Return to Headlines
Eighth Annual Walk/Run for Nikhil Raises $50,000
WEST ORANGE, NJ – The sun shone for the Eighth Annual Walk/Run for Nikhil on Sept. 16 at West Orange High School. The popular event, sponsored by the Nikhil Badlani Foundation, raised over $50,000 to help promote traffic safety awareness, music education, and scholarships for graduating seniors.
The Foundation was established in 2011 following the death of 11-year-old Nikhil Badlani in an automobile crash caused by a distracted driver. Since that time, the Foundation has worked tirelessly to honor Nikhil's memory by educating the public on traffic safety, providing musical training to students in the West Orange Public Schools, and awarding scholarships to seniors in West and South Orange.
"We set a goal for this year and with the help of the community and our sponsors we were able to achieve it," began Sangeeta Badlani, one of the Foundation's founders and mother of Nikhil.
Over 800 community members attended the event, held in Suriano Stadium. Raffles, food trucks, a Kids Fun Run, Face painting, aerobics, and more were enjoyed by the crowd. A challenge to West Orange Schools to form teams and raise the most funds was issued and the winner, Gregory Elementary School, will now receive a $2,000 grant from the NBF.
"This year we hit several milestones," continued Badlani.
"We created our twenty-first traffic safety mural, educated over 5,000 students, and impacted over 20,000 students. We spent over $120,000 and partnered with NJ Transit to run public service announcements (PSAs)."
"Academically, we have distributed scholarships to 61 students in excess of $100,000," she went on to say, "and provided over 1,700 musical instruction hours to more than 130 children, investing $94,000 in their training."
West Orange Mayor Rob Parisi was on hand to thank the Badlanis and welcome their continued partnership in the community. Essex County Executive Joe DiVincenzo also thanked the Foundation for their efforts on behalf of traffic safety.
Anay Badlani, Nikhil's younger brother and now a freshman at West Orange High School, led participants in Nikhil's Pledge, which now appears on all New Jersey Driving tests thanks to the passage of Nikhil's Law in 2015.
Donna Setaro was the recipient of this year's Nikhil Badlani Foundation Inspiration Award. Setaro's son, NJ State Trooper Marc Castellano, was killed in the line of duty on June 6, 2010, on Route 195 in Howell when a driver failed to slow down and move over.
"Every day is still a challenge," said Setaro as she described life without her son and the efforts of her "Move Over Campaign" her ongoing efforts promote her "Move Over Campaign."
A move over law is a law which requires motorists to move over and change lanes to give safe clearance to law enforcement officers, firefighters, ambulances, utility workers, and in some cases, tow-truck drivers. On July 26, Gov. Phil Murphy signed A3749 into law, designating the portion of Interstate Highway Route 195 in the Township of Howell as "State Trooper Marc K. Castellano Memorial Highway."
Senay Dani, a freshman and member of the ROTC at West Orange High School, took First Place in the Men's Division of the 5K with a time of 19:01.45. Laura Pfeifer took First Place in the Women's Division with a time of 21:57.56. See all the results of the 5K here.
The Nikhil Badlani Foundation still accepting donations. Go to the Foundation's website to make a donation. To make a donation for scholarships, go to the West Orange Scholarship fund website here.
To see all the photos from the 8th Annual Nikhil Badlani Walk/Run, go here.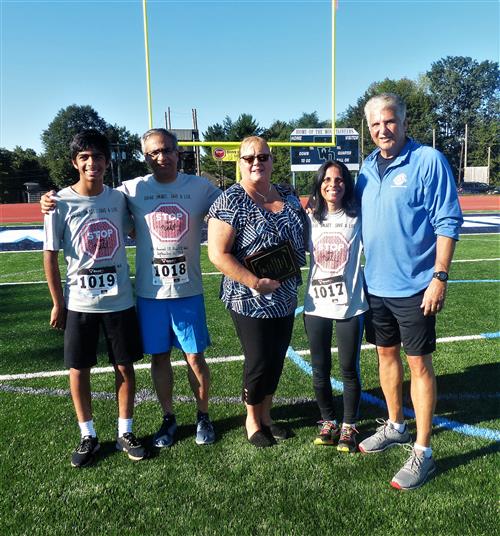 Anay Badlani, Sunil Badlani, Donna Setaro, Sangeeta Badlani, and Essex County Executive Joe DiVincenzo.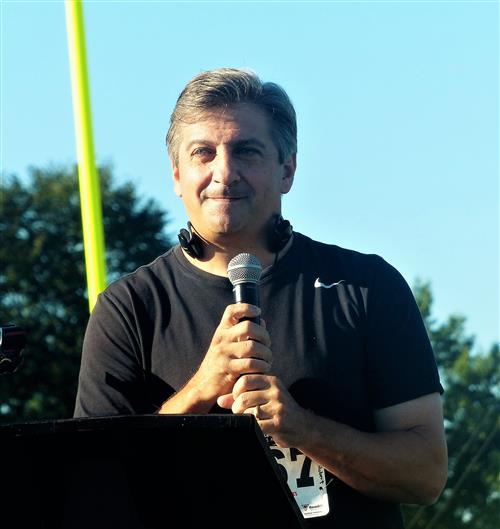 West Orange Mayor Rob Parisi.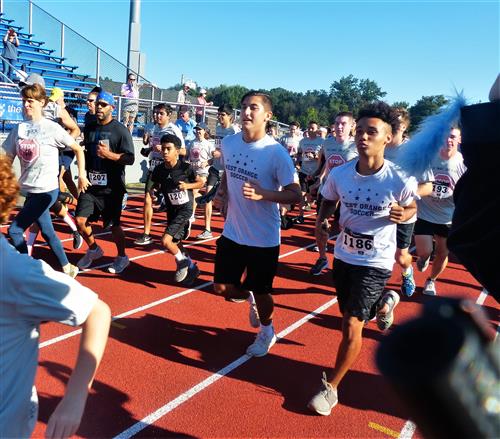 AJ Petrucci and Jared Robertson from WOHS Boys Soccer are off and running.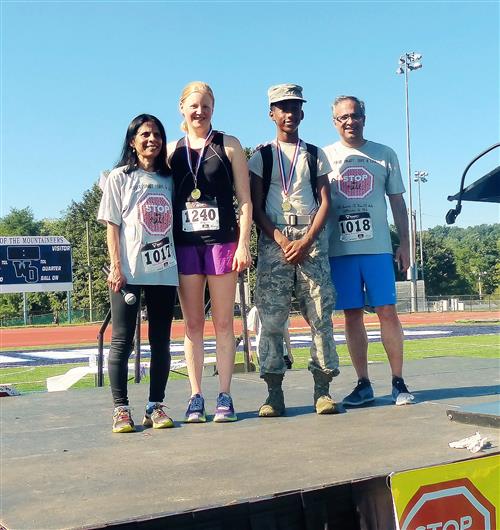 Sangeeta and Sunil Badlani with top 5K runners Senay Dani and Laura Pfeifer.
Cynthia Cumming
Sept. 20, 2018