Click here to view the September 2018 Club Calendar
Picture Day is Friday, September 28, 2018. Click on Picture Day Form. Students will be bringing the form home.
If you missed the Back To School general meeting, Click Here to see the presentation.
We would like to cordially invite you and your children to a special screening of the film, Screenagers: Growing up in the Digital Age on Tuesday, October 2nd at 6 pm in the RMS auditorium. The film explores the challenges both parents and students face in our increasingly digital world where screens can dominate a child's (and sometimes our own) time and energy. You must RSVP here to reserve your seat(s). Please take a look at the trailer here at your convenience.
We are excited to host this event for our community, and hope you will be able to attend!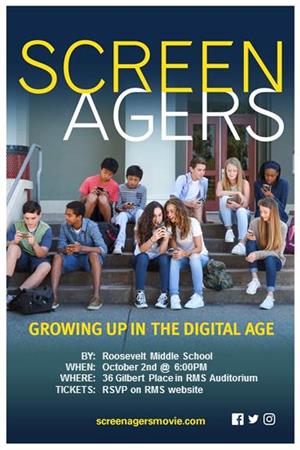 Welcome to Liberty Middle School! We are a 7-8 Middle School located in West Orange, New Jersey. Every academic unit covered will immerse children in a real-life situation in order to help make what they are learning about applicable and allowing them to see why they would need to learn about it.

If you are new to the area and would like a tour of our school, please contact Mrs. Michelle Martino, our school Assistant-Principal, in order to schedule a time to do so.
"School is a building which has four walls with tomorrow inside." - Chinese Proverb
---
HIB Anti-Bullying Information
Robert Klemt, Principal
973-243-2007 x. 29510 / rklemt@westorangeschools.org

Stephanie Nesbitt, Anti-Bullying Specialist
Lauren Volpe, Anti-Bullying Specialist
HIB Grade = 78