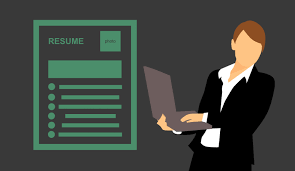 RESUME BUILDING

As you begin to prepare your post-secondary plans, creating a great resume is extremely important! It will give the college recruiters, admission counselors and employers more in depth knowledge about who you are and your acheivements and successes during high school.

During the college preparation process, submitting the perfect resume is key! Here are some links to help you in this process.

Click on the links below to view the resources available.

Learn how to Build a Resume on Naviance (from Fort Morgan HS, CO)

Princeton Review - How to Write a College Admission Resume

If you need assistance at any time, please make an appointment with your School Counselor.
CREATE THE PERFECT COLLEGE ESSAY!

Click on the link below to view how to write the perfect essay for college!

Paradigm Online Writing - Terrific step-by-step tutorial on essay writing (From Boise State University)
Last Modified on October 2, 2020