Welcome to West Orange High School's

Library Media Center Page

---

---

yWOHS LMC Celebrates

Hispanic Heritage Month 2020

---

--- Special Edition ---

Talking about RACE

Resources for Learning and Growing

Scroll down for more posts ------ Scroll across for more columns

The Smithsonian's National Museum of African American History and Culture recently launched Talking About Race -- a new online portal designed to help individuals, families, and communities talk about racism, racial identity and the way these forces shape every aspect of society, from the economy and politics to the broader American culture.

---

"Because the children got questions, and the people responsible for teaching and raising them need answers."

-- Jason Reynolds --

---

Check out the West Orange Schools Library Media Specialists' Video ~ What are you reading?

No School? No Problem!

Check out our Online Resources, WOHS Ebooks and Audiobook for E-Learning Support!

Click to access an updated list of Ebooks & Audiobooks

Remote Access Passwords list can be accessed with @westorangeschools.org log in.

---

Virtual Field Trips: where you go is up to you!

Pick the destination of your dreams. Leave your passport in the drawer, find a comfortable place to be, and get ready to go. It's not magic or science fiction -- AND -- you can be safely socially distant. That's the glory of VIRTUAL FIELD TRIPS.

Click on any box below and transport yourself to the Great Wall of China, Hogwarts, or Outer Space!

---

---

---

---

The Library Media Center (LMC) at West Orange High School offers a program that recognizes the uniqueness of the individual learner and the complexity of the learning process by providing a myriad of resources and technology that supports and extends the traditional methods and materials to encourage success in the 21st Century. These competencies are developed as an integral part of the total educational process that aims to meet the instructional and personal needs of each student.

Meet Your Library Media Specialists

Mrs. Beverly Tindall

btindall@westorangeschools.org

Ms. Julie Matz

jmatz@westorangeschools.org

Mrs. Nancy Mullin

Supervisor of Career Education & Library Science

nmullin@westorangeschools.org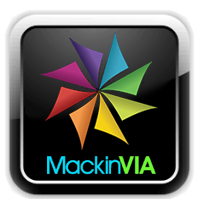 2020 WOHS LMC

Summer Reading

Recommendations

Faculty Reading Recommendations

Check out Librarians' Pets Get Caught Reading!

Meet

Sora

--a free student reading app that gives you access to ebooks and audiobooks from West Orange School and West Orange Public libraries, as well as the Bergen County Cooperative Library System (BCCLS).

Featured Database

You can sign into Discovery with @westorangeschools accounts!

Library Media Specialists

Virtually Meeting and Brainstorming!
Last Modified about 2 hours ago