Return to Headlines
Arbor Day at Washington School a Touching Tribute to Teacher and Former Governor
WEST ORANGE, NJ – The annual West Orange Township Arbor Day Ceremony at Washington Elementary School on April 28 was a touching tribute to former New Jersey Governor Brendan Byrne and Washington School first grade teacher Patricia Villarosa.
Gov. Byrne, who passed away on Jan. 4, attended Washington School from grades 3-5 and graduated from West Orange High School. He last visited Washington School in June, 2015 with the NJ Hall of Fame Mobile Museum.
"New Jersey is the greatest state in the country," Byrne said at the time. "Washington School will always be part of my life and I'm happy to be here to share that part of my life with all of you."
Patricia Villarosa passed away on March 9 following an automobile accident. She was a first grade teacher at Washington for 23 years and an active parishioner at Our Lady of Lourdes Church.
Administrative and township officials were present at the ceremony, including Superintendent Jeff Rutzky, BOE president Ron Charles, Father Jim Ferry from Our Lady of Lourdes, Mayor Rob Parisi, Township Administrator Jack Sayers, Council President Susan McCartney, West Orange Environmental Commission Chair Mike Brick, Forester John Linson, and Assistant Director of the Department of Public Works Nick Salese. Members of Ms. Villarosa's family - sister Joanne Cerreto, brother Frank Cerreto and sister-in-law Lisa, and nephew Frank Cerreto, were also in attendance.
"It's good to be back at Washington," said Mayor Parisi, who attended the school as a child.
Encouraging students to come back in the future to see how the new trees have grown, he noted, "You'll see how you've honored and impacted the community."
Superintendent Rutzky spoke with emotion as he recalled both Byrne and Villarosa.
"His passion for Washington Elementary School and for West Orange was amazing," said Rutzky. "He loved this school and really cared about the students. He was a gentle, kind person—a remarkable man."
"Every day you walk into the school and watch the tree grow, you can think of Patty and the wonderful things she did. It is an absolute honor for me and the Board that we recognize Patty and Gov. Byrne with the planting of these trees on this special day," he continued.
"When you move on to middle school and high school, stop back to take a look at those trees – you see it differently as you get older."
Two Japanese Maple trees were planted to honor Byrne and Villarosa. Forester Linson presented Washington School with a Tree City, USA banner and a Proclamation from the township, and Council President McCartney presented Jane Brick with the West Orange Garden Club's "Heart of Green" award.
Musical performances by Washington students highlighted the ceremony and students received saplings to take home and plant.
See all the photos from the Arbor Day Ceremony here.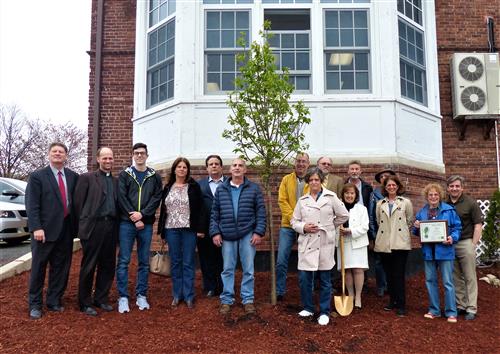 (L-R) Superintendent Jeff Rutzky, Father Jim Ferry (OLOL), Frank Cerreto Jr., Lisa Cerreto, BOE President Ron Charles, Frank Cerreto, BOE member Ken Alper, Joanne Cerreto, Forester John Linson, Washington Principal Marie DeMaio, DPW Nick Salese, WOEC Chair Mike Brick, Council President Susan McCartney, Jane Brick, Mayor Rob Parisi.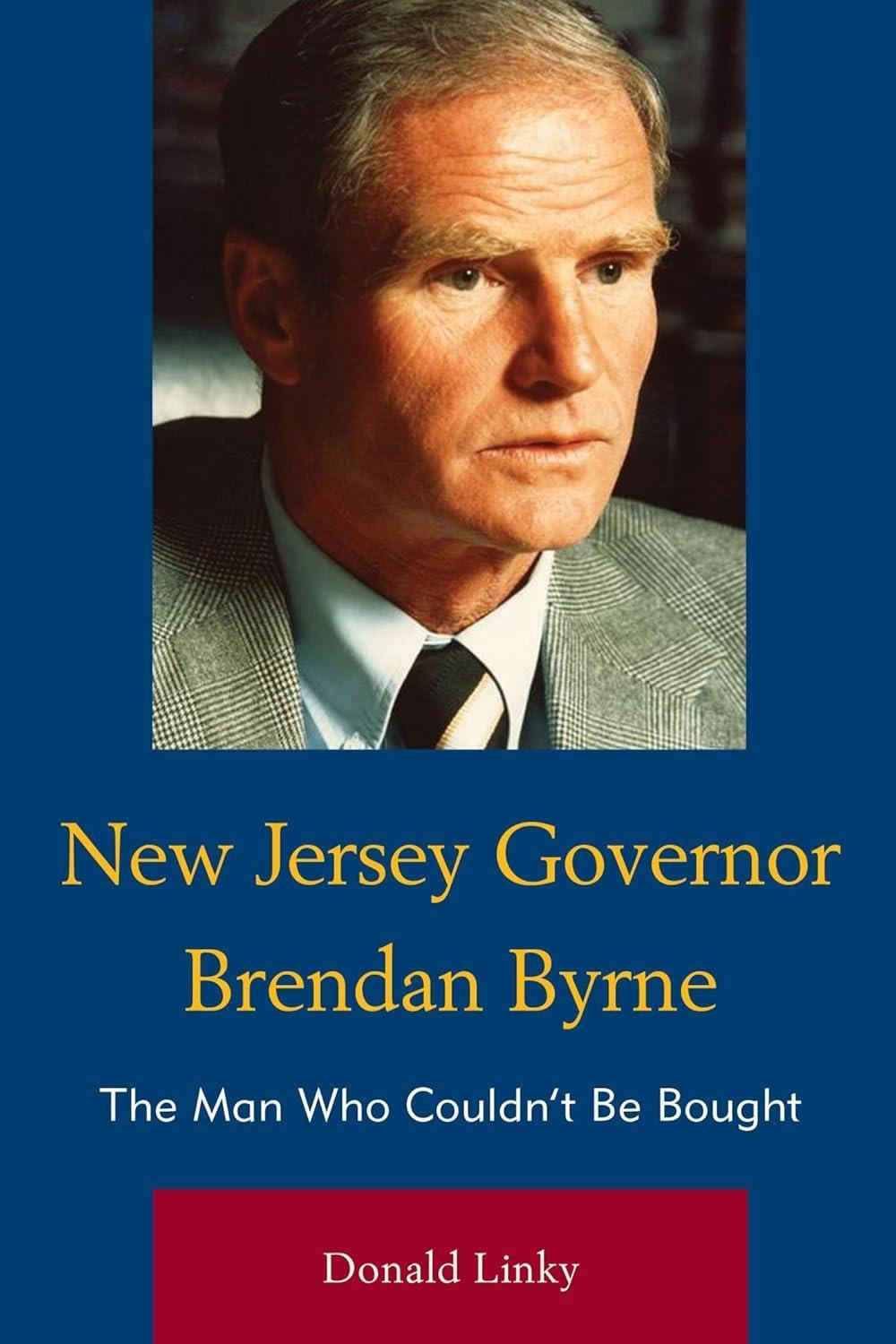 Gov. Brendan Byrne with Jeff Rutzky and Marie DeMaio during the NJ Hall of Fame Mobile Museum visit in June, 2015.
Cynthia Cumming
May 1, 2018