Return to Headlines
Redwood Elementary School to Welcome New Principal
WEST ORANGE, NJ – Educator and Administrator Timothy Beaumont has been appointed as the new Principal of Redwood Elementary School. He will take over the reins from Interim Principal Heather Carr on March 26.
Beaumont was selected during a search process that included administrators, teachers and parents. "Outside of West Orange, the West Orange Schools have a great reputation," said Beaumont, "and Redwood is a school that has great educators and is doing great things."
Beaumont is currently on special assignment in the South Orange-Maplewood Central Office assisting in the district's Quality Single Accountability Continuum (QSAC). Prior to that he was an Assistant Principal at Clinton Elementary School in Maplewood. As a fourth and fifth grade teacher, Beaumont helped to bring Clinton out of Focus School status in 18 months.
"The function of education is to teach one to think intensively and to think critically. Intelligence plus character – that is the goal of true education," said Martin Luther King, Jr., and that is the philosophy I follow," noted Beaumont.
"As educators we need to develop skills, intellect, and character in an environment where there is freedom to make mistakes. I'm not looking for perfection but in working together to make things better," he continued.
Beaumont comes from a unique background. He was born in Wales and comes from a family of educators. As a teen, he had the opportunity to attend school in Swaziland with the children of politicians and diplomats, former youth soldiers from Mozambique and Angola, and Rwandan refugees, where he quickly realized that he "did not have a sense" of his own privilege.
He credits his history teacher, Mrs. Earnshaw, an African educated in Switzerland, with instilling the love of teaching in him. "In the UK we always glossed over the study of Colonialism," explained Beaumont, "and Mrs. Earnshaw always challenged us to argue and discuss, challenge our assumptions, connect our realities, and show different perspectives."
Beaumont attended the University of Cambridge, where he received his Baccalaureate in History and African American studies. He then attended BPP Law School and worked as a corporate attorney in London for several years.
He met his wife Sarah during college as a camp counselor at the Elk's Camp Moore in Pompton Plains. They lived in London until ten years ago when both sensed the need for change. Beaumont wanted a career change and Sarah missed New Jersey. The couple moved to Union with their three children.
Beaumont realizes that taking over at Redwood mid-year puts him in an uncommon situation for a new principal. "For change to work effectively, people need a shared sense of vision and ownership," stated Beaumont, "and it takes time to develop those relationships. I don't expect teachers to do what I would not do myself. Redwood is already a school that runs well. I'll be meeting with Dr. Carr and the staff to learn more about Redwood."
You don't go into someone's house you've been invited to and begin to rearrange the furniture," he concluded.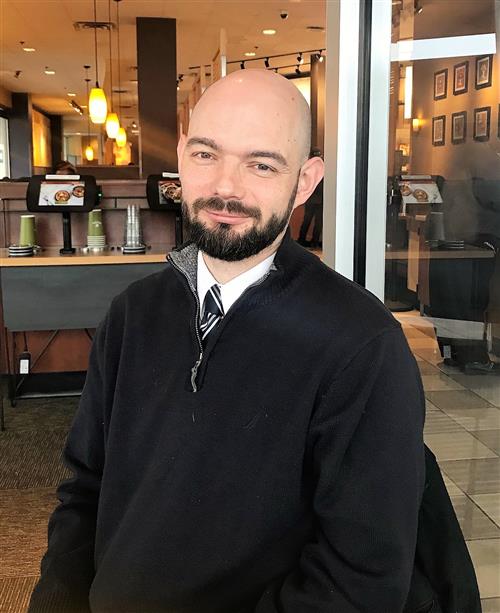 New Redwood Elementary School Principal Timothy Beaumont.
Cynthia Cumming
Feb. 2, 2018