Return to Headlines
Hazel Elementary School Principal Dr. Edwin Acevedo Resigns to Assume Superintendency in Long Hill School District
WEST ORANGE, NJ – The West Orange Board of Education accepted the resignation of Hazel Elementary School Principal Dr. Edwin Acevedo, effective May 9, 2016, to assume the K-8 Superintendency in the Long Hill Township School District, located in Gillette, NJ.
Dr. Acevedo has been an educator for 17 years and in the West Orange School District since 2006, where he began work as the District Supervisor of World Languages (K-12). In 2010, he was appointed Principal at Hazel, where he is beloved by parents, students and staff. Acevedo's style can be described as collaborative, and in a letter to parents in the Long Hill School District, he noted, "My philosophy is doing what is right for children by creating learning opportunities for all students, and supporting teachers and administrators to do their very best."
Board President Laura Lab lauded Acevedo and his accomplishments, noting that as Supervisor of World Languages, he was instrumental in orchestrating the partnership between the Chinese government and the Chinese Language program in the school district. The Chinese program is nationally recognized and is one of four model World Language programs in New Jersey. A successful exchange program also exists between West Orange High School and the Hangzhou Foreign Language School in Zhejiang, China. The district received world language grants from the Chinese and Italian governments totaling $110,000 thanks to Acevedo's efforts.
"Despite all that he accomplished as Supervisor of World Languages, I believe he got the most joy as Principal at Hazel School," Lab said.
"Hazel Elementary School has become one of our district's highest performing elementary schools," Lab continued, "and in 2013, Hazel was named "A School of Excellence."
"Ed united the parents and staff by listening and partnering with them…he gave parents and students a voice."
Dr. Acevedo thanked the Board and school district for their support and opportunities over the past ten years.
"It has indeed been an honor and a privilege to serve the students of this magnificent community," said Dr. Acevedo.
"For the past ten years, I have worked very closely with an amazing group of educational leaders who have worked tirelessly to support the diverse learning needs of our beautiful community, a true American mosaic."
"All parents in my community have been instrumental in ensuring our success by partnering with me and our dedicated team of teachers to do what is right for our students. Our students are in great hands and I am proud of the accomplishments of our teachers, parents and dedicated PTA parents who work tirelessly to support our teachers and students."
"Lastly, it is the children whom I will miss the most. In the past ten years, I have witnessed their learning as well as their social and emotional development and for that I am truly thankful. West Orange will always be home due to the many warm memories I take with me. Your belief and support in me has inspired me to reach new heights and for that I will be forever grateful. Thank you for enriching my life," Dr. Acevedo concluded.
"Dr. Acevedo is an outstanding educator," said Superintendent Jeff Rutzky. "He loves Hazel Elementary School and works tirelessly for the children, staff and parents. We will miss Dr. Acevedo but wish him great success in his next professional challenge."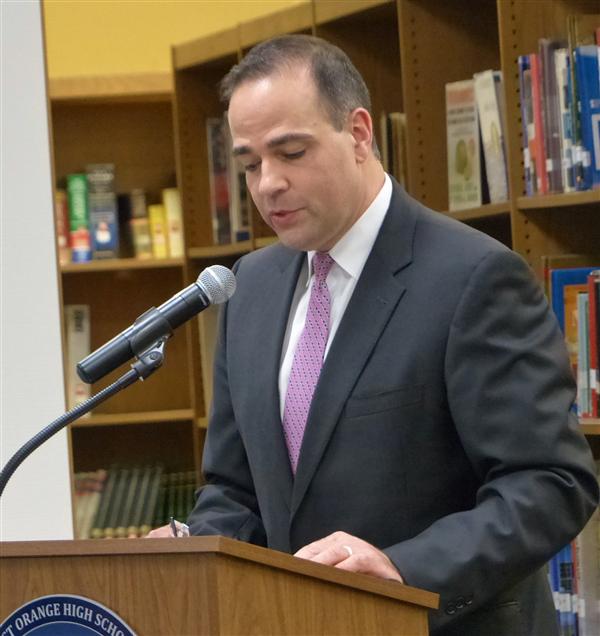 Dr. Edwin Acevedo reads a statement to the Board.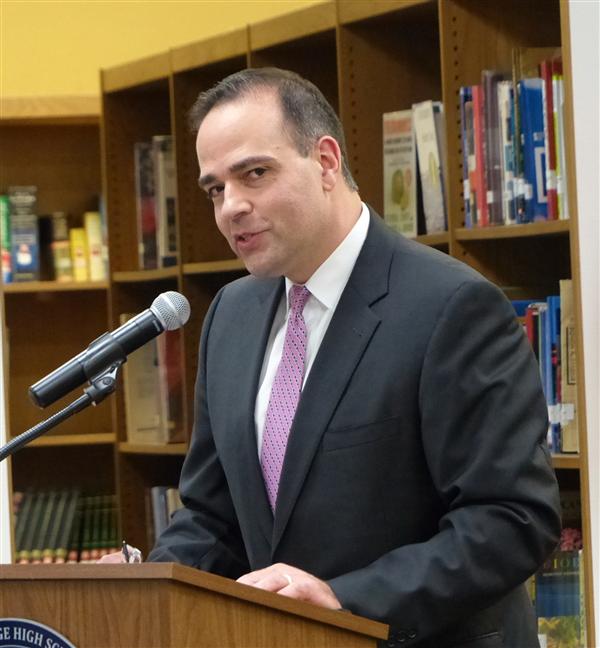 Dr. Acevedo thanks the community for their support.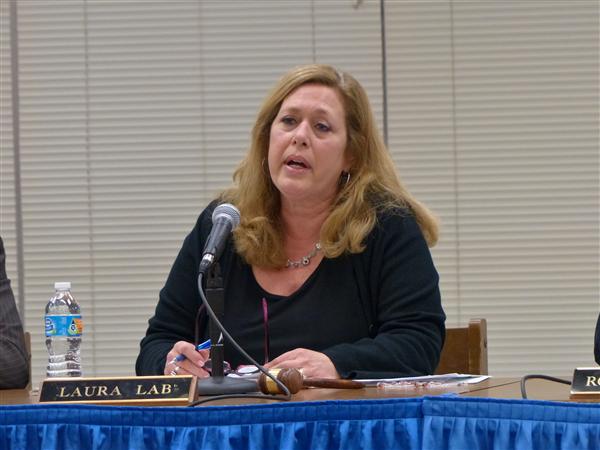 Board President Laura Lab thanks Dr. Acevedo for 10 years of service.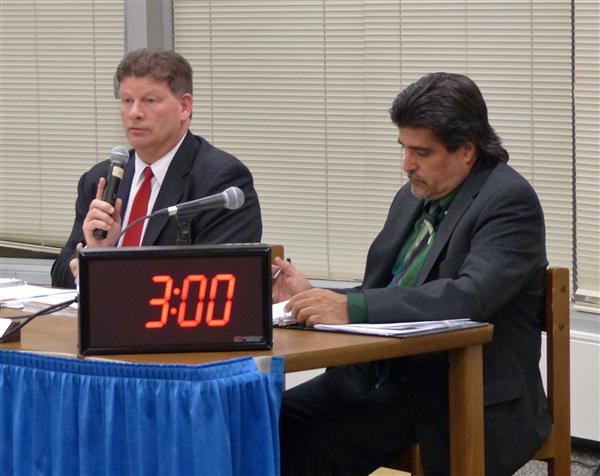 Superintendent Jeff Rutzky expresses thanks to Dr. Acevedo.