Return to Headlines
Notes of Inspiration: A Musical Maestro Joins West Orange High School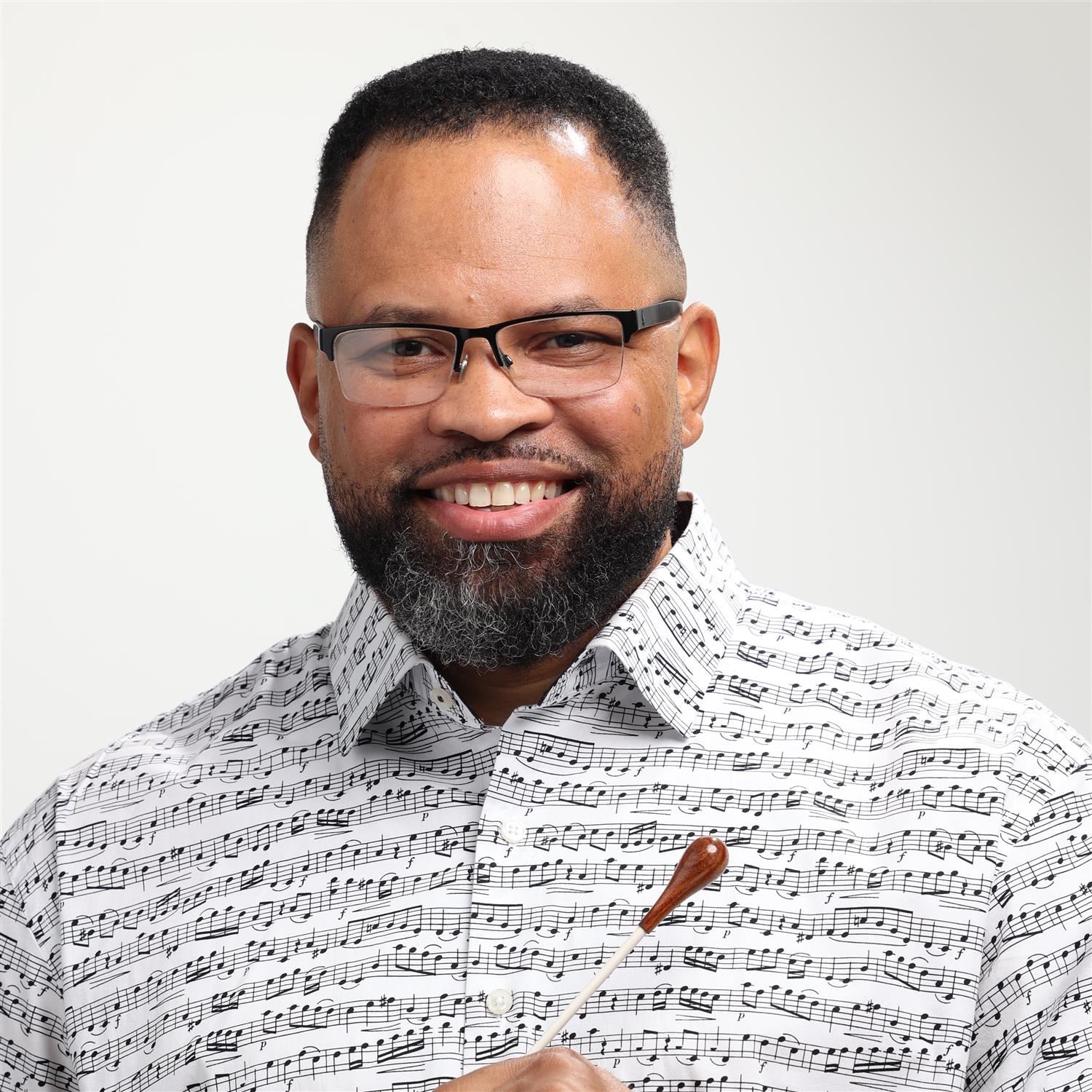 Max Shadow | 11.20.2023
In the harmonious corridors of West Orange High School, a new maestro has joined the team, bringing a symphony of experience and a dedication to nurturing young musical talents. Meet Mr. David Rhone, the latest addition to the school's award-winning music education staff.
Originally from San Diego, Mr. Rhone's musical journey began with a scholarship to Langston University, where he not only earned a Bachelors in Music Education but also emerged as a college Drum Major, Jazz Band keyboardist, and the HBCU National champion Lyric Baritone soloist for the choir.
As Mr. Rhone reflects on his journey, he shares, "I've loved every day going to work since I changed my major to music. It's a career that resonates with passion, and it's been a fulfilling journey." Rhone is currently one semester away from completing his Master of Music in Conducting from the University of Texas El Paso, with plans to graduate in May of 2024.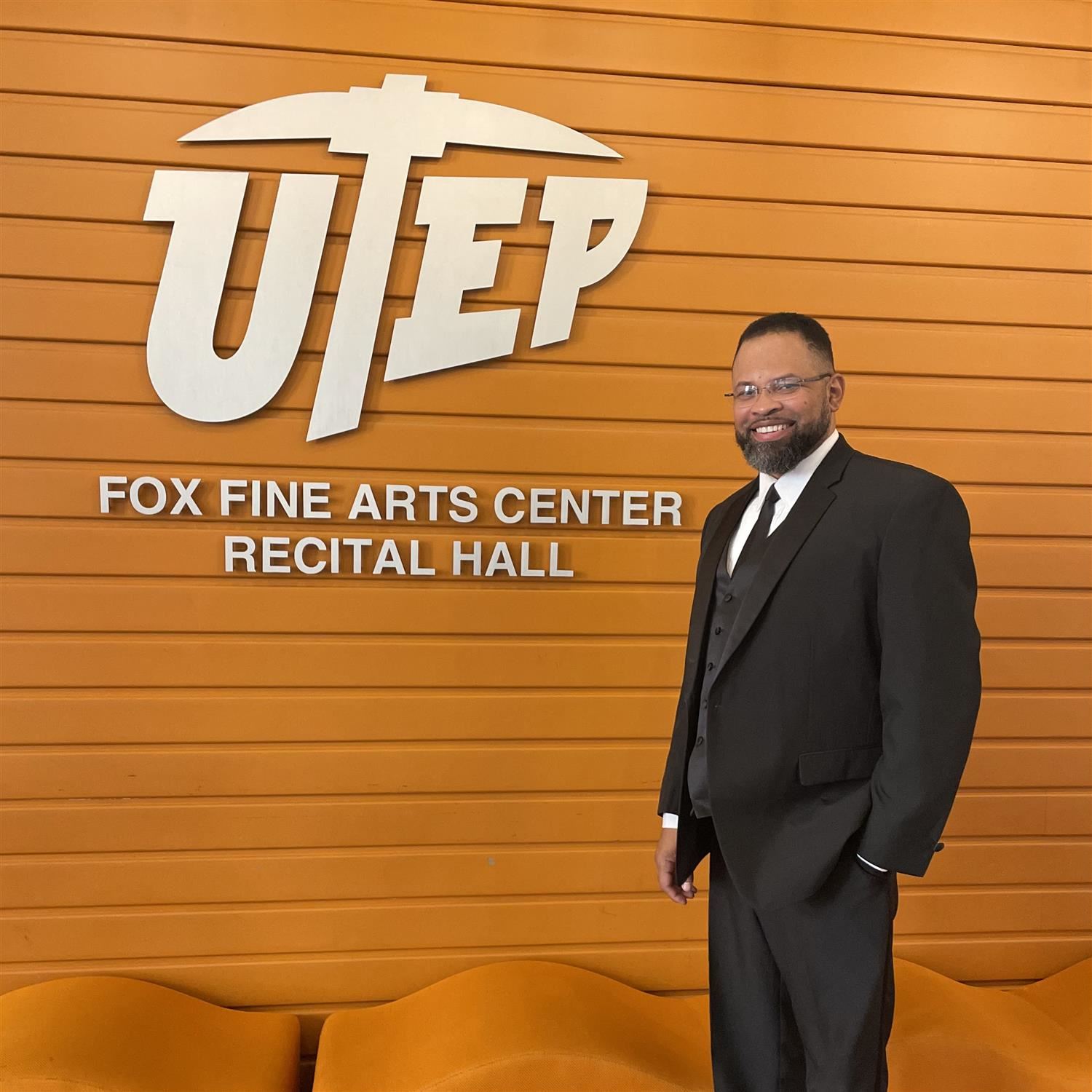 The happenstance of his arrival at West Orange High School adds an intriguing note to his story. A video featuring Dr. William Farley, a legend in the school's music department and recent retiree, caught Mr. Rhone's attention. "Dr. Farley's dedication and passion were evident in that video. I reached out, and the connection led me to Mr. Quagliato, ultimately offering me the chance to take up the baton as the choral music director," he explains.
Now, Mr. Rhone finds himself assisting with several groups, including the "Bel Canto" Concert Choir, "Jubilee" Gospel Choir, and the "Ab-Salute" Boys Step Team. He envisions performances that are not just musical events but vibrant experiences, promising, "well-prepared high-quality, energetic performances."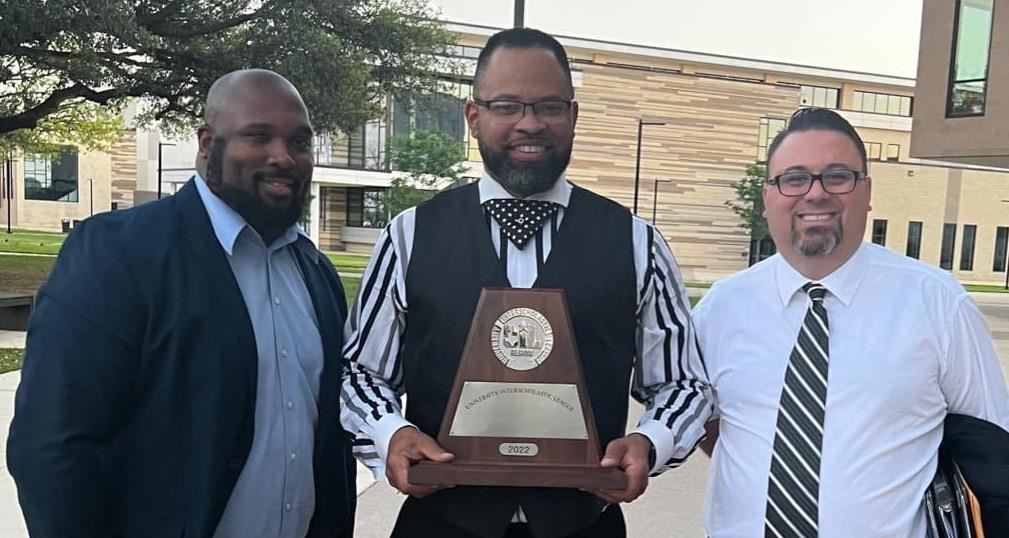 His journey of musical excellence extends beyond West Orange. Mr. Rhone's past ensembles have garnered regional, state, and international awards. Notable achievements include the Dunbar H.S. Wind Ensemble's "Sweepstakes" in 2022 and the Texas Region 5 UIL Concert & Sight Reading Contest.
Reflecting on these accomplishments, Mr. Rhone shares, "Great musicality and enthusiastic performances have been the hallmarks of my ensembles over the years. It's immensely satisfying to see students reach new heights in their musical journey."
Mr. Rhone encourages students to explore their musical abilities by auditioning for the various groups. For parents keen on supporting the musical endeavors, he suggests joining the West Orange Music Booster Club and attending performances both on campus and throughout the community.
When asked about his favorite aspect of West Orange, Mr. Rhone highlights the community's celebration of diversity and the warm welcome he has received. "The inclusivity and warmth here are remarkable. It's a joy to be part of a community that values and celebrates differences,"
Join us on December 7th, 2023, at 7pm in the West Orange H.S. Auditorium for our first performance. It will be a captivating evening, showcasing the extraordinary talent of our students and the collective harmony we're building here at West Orange High School.