Return to Headlines
Olivia Betances Named Assistant Principal at Roosevelt Middle School
WEST ORANGE, NJ – Olivia Betances, a social studies teacher at Roosevelt Middle School, was officially appointed the school's new Assistant Principal on September 18. Betances takes over for Marc Lawrence, who was appointed principal at Mt. Pleasant School in August.
Born and raised in Queens, New York, Betances attended Stony Brook University for undergraduate studies with an interdisciplinary BA in Social Sciences and a concentration in Secondary Education in 2001. She received her MA in Educational Leadership at Montclair State University in 2010.
Marking her 22nd year in education, Betances described her work experience.
"Prior to Roosevelt, I was an active educational leader in Teaneck, New Jersey. For my initial nine years, I was a social studies teacher at Teaneck High School, actively engaging with both students and families. Notably, during my tenure as a teacher, I had the privilege of spearheading the development and implementation of the first full-year high school course on Latin American history in the state of New Jersey.
Subsequently, I was promoted to the position of Dean of Students at Teaneck High School, where I served for over a decade. In this position, I played a pivotal role in establishing a professional learning community among our staff. It was my mission to identify and address obstacles in the curriculum, school culture, and overall climate, thus reducing the achievement gap experienced by students transitioning to high school. Given the time and effort I dedicated to Teaneck Public Schools, stepping away from my role as Dean of Students was a difficult decision. However, my strong desire to serve the community where my family resides, coupled with the stellar reputation of Roosevelt Middle School, compelled me to take this new step."
When asked about her leadership style, Betances said, "My leadership style is more of a blend of styles: Visionary, Democratic, and Affiliative. My leadership philosophy statement developed in 2010 upon receiving my graduate degree in educational leadership remains steadfast:
"I believe the most effective leaders are visionary leaders who are skilled in transforming vision into action. Effective leaders are agents of change. They are committed to an ethic of care. They recognize they are a part of a whole; a fraction of a greater entity called, 'community'; and feel a moral obligation to uphold the core values of democracy and equity, through their leadership role in the community they serve. They are optimistic, yet practical; embracing and encouraging criticism as a means of self-evaluation and reflection. They see challenges and setbacks as opportunities to create a vision for meaningful change."
Betances and her husband Damien, a public school counselor and West Orange High School Assistant Track Coach, have lived in West Orange for the past 11 years. They have two West Orange Public School students (ages 3 and 10) and are active in the West Orange community. In her free time, Betances enjoys spending quality time with her family, cheering her children on at their various sports and activities, entertaining family and friends in their home, traveling, and serving her local church and the Hazel PTA Board as membership chair.
"My family's deliberate decision to make the West Orange community our home and educate our children, I believe deeply demonstrates my sincere commitment to authentically serve RMS as the new Assistant Principal, and under the guidance and mentorship of Principal Hush, I am confident that my professional background, combined with my personal passion, have equipped me to provide meaningful and supportive leadership at Roosevelt Middle School." she concluded.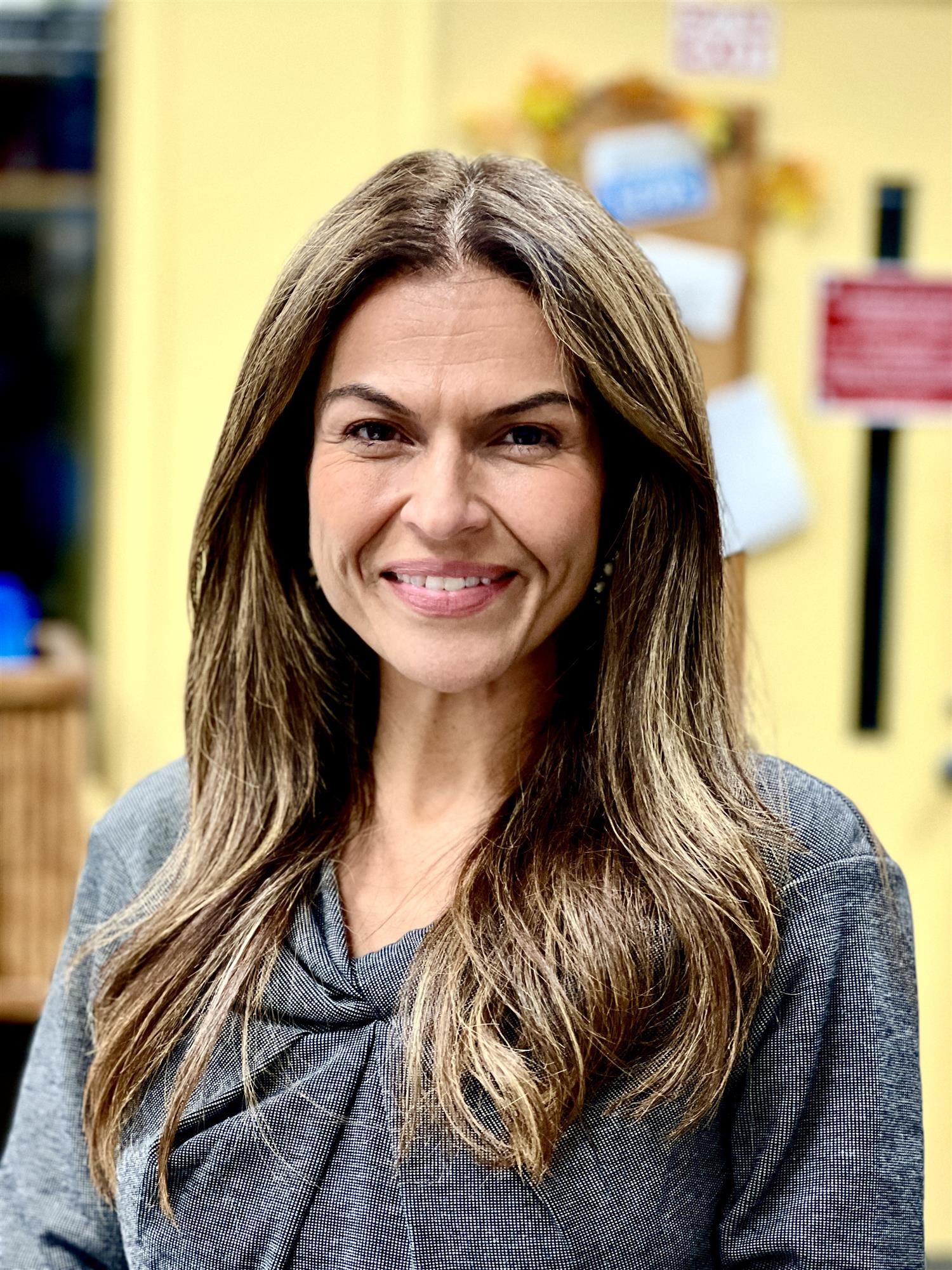 Roosevelt Assistant Principal Olivia Betances
Cynthia Cumming
Sept. 18, 2023