Return to Headlines
"Flags for Heroes" Comes to West Orange
WEST ORANGE, NJ – As residents drive along Pleasant Valley Way, they will see 100 American flags flying in front of West Orange High and Kelly Elementary schools. These flags are part of the "Flags for Heroes" initiative spearheaded by West Orange Rotary with cooperation from the West Orange School District, and they stand to recognize the leaders, neighbors, and veterans who have gone above and beyond to inspire and serve others.
The Flags for Heroes project can currently be found in 15 states, with over 350 clubs and organizations recognizing their heroes. On each flag, a medallion is attached with the honorees' names and their donors.
On May 18, members of the West Orange Rotary, along with the West Orange High School AFROTC, held a brief ceremony to recognize the Flags for Heroes project and thank all who had been part of the efforts to make it a reality.
Retired West Orange Superintendent of Schools and Rotarian Jerry Tarnoff welcomed guests, including Mayor Susan McCartney, Acting Superintendent Hayden Moore, Board of Education President Brian Rock, WOHS Principal Oscar Guerrero, and West Orange Rotary members Marlene Karu, Michael Karu, Tekeste Gabremicael, Courtney Abrams, Shantel Ricks, and Cynthia Hadley-Bailey. Faculty and students were also in attendance, along with Director of Buildings and Grounds Michael Cimmino, Assistant Director Nick Munoz, and WOHS Head Custodian Michael Housel. He went on to thank local businesses and individuals for their support of the project, which will remain on display through June 4.
Major Joseph Marchesini (AF-Retired) presented a flag to Acting Superintendent Moore, who the AFROTC selected as their "hero" and named a flag in his honor.
Cadet Verrick Lipsey called for the Color Guard to post the colors and raise the flag, making note that the flag was raised to half-mast to honor local heroes. Junior Hannah Florendo sang the National Anthem and senior Andrew Strom performed Taps on the trumpet.
"According to West Orange Rotary President Marlene Karu, "Donors who contributed to the Flags for Heroes project included the following veterans' names":
John Cassidy, Desert Storm Veteran
Vincenzo Cestone, US Navy
Our ELKS Absent Veterans
Matthew Falcone, USMC
Harry C. Housel, WWII Veteran
Harold N. "Chick" Karu, US Army WWII Veteran
John W. Lyon, Capt USMC (ret), Silver Star, Purple Heart
Michael Markowitz, Vietnam War Veteran
Arthur A. Nelson, USMC, WWII Veteran
Walter Parker, WWII Veteran
Daniel Prial, Chief Warrant Officer
Michael W. Rossi, Vietnam War Veteran
Donald Shore, Korean War Veteran
David J. Stolz, US Navy WWII, Silver Star
"The project also included donors wishing to honor other heroes who were important to them, including West Orange and Seton Hall Prep Educators, family members, employees and more," she concluded.
SEE ALL THE PHOTOS FROM THE "FLAGS FOR HEROES" EVENT HERE.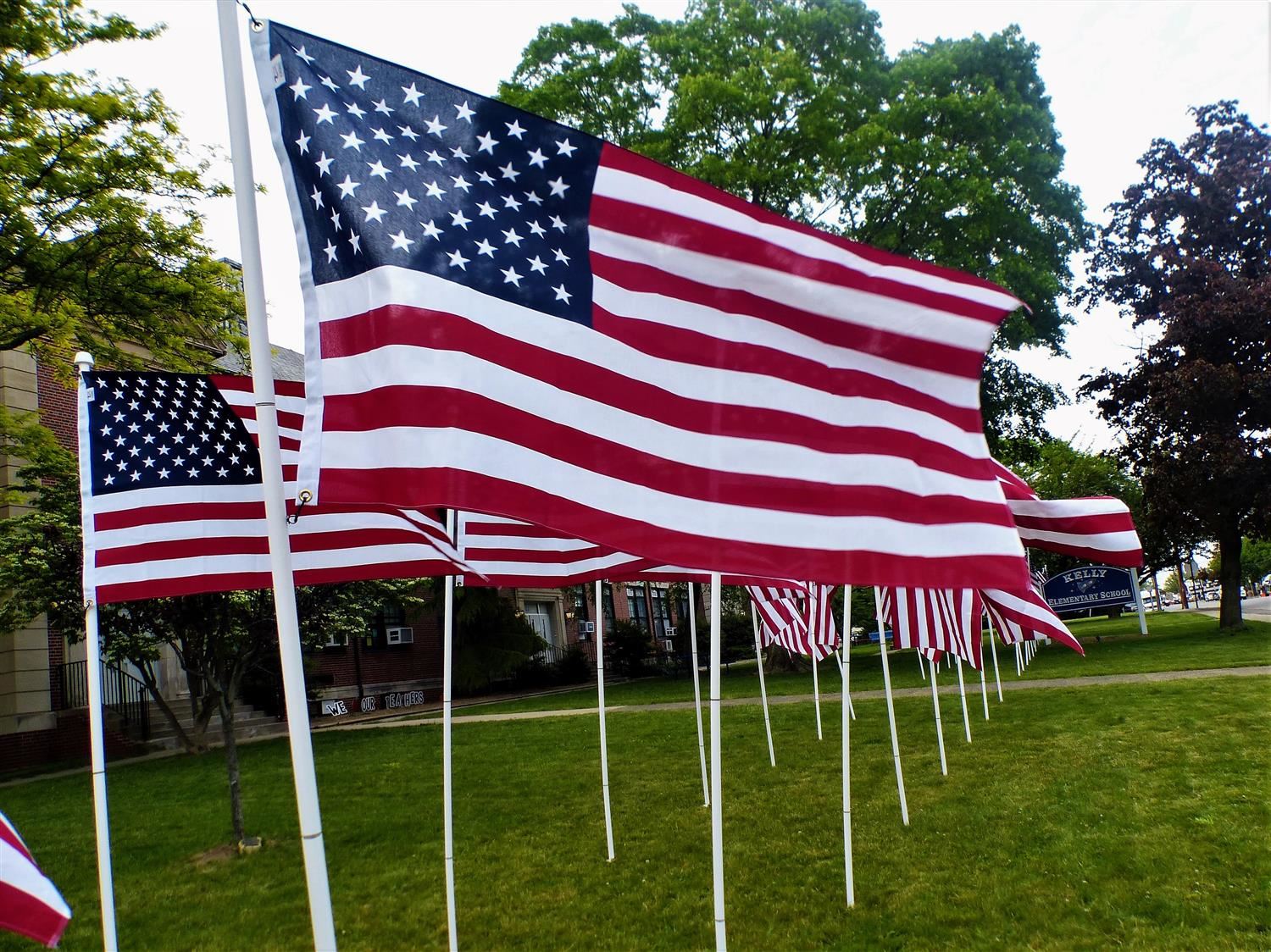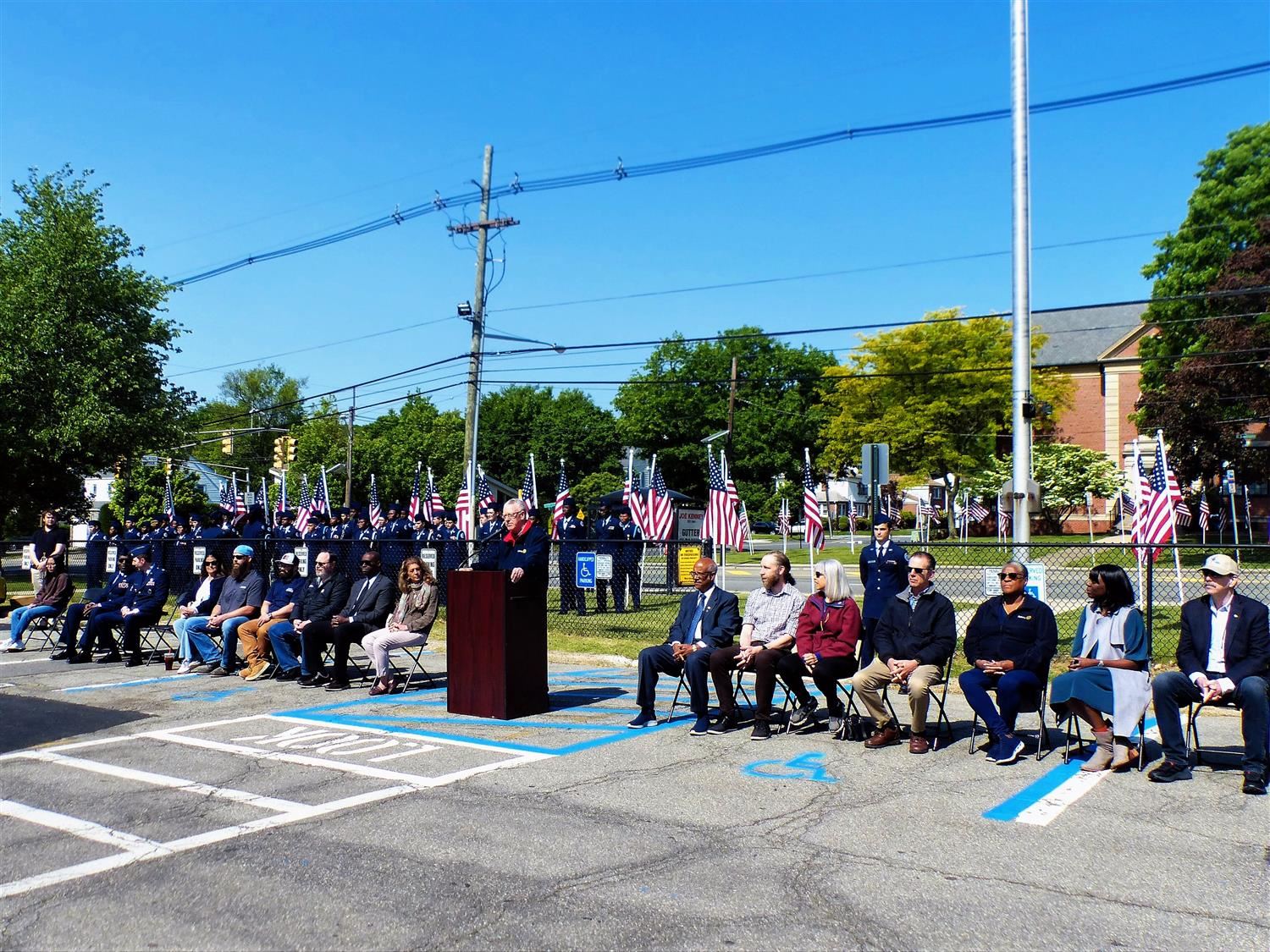 Jerry Tarnoff addresses the crowd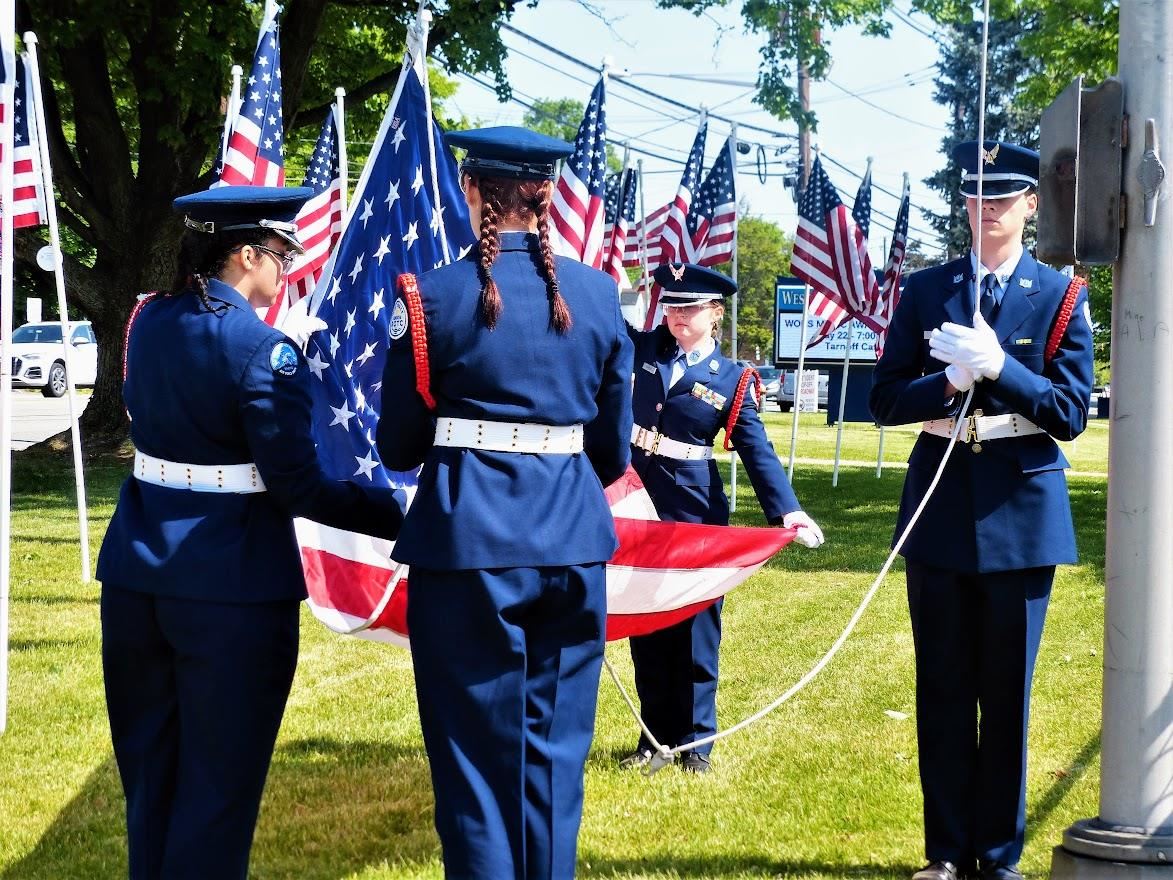 Cadets raise the flag to half mast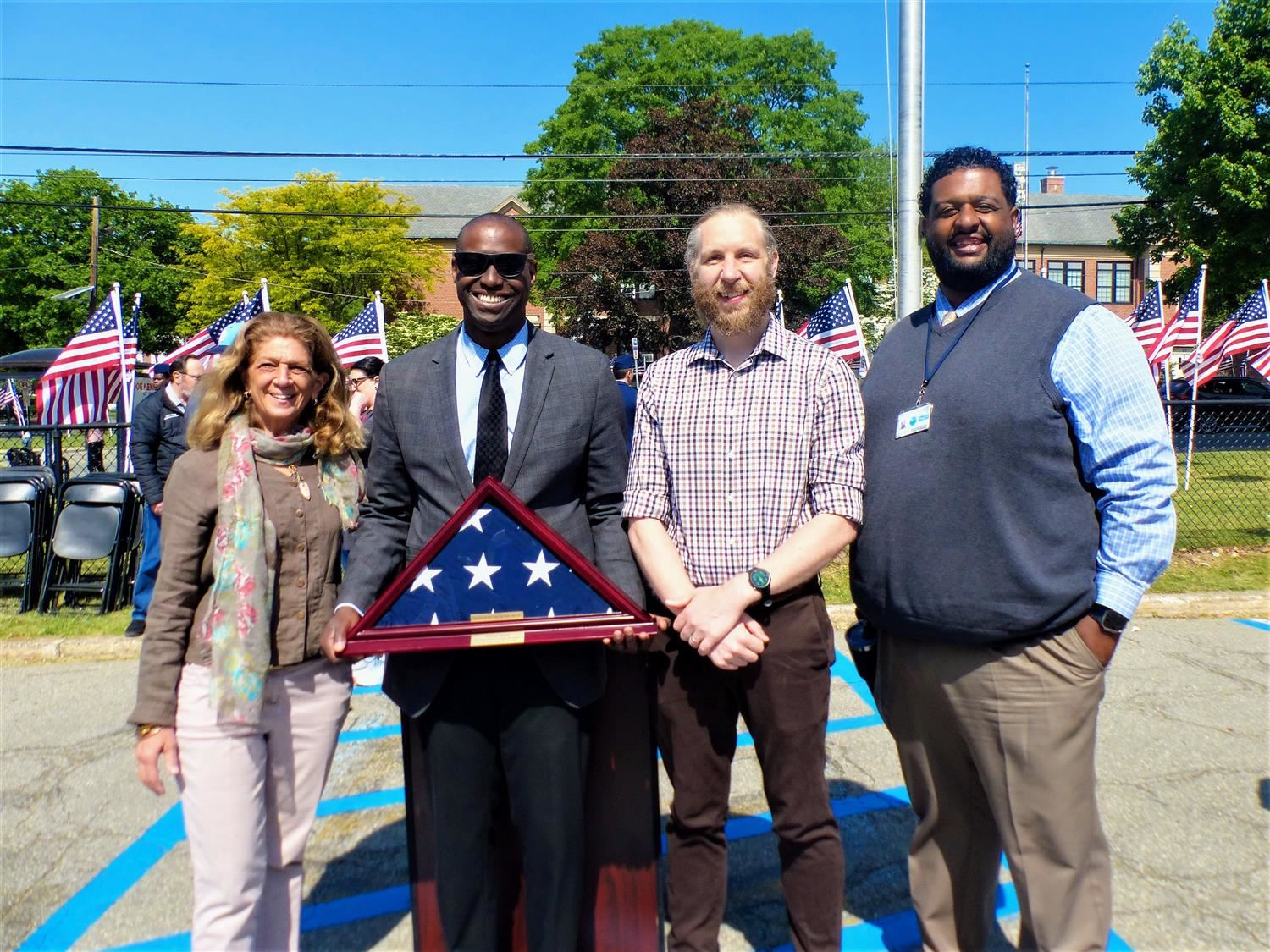 (L-R) Mayor Susan McCartney, Acting Superintendent Hayden Moore, BOE President Brian Rock, and WOHS Principal Oscar Guerrero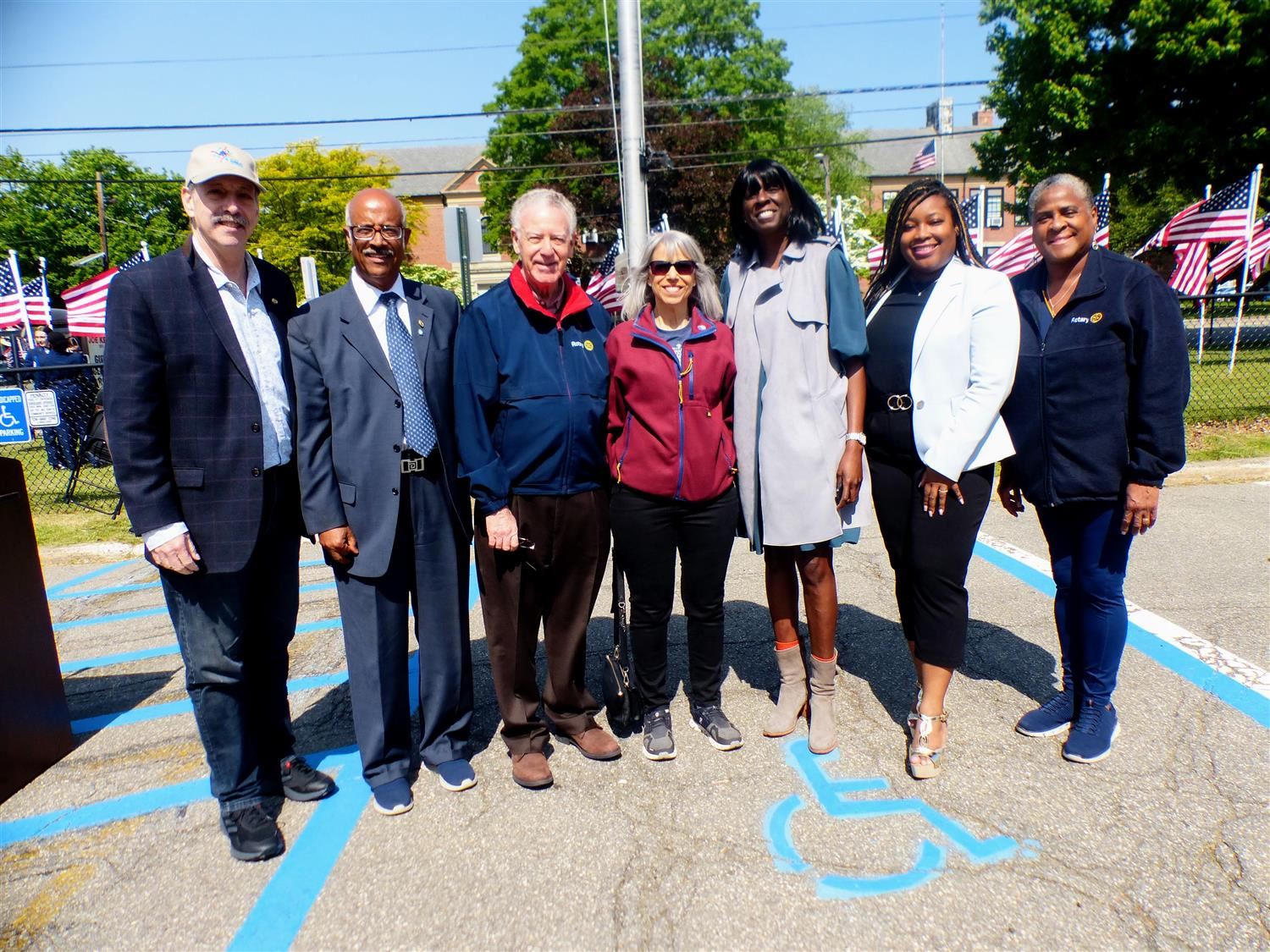 Members of West Orange Rotary (L-R) Michael Karu, Tekeste Ghebremicael, Jerry Tarnoff, Marlene Karu, Courtney Abrams, Shantel Ricks, and Cynthia Hadley-Bailey
Cynthia Cumming
May 19, 2023