Return to Headlines
12th Annual STOP for Nikhil Raises $50,000 for Traffic Safety Awareness
WEST ORANGE, NJ – The 12th Annual STOP for Nikhil event, sponsored by the Nikhil Badlani Foundation on Sept. 18, raised $50,000 for Traffic Safety Awareness and music education.
While the event has grown into an exciting and fun learning occasion that includes a 5K run, walk, and bike, in its heart remains a touching remembrance of Nikhil Badlani, the musically talented and popular sixth grader who lost his life due to a distracted driver running a STOP sign in 2011.
The pain remains for NBF President Sangeeta Badlani, whose strength of spirit, along with husband Sunil and son Anay, enabled them to take their grief and channel it into an organization that has created law and saved lives.
The event kicked off with a 5K Bike ride, recognizing the passage of the NJ Safe Passing Law on March 1, 2022. Nikhil's scout troop, Troop 6, led the Pledge of Allegiance followed by the National Anthem sung by WOHS senior Delia Kravits. The Traffic Safety Youth Advisory Board led the participants on the STOP For Nikhil pledge, at the core of Nikhil's Law. The event also included a 5K Run, 3K Walk and Kids Fun Run. Bollywood and Zumba warm-ups were a big hit as well as a raffle, food, and STOP For Nikhil temporary tattoos.
Badlani welcomed the crowd, noting that 2021 experienced the highest number of fatalities since 2005. In fact, "The National Highway Traffic Safety Administration has released its early estimate of traffic fatalities for 2021. NHTSA projects that an estimated 42,915 people died in motor vehicle traffic crashes last year, a 10.5% increase from the 38,824 fatalities in 2020. The projection is the highest number of fatalities since 2005 and the largest annual percentage increase in the Fatality Analysis Reporting System's history. Behind each of these numbers is a life tragically lost, and a family left behind. "
The Foundation was successful in the passage of "Nikhil's Law," in 2015, requiring the NJ Motor Vehicle Commission to include awareness questions on the driver's license test. After the law was passed, the test asks new drivers if they are aware of the dangers of failing to follow the state's motor vehicle traffic laws and if they are aware that they have the option to take the "STOP for Nikhil Safety Pledge".
NBF is currently calling for legislators to support bill S2885/A4296 introduced by Senator Diegnan and Assemblyman Karabinchak that would establish a Vision Zero Task Force to study, examine, and review all aspects of traffic safety with a particular focus on access, equity, and mobility for all road users using the safe system approach. Read more about Vision Zero for NJ HERE.
"You have given us a legacy that we can be proud of and one day we will have Zero traffic deaths on our roadways," began Badlani.
"Thank you for that: For giving us a platform and for making a difference."
She then presented the Annual Nikhil Badlani Inspiration award to Laura and Richard Fredricks for their courage, determined spirit and commitment to the lives and safety of others. The Fredricks lost their daughter, Emily, while she was cycling to work and the driver of a sanitation truck struck and killed her.
Awards were distributed to race winners as the event wrapped up another successful year.
"With each passing year, more and more new young drivers around the state are being educated and introduced to who Nikhil was and what the Foundation stands for. The annual event is another great event for raising awareness and funds to continue to carry on the Foundation's mission of bringing traffic safety to every driver, town and road in our state. The Township is proud to continue to support the family and Nikhil's memory," concluded West Orange Mayor Robert Parisi.
See all the photos from STOP for Nikhil HERE.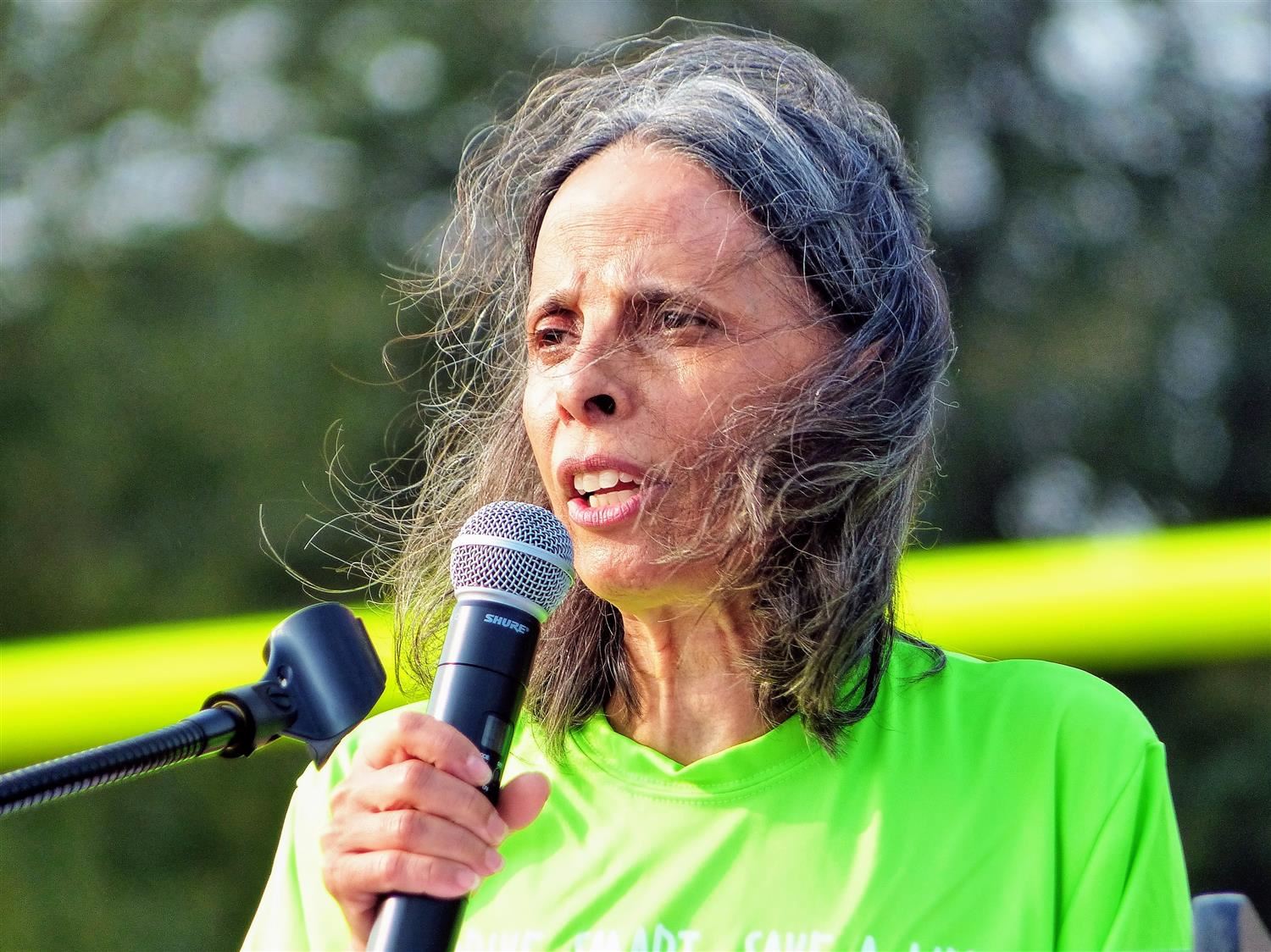 Sangeeta Badlani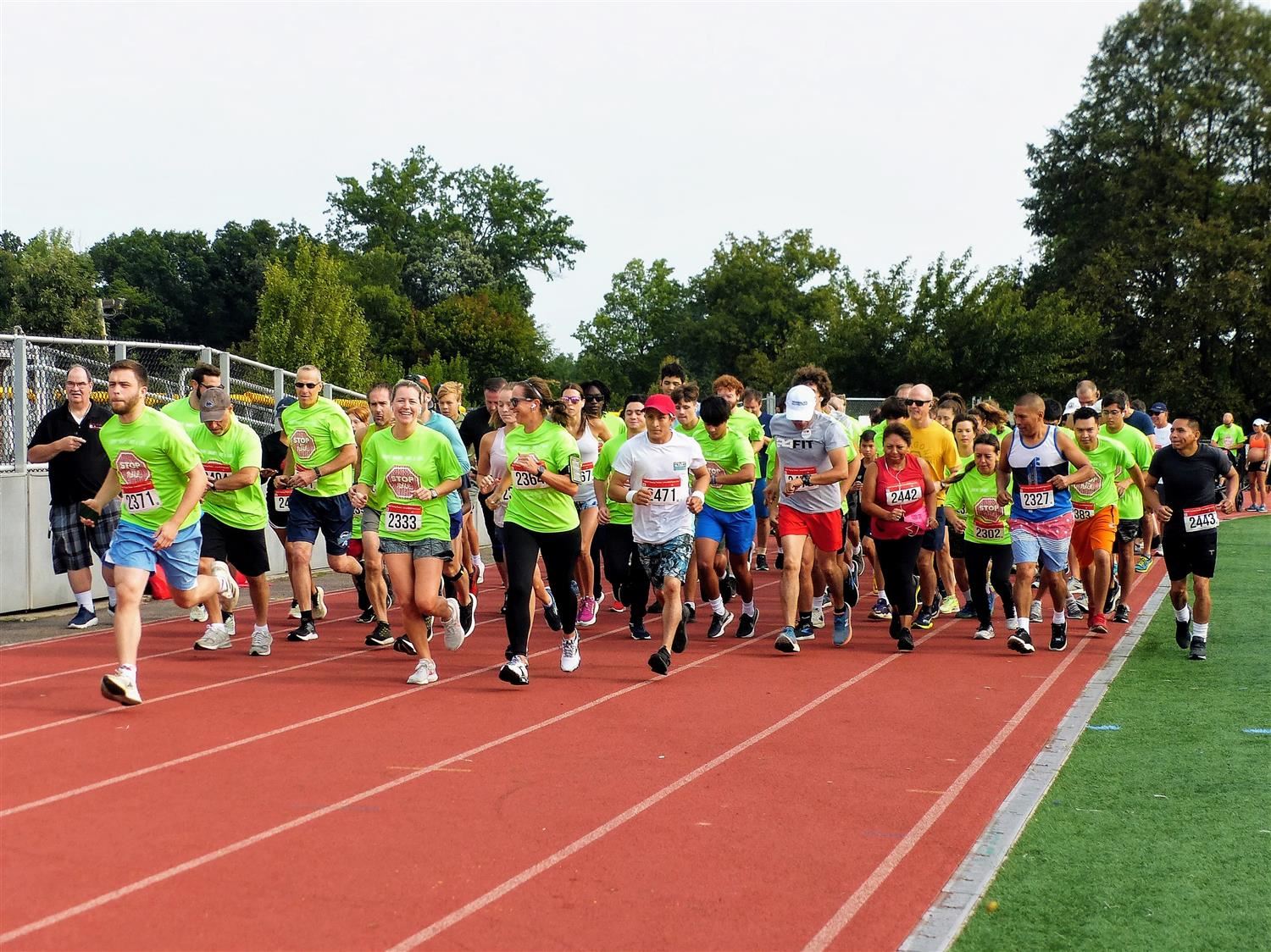 Runners take off
See all the photos from the STOP for Nikhil event HERE.
Cynthia Cumming
Sept. 22, 2022