Return to Headlines
11th Annual STOP for Nikhil Surpasses $50,000 Goal
WEST ORANGE, NJ – The 11th Annual STOP for Nikhil, organized by the Nikhil Badlani Foundation, surpassed its goal of $50,000 under sunny skies at West Orange High School on Sept. 19. $53,000 was raised.
Red Cross volunteer Chitra Venkatraman, who has participated in every walk and donated her Covid-19 relief checks to NBF, pledged the remainder of the funds and more to exceed the goal. Donations are being accepted until September 30, when the school raising the most money will be announced and receive a $2,000 grant.
"11 years have passed since the first annual walk/run," began Mayor Robert Parisi, "and the Nikhil Badlani Foundation has made many measurable contributions and had many successes for our community."
"On Tuesday, our Town Council unanimously voted to start a Vision Zero task force and initiative for long-term planning to implement traffic safety programs," he added.
"We continue to advocate for municipalities to adopt Vision Zero," commented Sangeeta Badlani, President of the NBF.
"Jersey City and Hoboken have already adopted the policy. Princeton, Trenton, and other towns are in the process. We are very happy that West Orange is also now one of the municipalities that has taken a step in that direction.
Vision Zero is an approach to transportation that makes protecting human life on roadways the highest priority. From its earliest origins in Sweden, the Vision Zero movement has been dedicated to the idea that crashes are not accidents – they can be prevented through better roadway design and safer behaviors among all road users.
Assemblyman John McKeon (D-27), long-time supporter of the NBF, noted, "Do you realize that everyone who gets a license in the State of New Jersey takes Nikhil's Pledge and that the legislation we are working towards increasing the driving practice time to 50 hours to receive a probationary license, has been advocated by the NBF?"
West Orange High School senior and brother of Nikhil, Anay Badlani, recited the Pledge and thanked the efforts of the NBF Youth Advisory Board and the West Orange Pedestrian Safety Board for all their work to achieve zero traffic deaths in New Jersey. Traffic deaths are the leading cause of death for young people and adults 5-29 in the United States, killing nearly 50,000 in 2018 alone.
Sangeeta Badlani updated the crowd on the accomplishments of the NBF:
$175,000 on Traffic safety: Reached over 8,000 students, created 32 traffic safety murals, posted on NJT train stations, Light Rail
$190,000 in Academic Scholarships to 115 students
$105,000+ in Music Scholarships to 140 students
"On July 27, a resolution was introduced in both chambers of the U.S. Congress calling for an end to traffic deaths by 2050," stated Badlani.
Introduced by Senator Richard Blumenthal and Representative Jan Schakowsky, the Resolution recognizes the urgency of addressing the leading cause of death amongst youth in this country and calls for stepping up effective and equitable actions to prevent traffic deaths and serious injuries.
"We have been working closely with our congressional legislators in NJ to co-sponsor this life-saving resolution. Thanks to our advocacy efforts, Congressman Sires is now a founding co-sponsor of this resolution," she explained.
In recounting the accomplishments of the Youth Advisory Board, Badlani said, "This past school year they were named the GDL champions for their work not only on a local level in West Orange but on a State-wide level for working with State Legislators to pass much-needed teen GDL laws (50 Practice Hours Assembly Bill No. 1354). Two of our students provided emotional and compelling testimony in support of this bill, before the senate and assembly transportation committees. The bill was passed by both committees. This is a testament to the power students can have when they raise their voices and a state lawmaker hears them."
Andy Anderson received the Nikhil Badlani Inspiration Award for his work with the foundation and traffic safety in New Jersey. Anderson is a former vehicular homicide detective and retiring leader of the Teen Safe Driving Coalition of New Jersey.
In addition to the Run/Walk, a regular walk, children's walk/runs, an appearance by the WOHS cheerleaders, CERT, food trucks, and Bollywood dancing added to the enthusiasm of the morning.
"We were so happy with the turnout today and the outpouring of love from the community," concluded Badlani. For 11 years, this community has supported us. We are glad that we are able to give back in a small way. The more we raise, the more children we can serve and make our roads safe."
See the race results and rankings here. See the teams here.
See all the photos from the 11th Annual STOP for Nikhil HERE.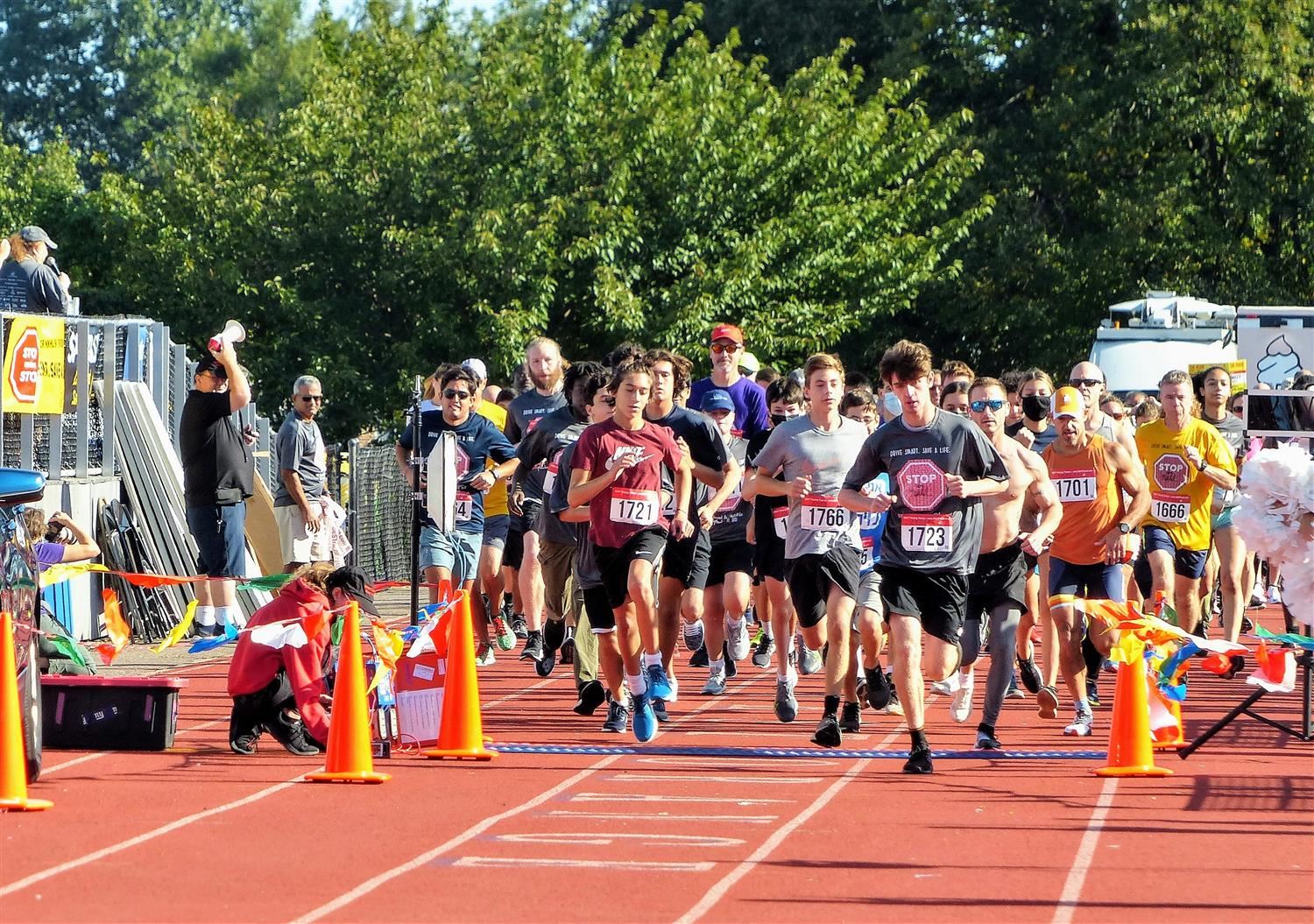 Runners take off.
Andy Anderson and Sangeeta Badlani.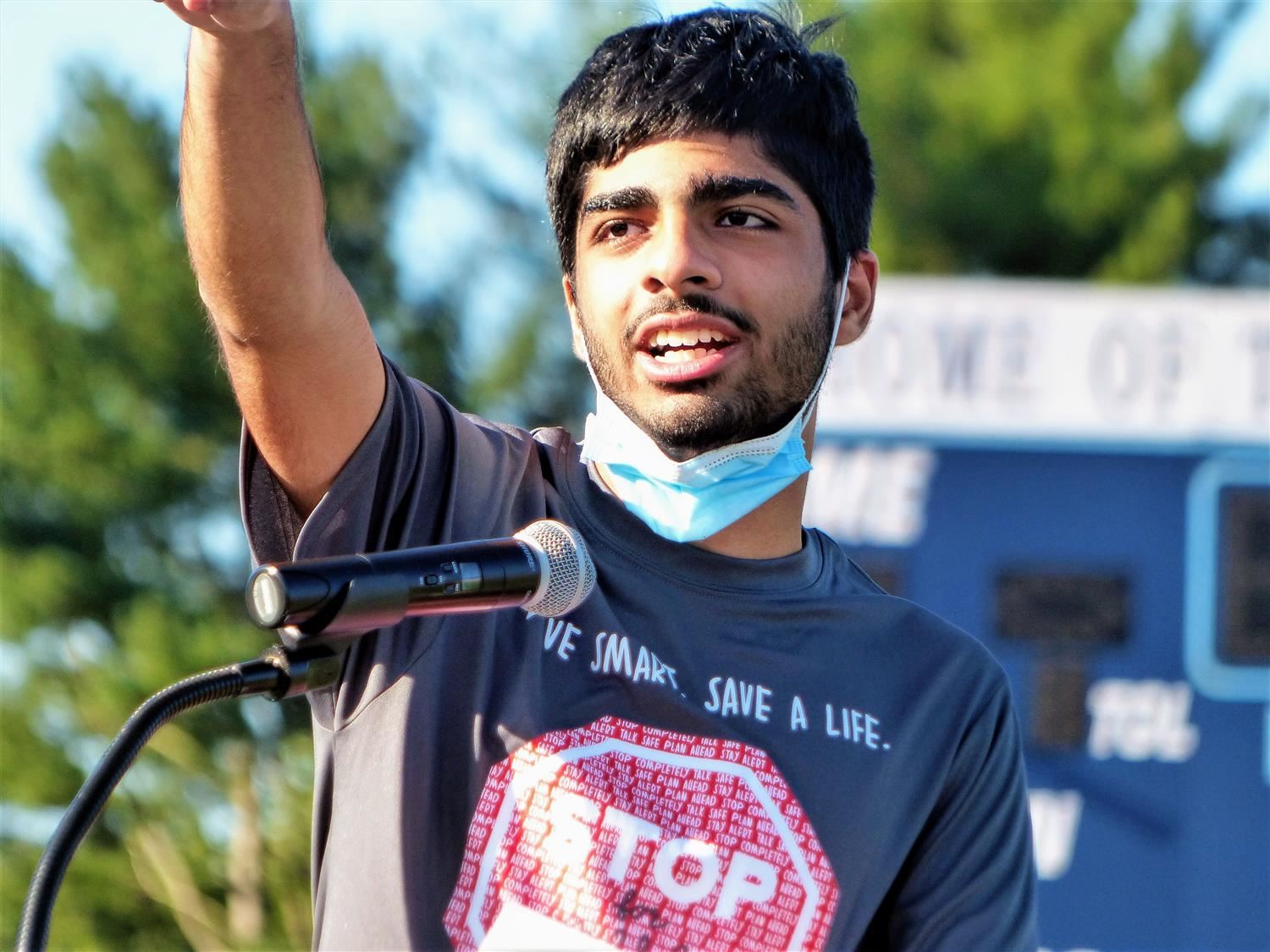 Anay Badlani.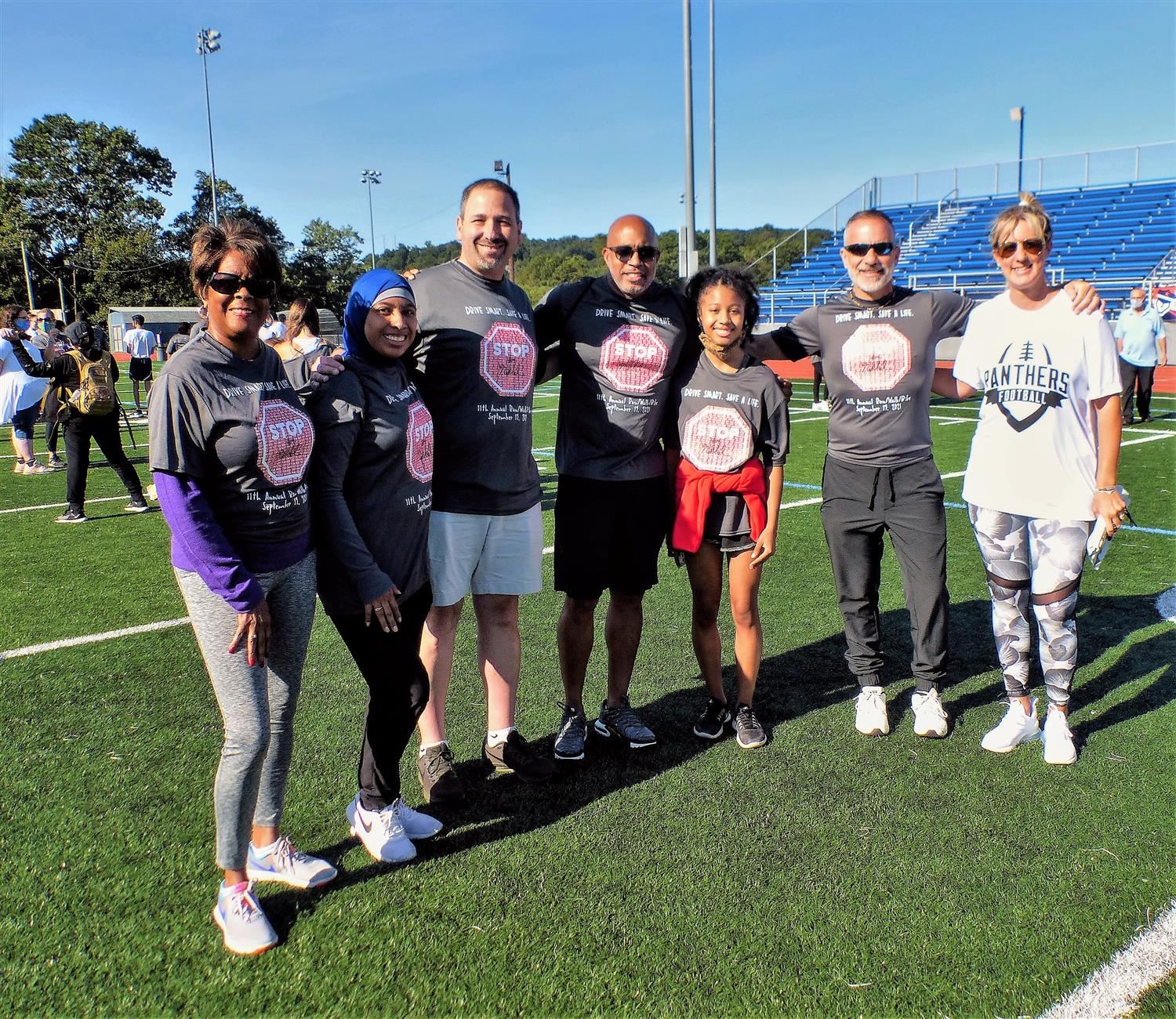 West Orange BOE team: BO President Terry Trigg-Scales, BOE members Melinda Huerta and Gary Rothstein, Edison Principal Xavier Fitzgerald with daughter, Superintendent Dr. Scott Cascone, Director of Special Services Kristen Fitzgerald.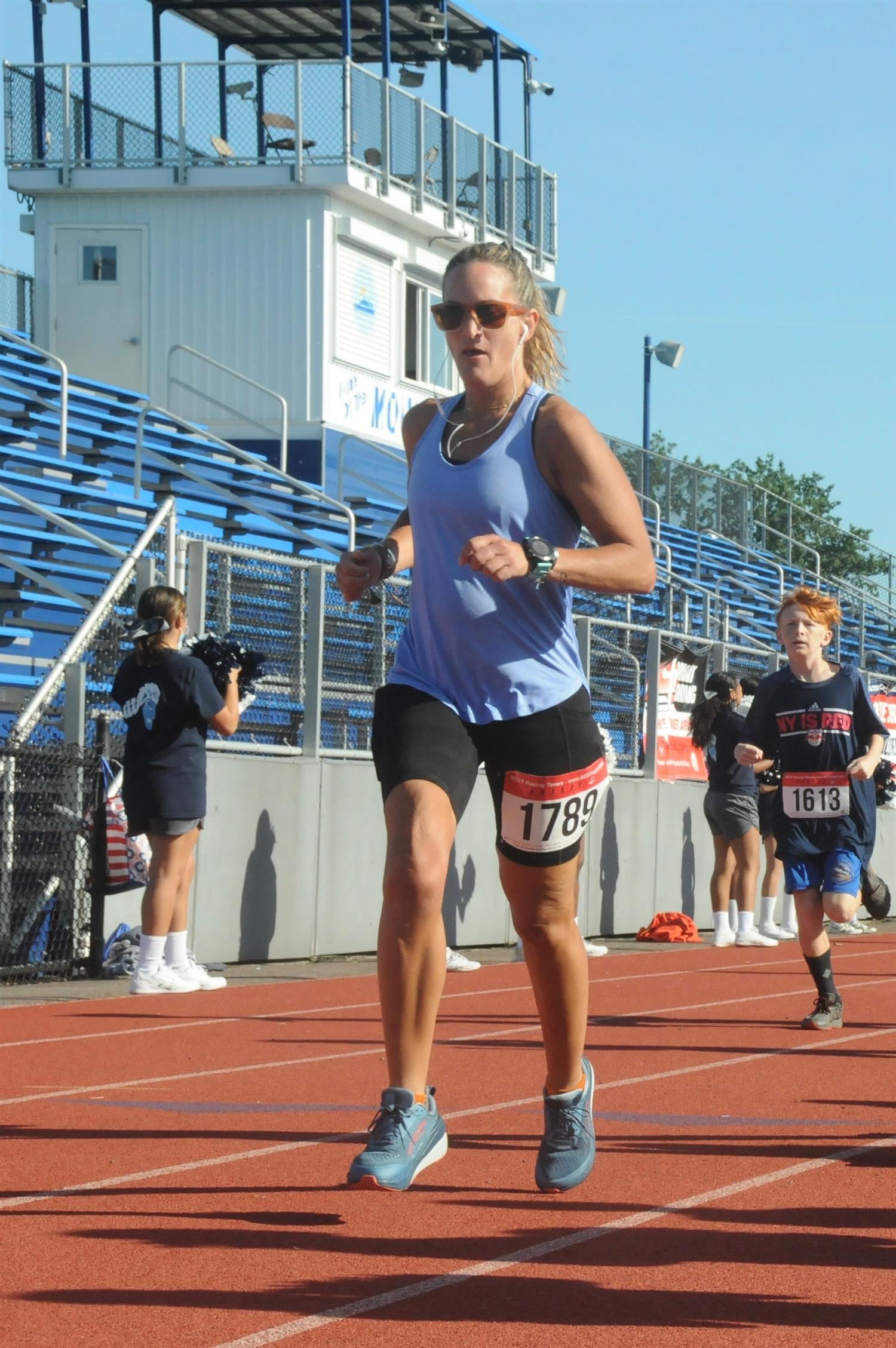 Women's Winner Janna Chernetz.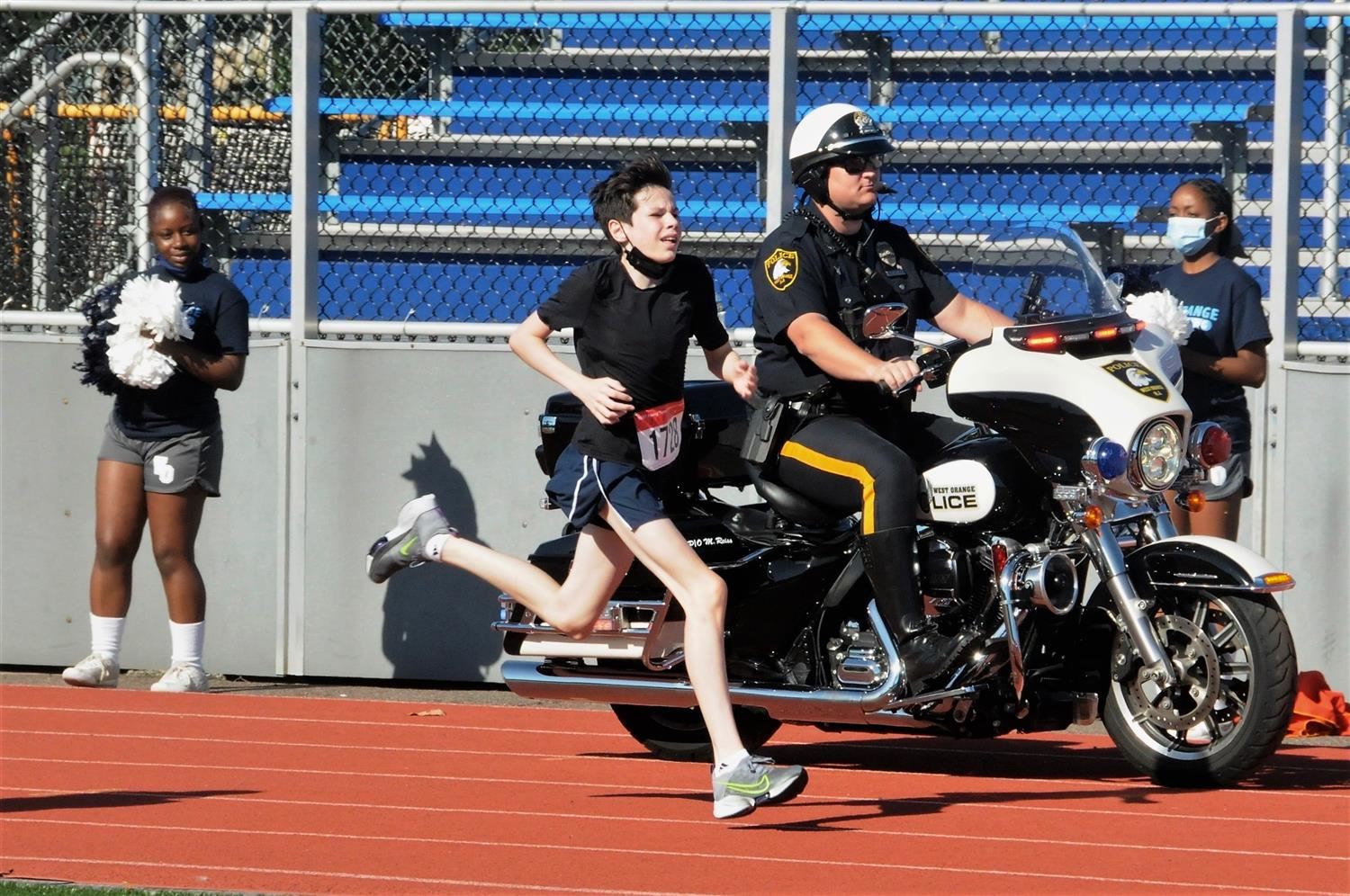 Men's Winner Ronan Carter.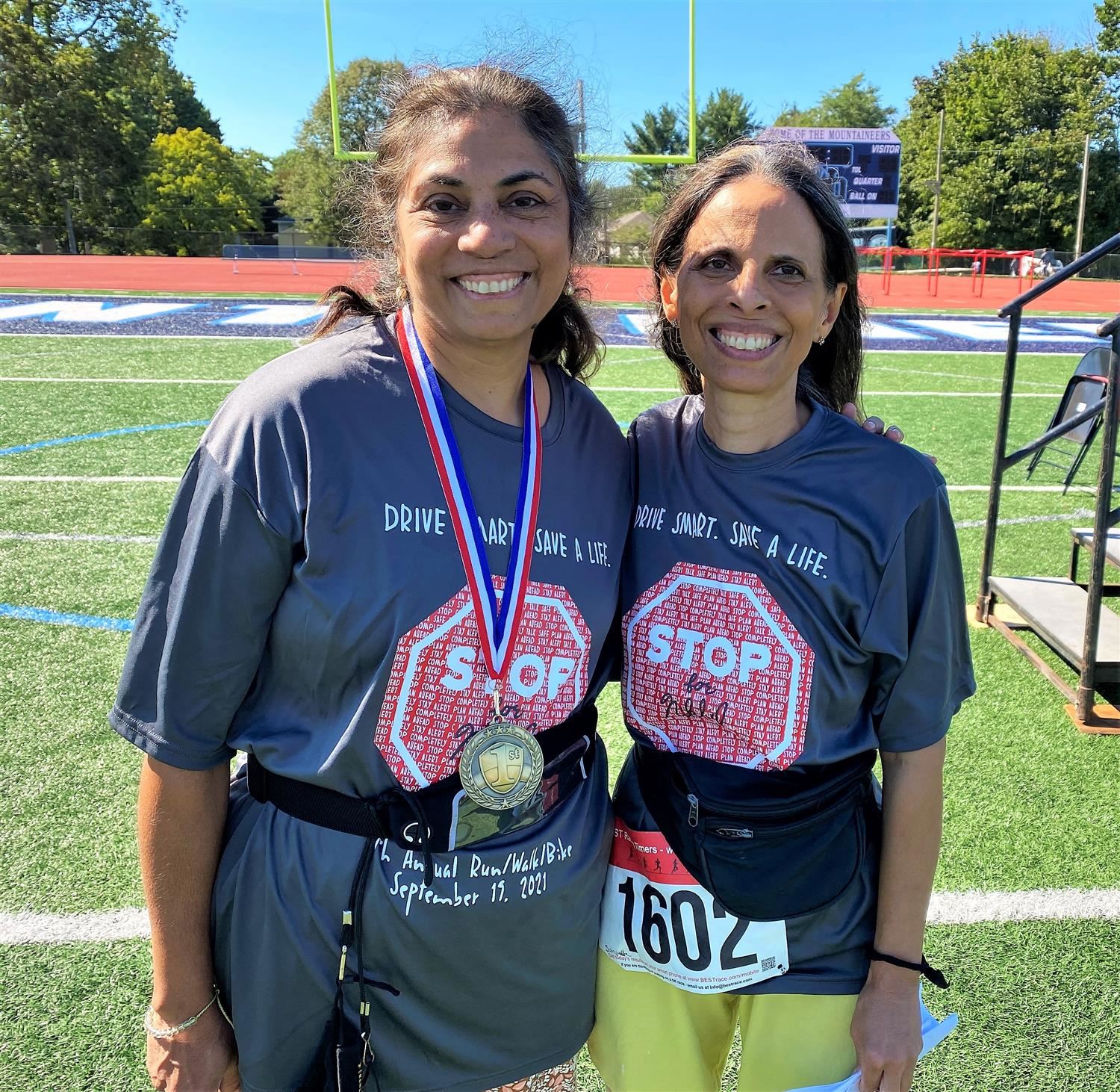 Chitra Venkatraman and Sangeeta Badlani.
Cynthia Cumming
Sept. 19, 2021