Return to Headlines
West Orange High School Girls Soccer Kicks into High Gear
WEST ORANGE, NJ – The West Orange Girls Soccer Team has had a remarkable start to the 2021 season, tying in the first game and winning the next three.
After tying with a tough Kearney team in the season opener, West Orange took wins over Eastside, 3-0, Nutley, 4-3, and Millburn, 2-1. Goals by Anna Deer and Daniela Malanga put the Mountaineers on top of Millburn. Goalie Jessica Welcome had five saves.
Girls Soccer lost five senior players in June. They mainly played midfield and forward and will be tough to replace, noted Head Coach Sean Devore. But year's team is a good mix of returning varsity and new players, including nine sophomores and four freshmen on varsity.
Players to watch include team captains Tori Rideau-Winds and Kennedy Morgan, both four-year varsity starters; three-year varsity players Caitlin Bridgers, Anna Deer, and Siddda Mitchell; and, sophomore Jaiden Schultz.
"We defend well and our fitness levels are good," continued Devore. "We are working on our attack and there has been a lot of improvement."
Currently third in the tough Super Essex Conference (SEC) American Division, Devore is pleased so far.
"This is one of the most coachable groups of players I've had in 20 years," he explained.
"All our players are great kids and continue to work to get better every day. We will be competing in one of the most difficult leagues and sections in the state, but the girls have really put the work in and are excited to keep going."
West Orange Girls Soccer - 2021 Varsity Roster
Number Name
5 Tori Rideau-Winds © - 12
22 Kennedy Morgan © - 12
4 Caitlin Bridgers - 12
1 Jessica Welcome - 12
23 Alexis Dalmacy - 12
3 Sidda Mitchell - 11
13 Anna Deer - 11
15 Charley Dvorin - 11
8 Anya Steigbigel - 11
11 Jaiden Schultz - 10
7 Josephine Locricchio - 10
2 Hayley Rodriguez c- 10
14 Lucy Fishkin - 10
12 Daniella Malanga - 10
6 Chloe Mondi - 10
21 Madison Cyrus
16 Morgan Miller - 10
19 Francesca Schuler - 10
10 Lauren Villasin - 9
9 Aminata Diop - 9
17 Aria Evans - 9
20 Hannah Amoyaw - 9
Head Coach- Sean Devore (7th Year)
Assistant Coach- Chris Maillet (7th Year)
JV Coach- Sebastian DePinho (19th Year)
Freshman Coach- Dave Perez (7th Year)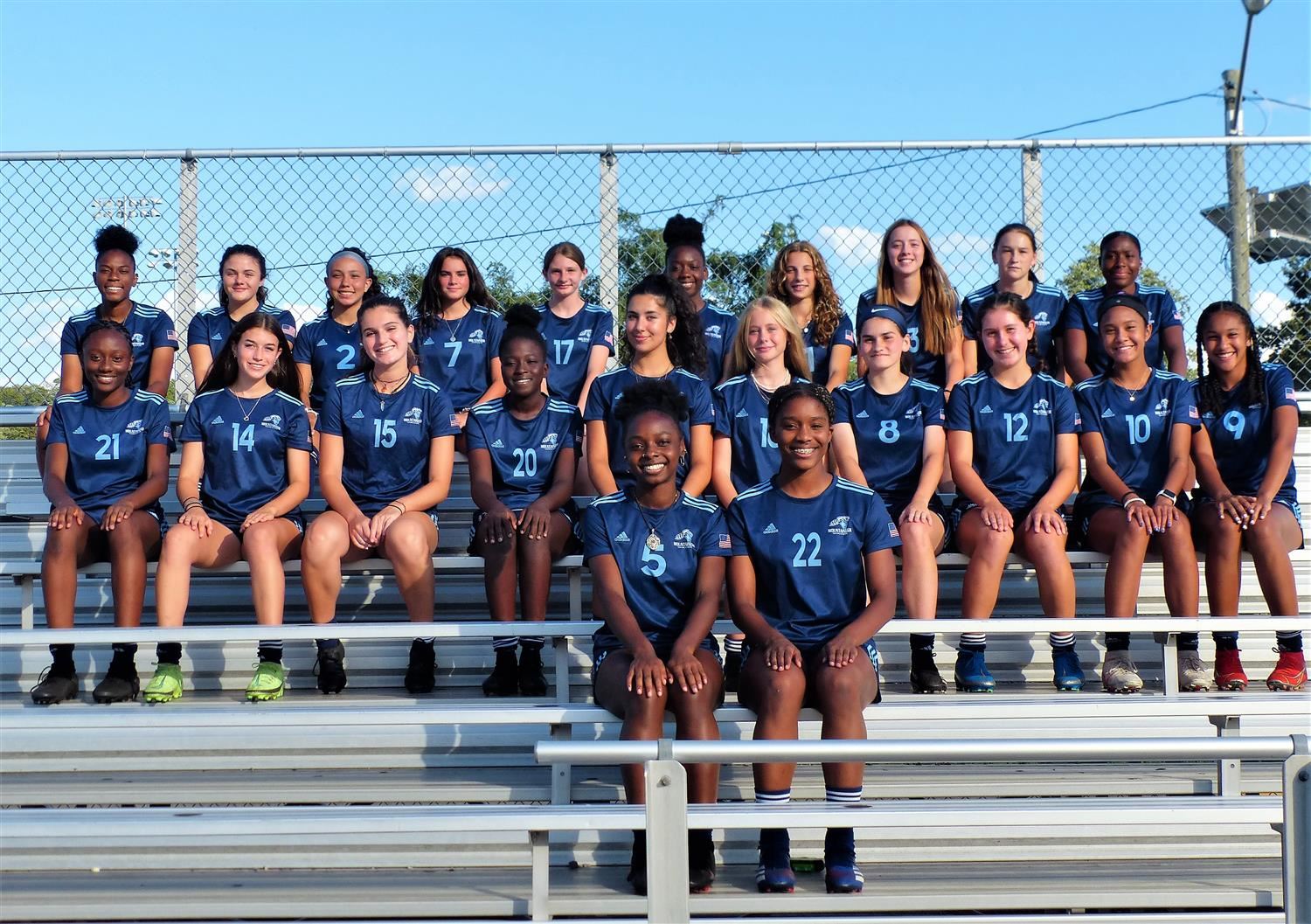 2021 WOHS Girls Soccer Team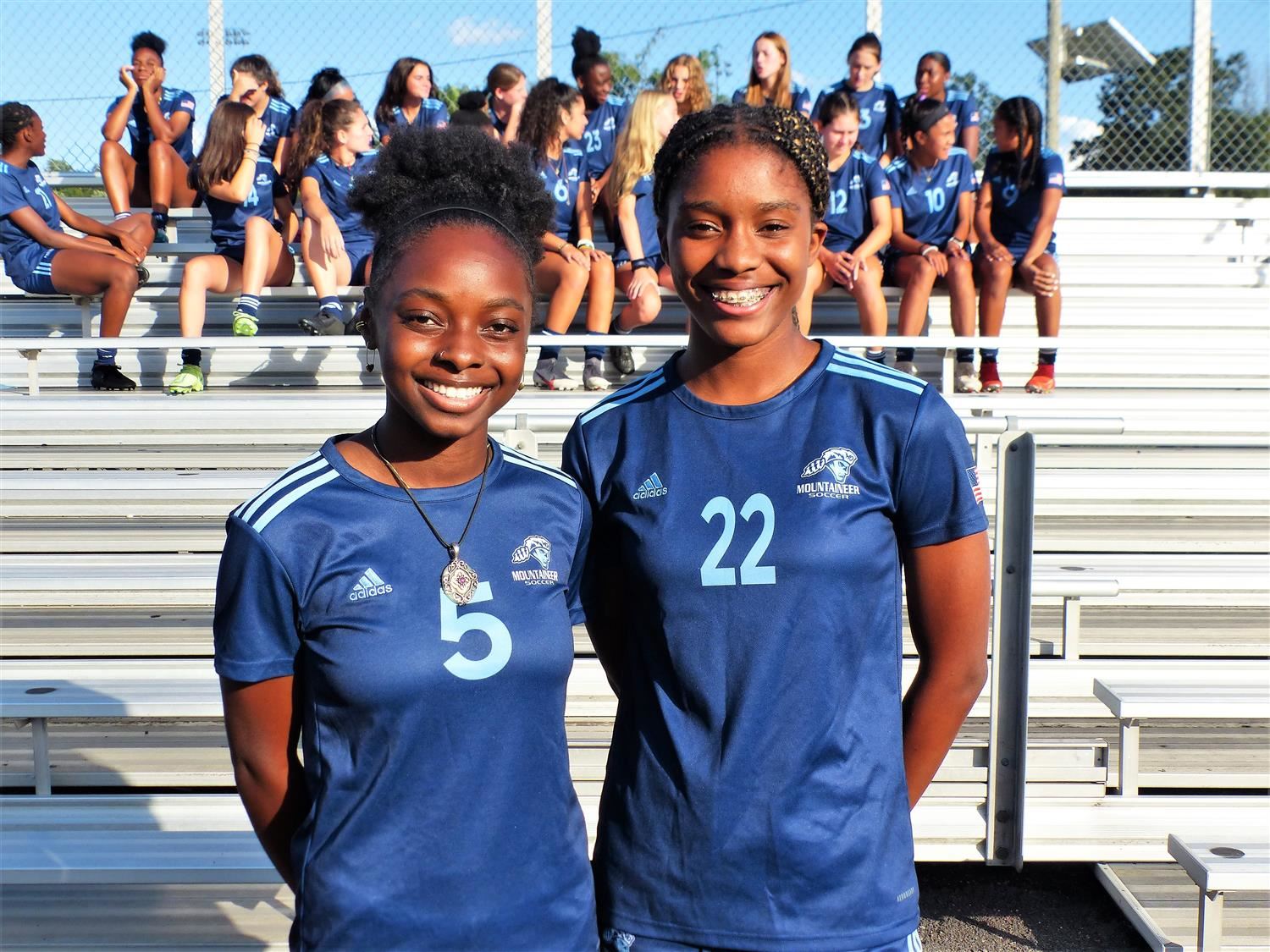 Team Captains Victoria Rideau-Winds and Kennedy Morgan
Cynthia Cumming
Sept. 13, 2021