Return to Headlines
West Orange Boys Soccer Set for Strong Season
WEST ORANGE, NJ – The West Orange High School Boys Soccer Team is ready to continue its winning ways. starting off the 2021 season with four scrimmage wins and a combined score of 19-2 motivating the move forward.
NJ.com has ranked West Orange No. 20 heading into this week's official season opener. They finished the 2020 season at No. 15, losing to Livingston in the North East G, Group 4 sectional semifinals. Even with the loss of some prominent seniors in June, the Mountaineers are stronger than ever thanks to several veteran varsity players and a strong underclassmen presence.
This year's captains are 2020 First Team All-State player Ari Rosu, Jeremy Green, and Santiago Orrico. In addition to the captains, Head Coach Doug Nevins named his other "Players to Watch:"
Mason Bashkoff (Forward)
Nathan Menor (Midfielder)
Arthur Rosu (Defender)
Tyreese Folkes (Forward)
James Palaguachi (Midfielder)
"It all really came together for us this summer," said Nevins.
"We have a lot of returning players and a lot of our younger players come with a lot of experience. We're expecting a great season."
Their confidence will be put to the test as their official season opens on Sept. 8 in back-to-back away games against Eastside on Sept. 8 and Montclair on Sept. 10. The start time for both games is 4 pm.
Update: West Orange defeated Eastside 3-0 and Montclair 1-0.
2021 West Orange High School Boys Soccer Roster
GK Justin Scavalla. (11)
2 Jeremy Green. (12)
3 Richard Capochichi. (11)
4 Ari Rosu. (12)
5 Arthur Rosu. (11)
6 Andrew Hinfey (11)
7 Mason Bashkoff. (11)
8 Santi Orrico. (12)
9 Nathan Menor. (10)
10 James Palaguachi. (12)
11 Francisco Soca. (12)
12 Tyreese Folkes. (12)
13 Jack Dvorin. (10)
14 Jared Charles. (11)
15 Joe Mignone. (11)
16 Shannon Bravo. (12)
17 Zach Arthus. (12)
18 Evan Kops. (11)
19 Jacob Castillo. (11)
20 Lucas Andrada. (9)
21 Mark Tamay. (12)
22 Corey Teitlebaum (11)
23 Noah Wadih. (11)
24 Jeffrey Duarte. (12)
26 Nico Vasquez. (12)
27 Atticus LaFarge (10)
28 Edwin Arreaza. (11)
30 Kennedy Ibezim. (12)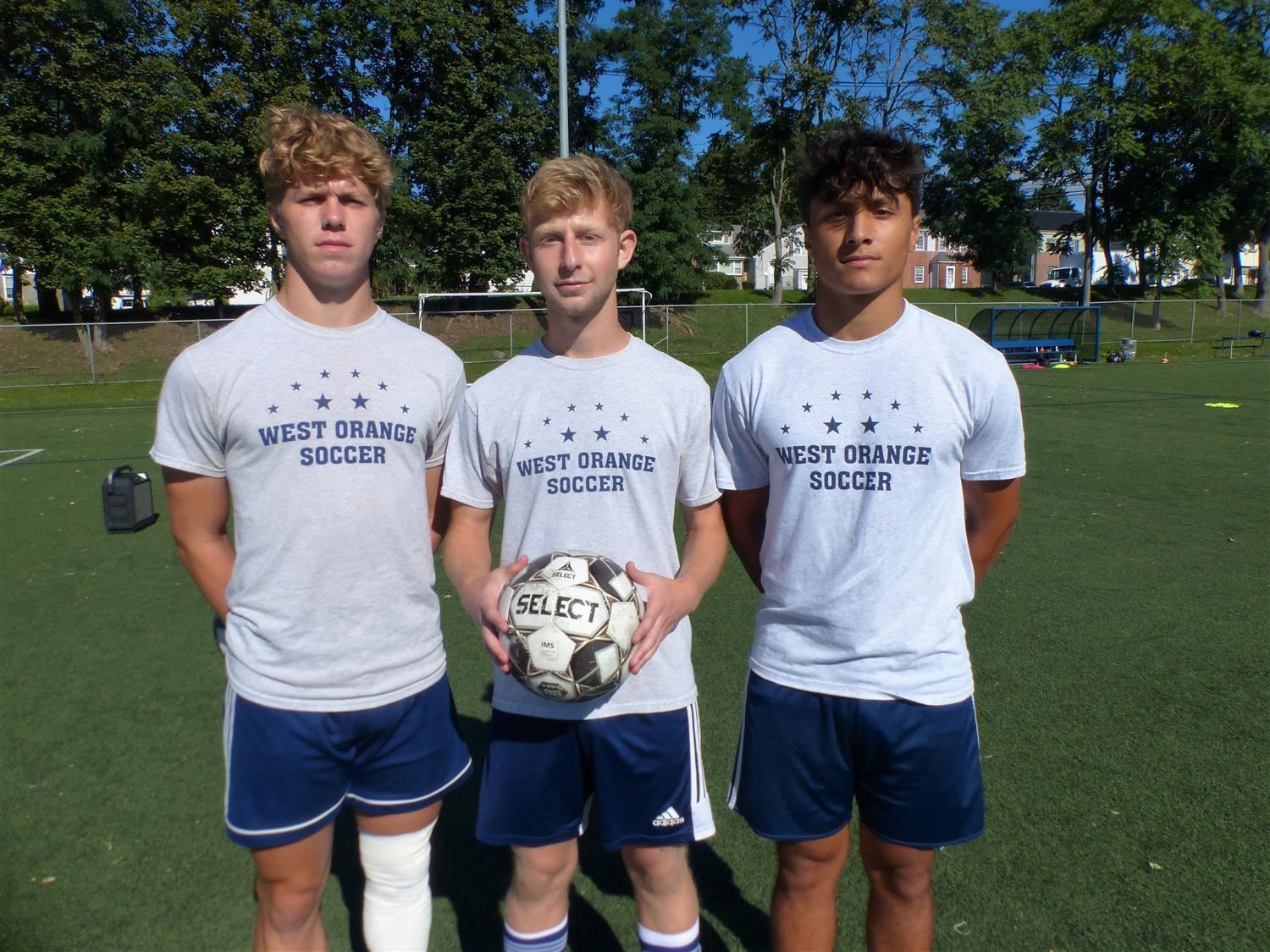 WOHS Boys Soccer Team Captains Ari Rosu, Jeremy Green, and Santiago Orrico.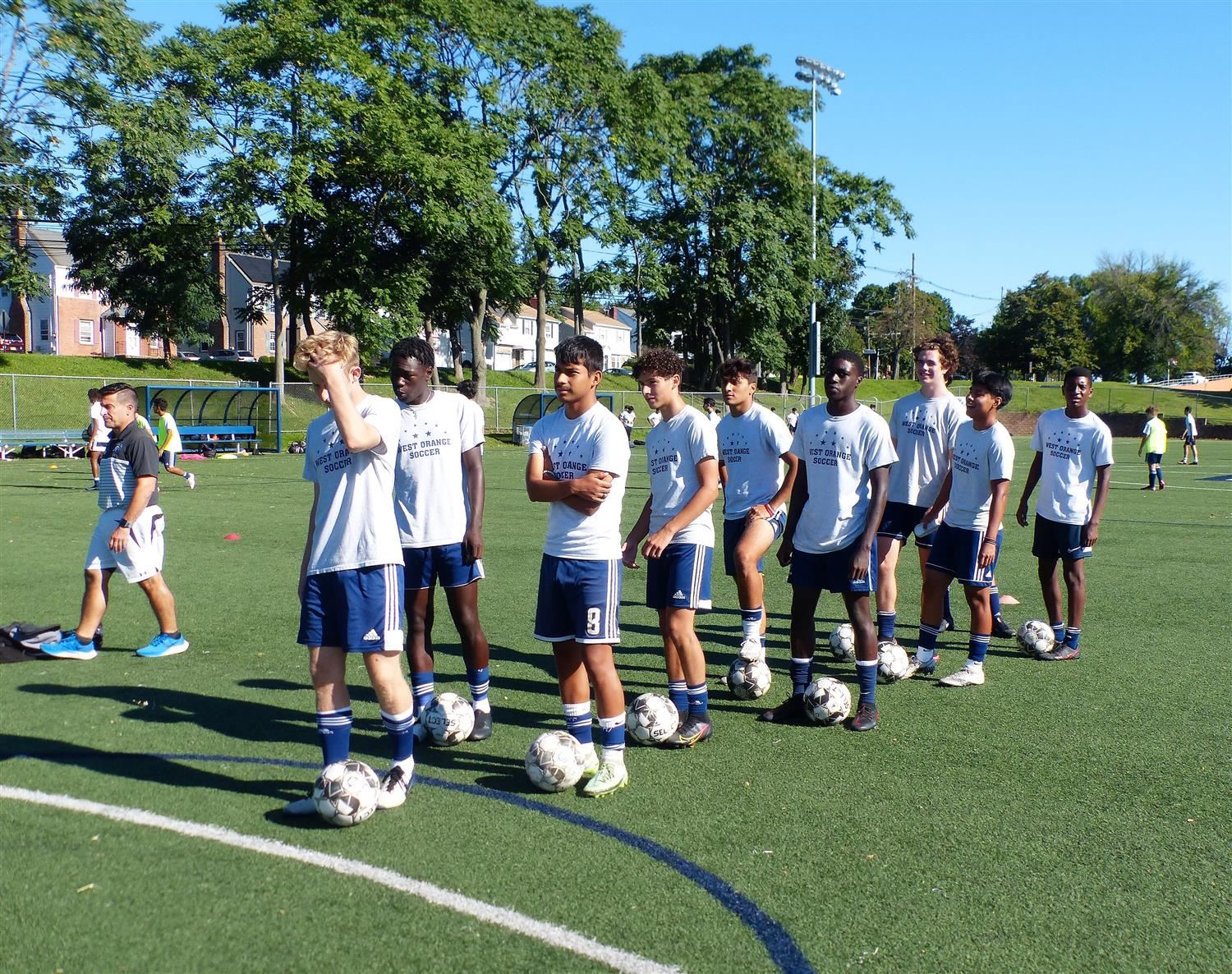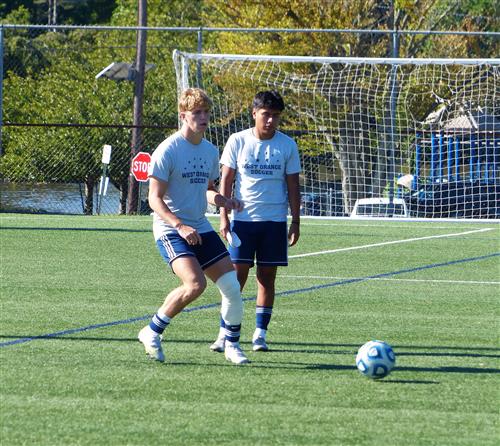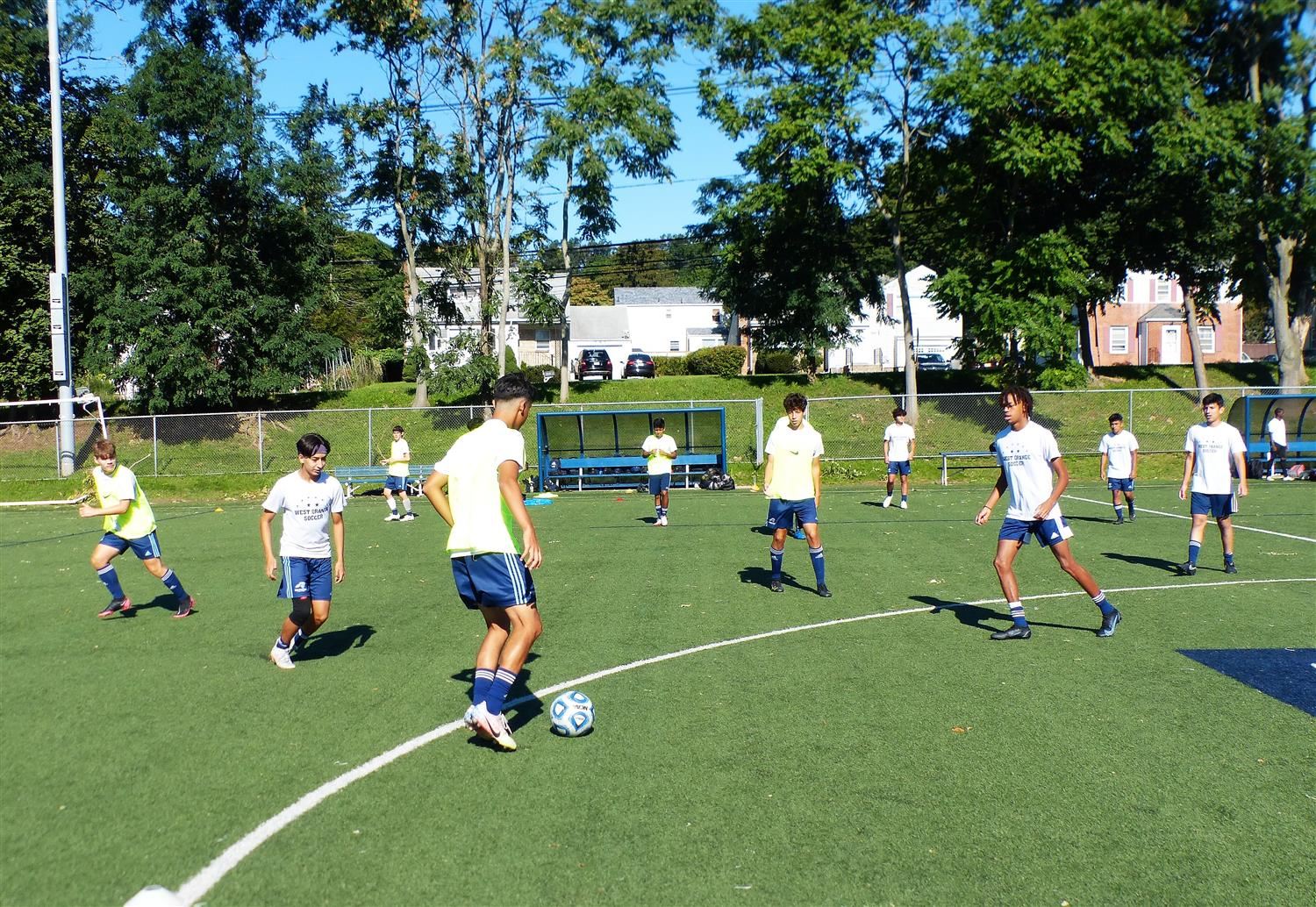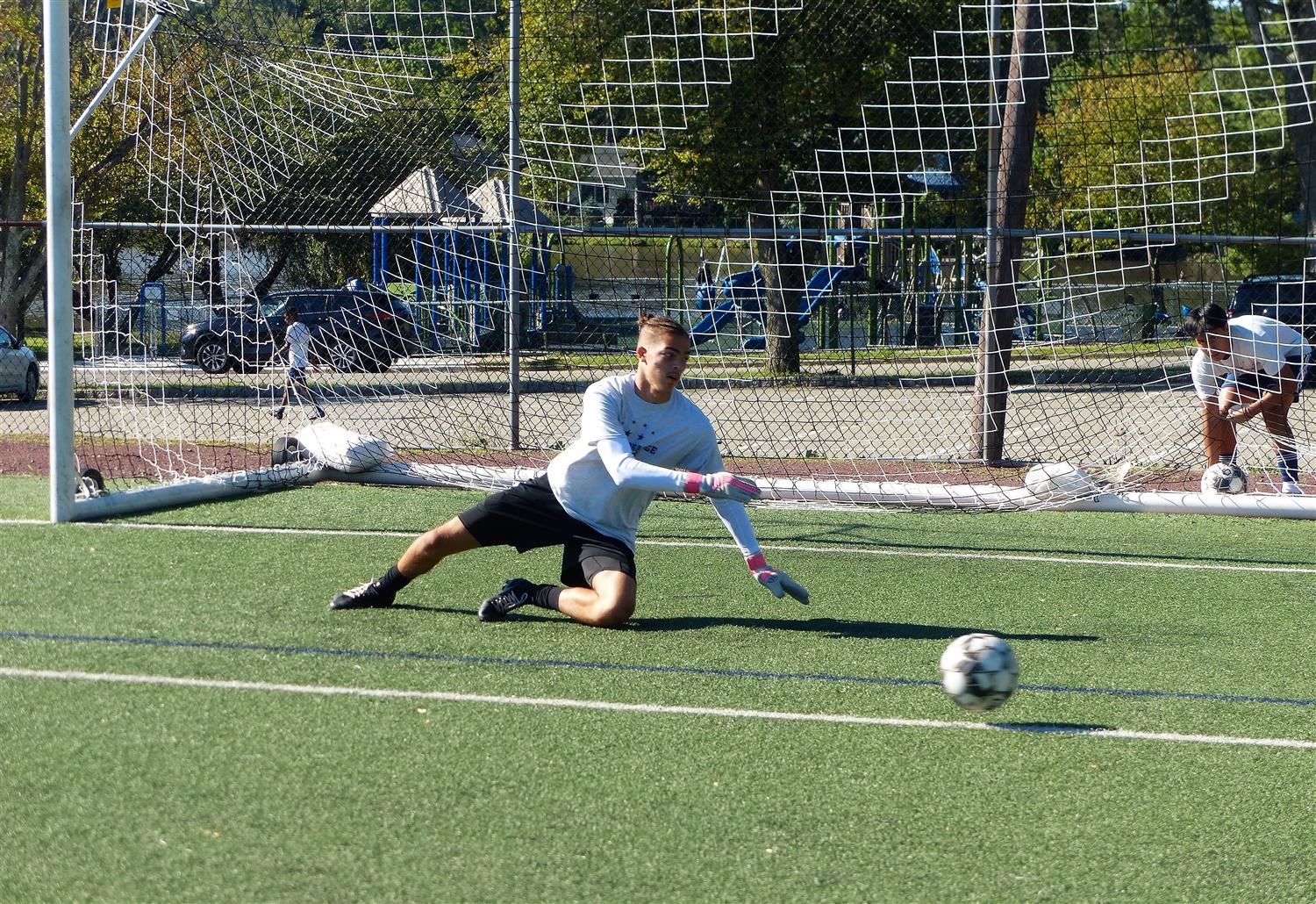 Cynthia Cumming
Sept. 7, 2021