Return to Headlines
Tony Award-Winner Laura Benanti Dazzles at Oskar Schindler Performing Arts Center
WEST ORANGE, NJ – It was a magical night at the Oskar Schindler Performing Arts Center (OSPAC) on Sept. 4 as Tony Award-Winning Actress Laura Benanti performed with community theater artists and West Orange High School students in "Laura Benanti and Friends."
Benanti dazzled from the beginning, reprising her role as Eliza Doolittle in "My Fair Lady," for a soaring "I Could Have Danced All Night." It was clear she was thrilled to be in front of a live audience for the first time in 16 months. Her sense of humor and banter with the audience set the tone for a great evening of song to benefit the Barn Theatre in Montville and Pleasant Valley Productions in West Orange. Benanti got her start at the Barn Theatre and had nothing but high praise for local theater and the talent it nurtures.
Benanti began her Broadway Career in 1998 as an understudy for Rebecca Luker as Maria in the "Sound of Music." Benanti went on to take over the lead in 1998-99 and received her first Tony nomination. In a particularly poignant moment, Benanti paid homage to Luker, who passed away in 2020, with an emotional version of "The Sound of Music."
Linda Benanti, an acclaimed vocal coach and singer in her own right – and Laura Benanti's mother - took the stage to show that talent runs in the family with a lilting medley of songs that included "The Man That Got Away." West Orange High School Class of 2019 graduate Gabby Florendo (now a junior at Montclair State University), who studies with Ms. Benanti, shone on "Lost in the Brass," from "Band Geeks."
In 2020, Benanti and her mother lamented not only the shutdown of Broadway but all the local high school and community theater productions that came to a halt in March. She sent a shout-out to high school students to send her videos of their performances. Thousands of videos came in and gave Benanti the idea to produce a show for HBO Max called "Homeschool Musical: Class of 2020," featuring WOHS Class of 2020 alumnus Joe Nalieth as one of seven students who produced their own videos and reflected on life during the pandemic. Nalieth and his sister Maria, a WOHS senior, dueted on a boisterous version of "Friendship."
WOHS Class of 2013 grad Branden Mangan, recently seen in Pleasant Valley Productions' "Smoky Joe's Café," delivered smooth vocals for "On Broadway," while song partner Jeff Foote tap danced.
While growing up in Kinnelon, Benanti made several life-long friends. One of those friends was beloved WOHS Chorus teacher John Hellyer. In 2018, Benanti conceived the album, "Singing You Home: Children's Songs for Reunification," a fundraiser to help reunite families at the border. She performed the song, a melodic Spanish lullaby, with members of the West Orange High School Choir Ensemble: Kyan Bashkoff, Nia Cesar, Hannah Florendo, Oceanna Ayodele George, Zoe Gilson, Madison Gough, Elena Hause, Abigail Insana, Delia Kravitz, Morgan Lanzot-Woodridge, Hailey Miller, Leah Munoz, Maria Nalieth, Eunice Seignon, and Avery Suriano-Garland.
Other talented members of the program included Malessa De La Cruz, Gerson Checo, Jenn Bedell, Keith White, Ray Centina, Tim White, Lynette Sheard, and the Barn Theatre Chorus, who closed out the evening with Benanti on "Children Will Listen." Charles Santoro and the orchestra and the production staff provided a true Broadway experience for the audience.
Thanks to the generous spirit of Laura Benanti and those involved with Barn Theatre and Pleasant Valley Productions, community theater remains a thriving environment for nurturing the talents of those that love the theater arts.
See all the photos from "Laura Benanti and Friends" here.
See the program for "Laura Benanti and Friends" here.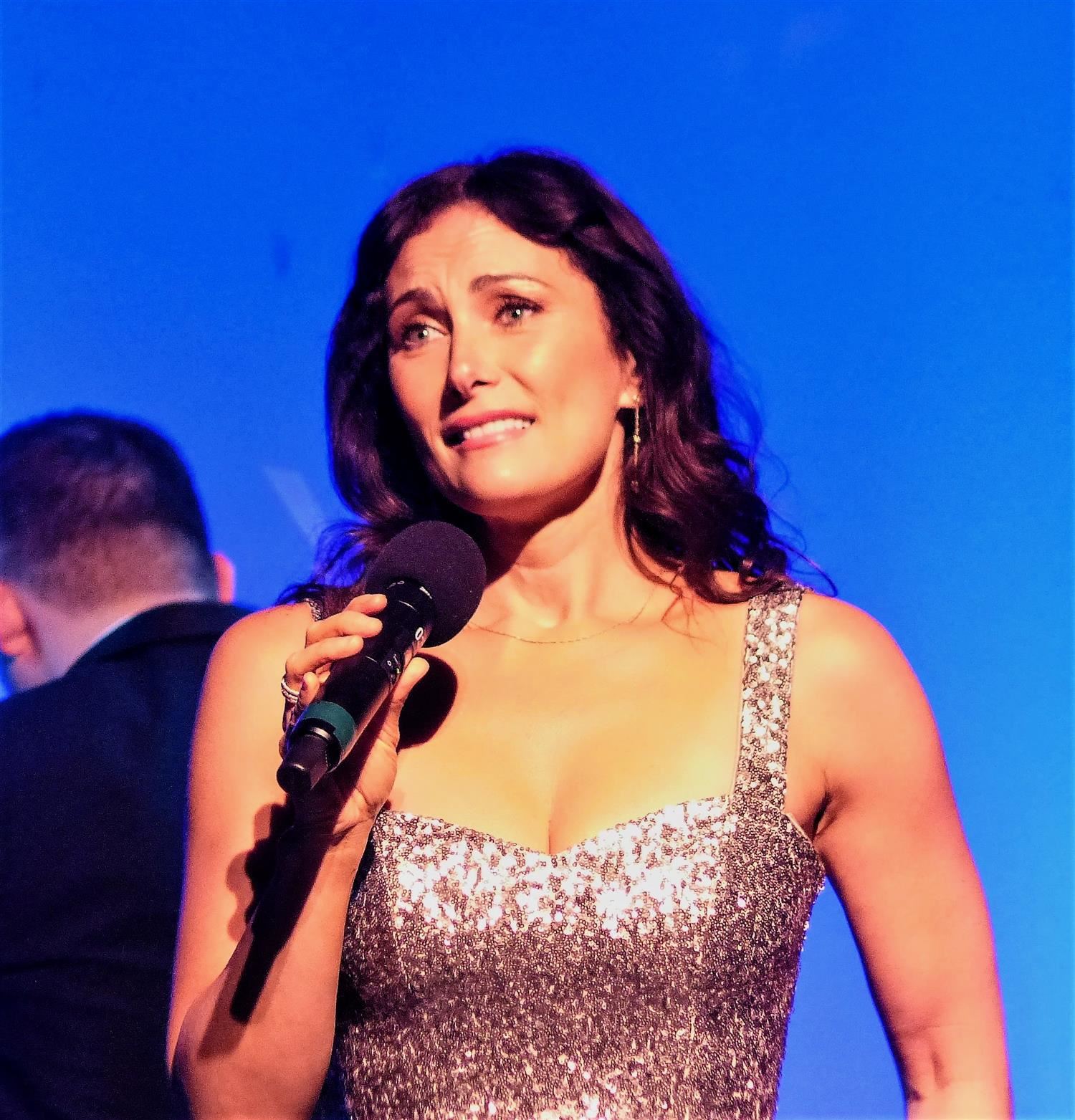 Laura Benanti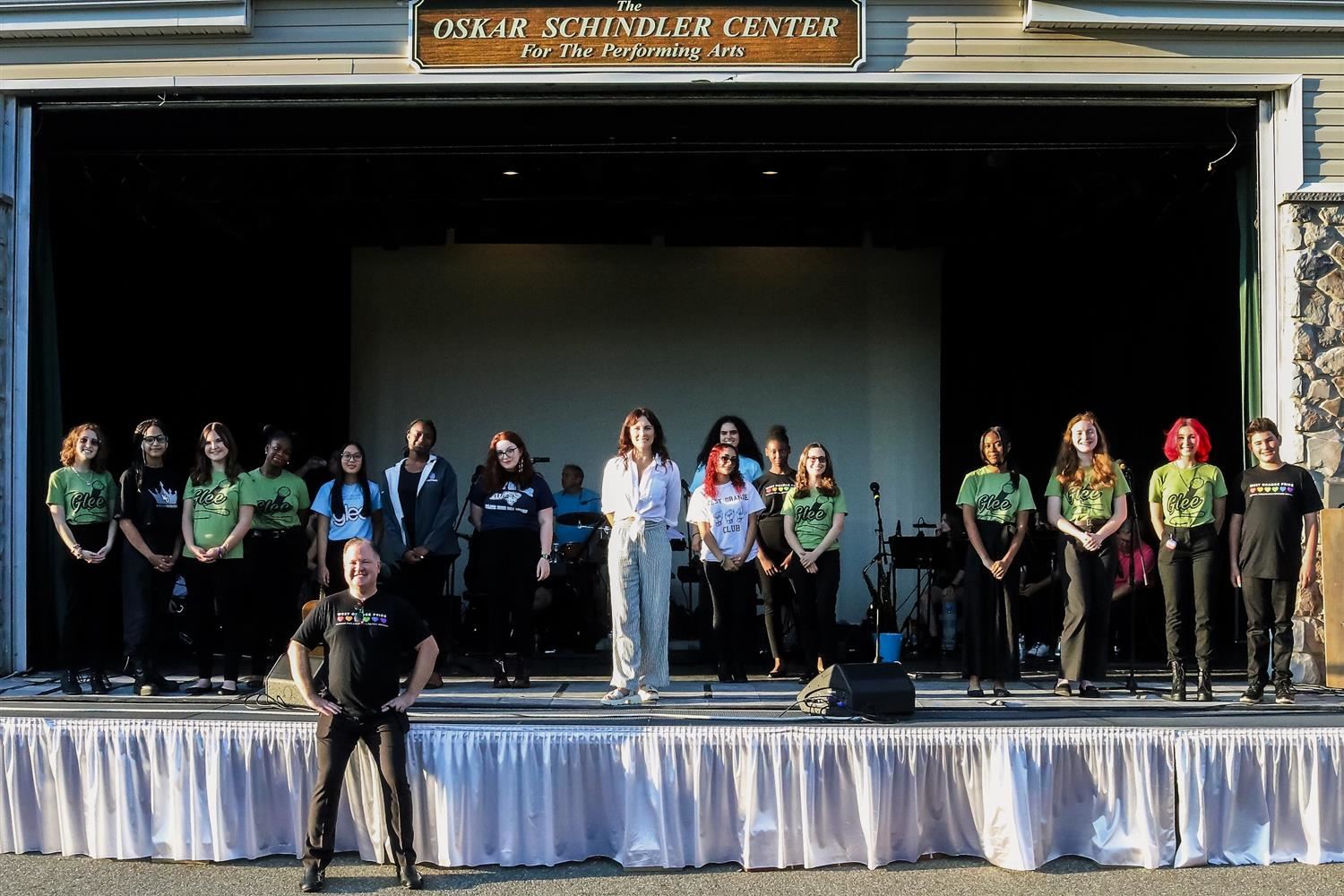 WOHS Choir Ensemble with Laura Benanti and John Hellyer. (Photo courtesy of Buzz1441.)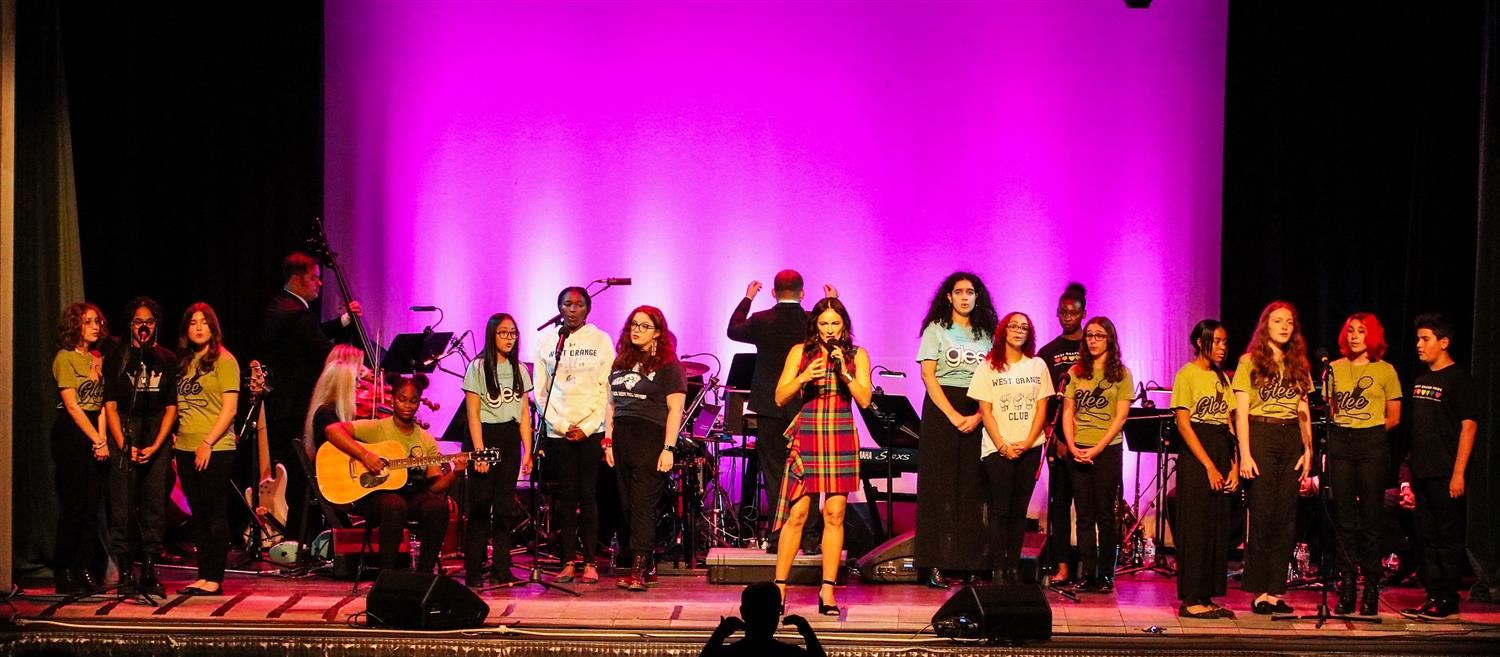 "Singing You Home"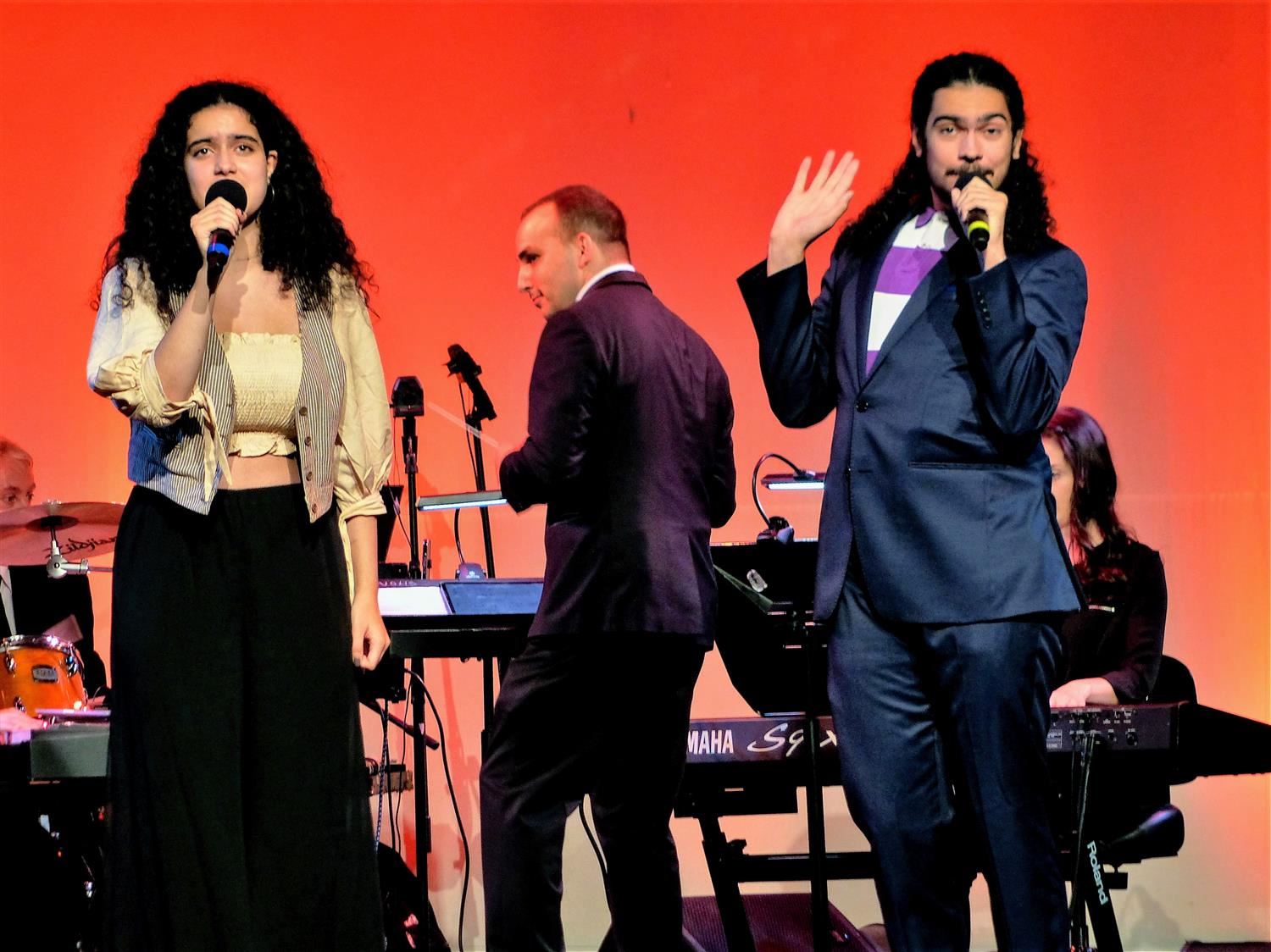 Maria and Joe Nalieth
Branden Mangan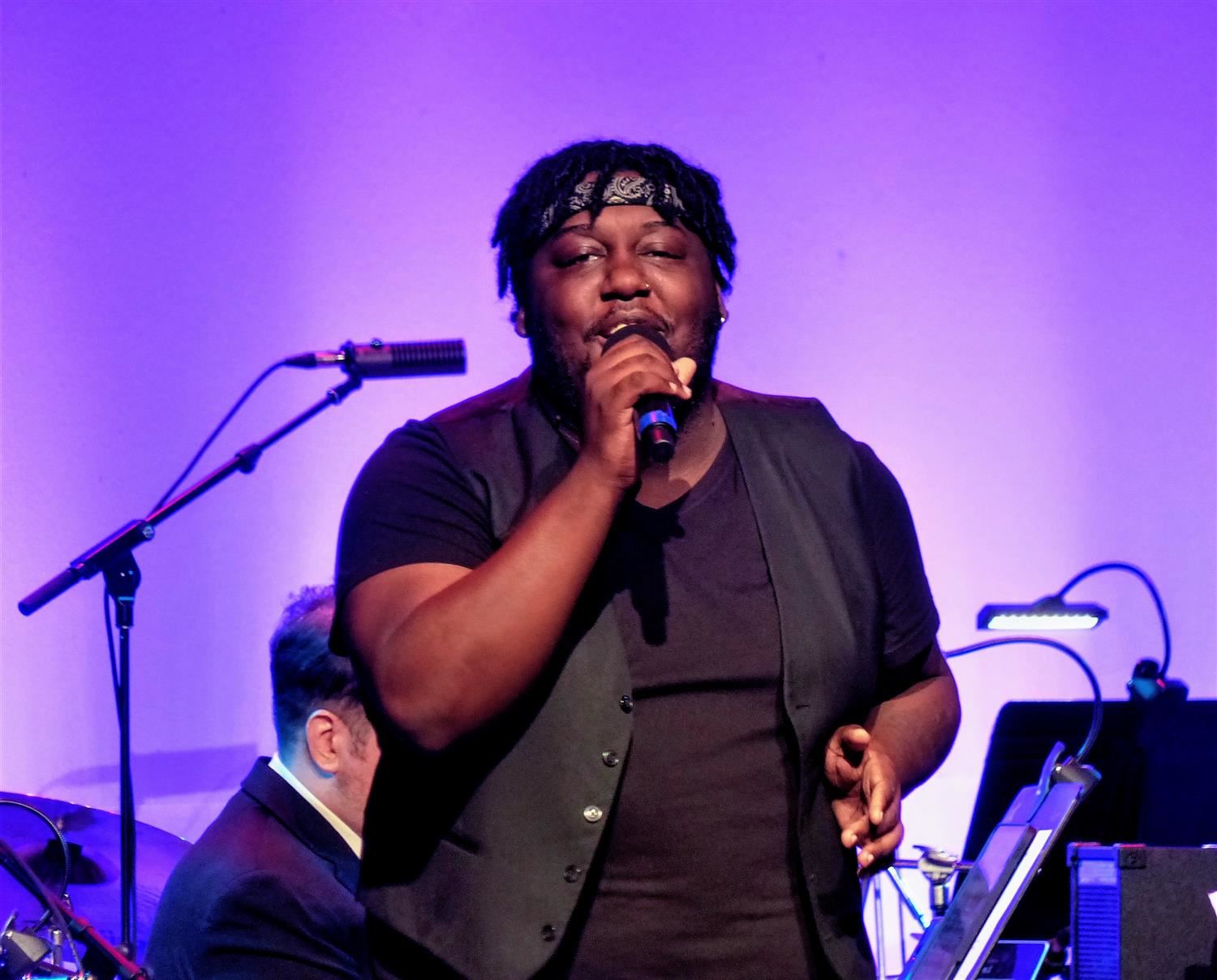 Gabby Florendo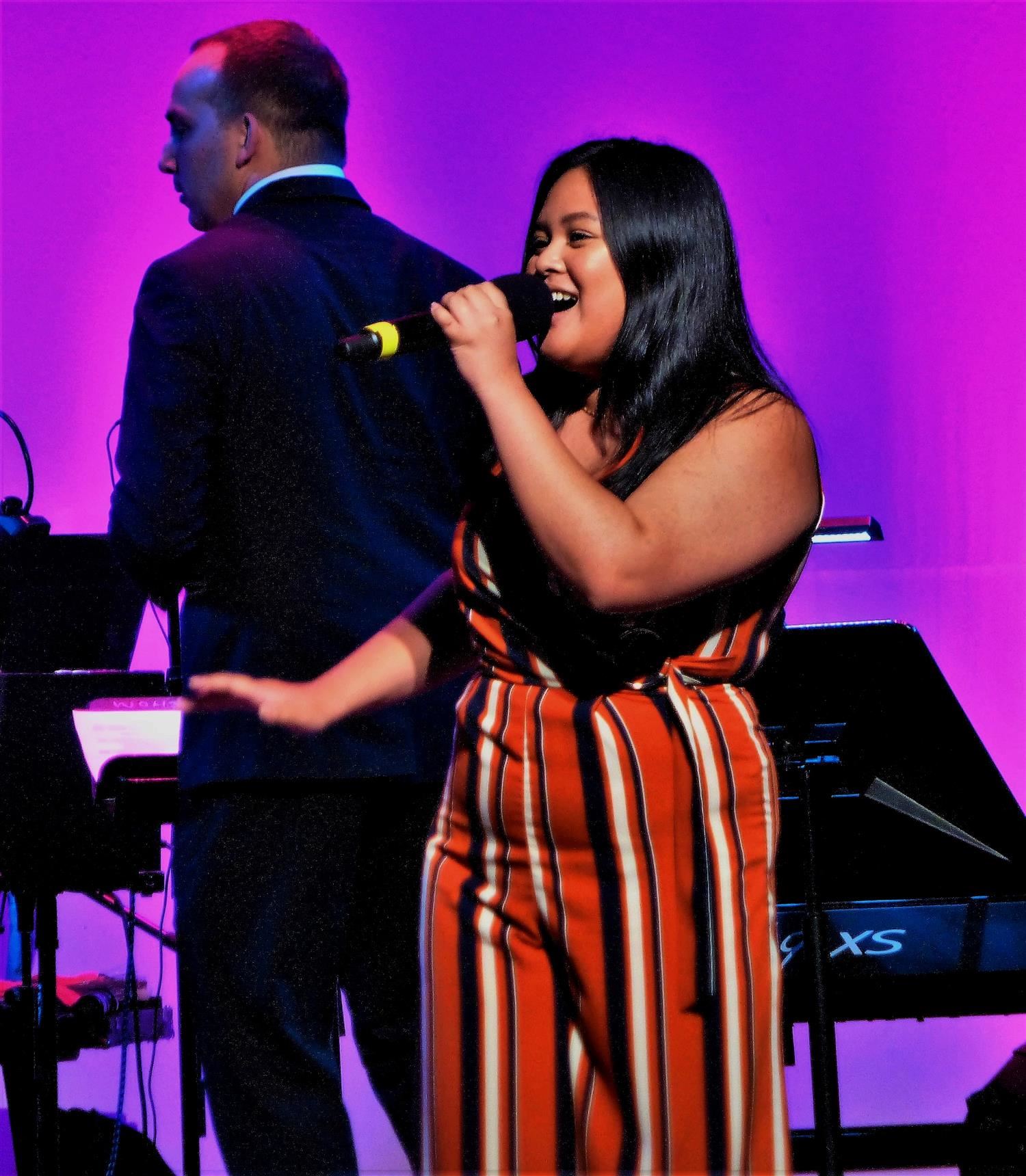 Cynthia Cumming
Sept. 6, 2021