Return to Headlines
Pop-Up Bike Lane and Free Bike Skills Course Held at Redwood Elementary School
WEST ORANGE, NJ – The Township of West Orange, EZ Ride, New Jersey Safe Routes, West Orange Schools, and the West Orange Pedestrian Safety Advisory Board collaborated in the town's first-ever Pop-Up Bike Lane and Free Bike Skills Course, held May 1-2 at Redwood Elementary School.
The Meadowlands Transportation Brokerage Corporation, doing business as EZ Ride, was founded in 1983 as a "non-profit, public private partnership with a mission to implement transportation programs and services that enhance the quality of life, regional mobility, and economic opportunity for both people and businesses, while reducing traffic congestion and improving air quality in New Jersey," according to their website.
Safe Routes to School (SRTS) is a federal, state and local effort that works to improve the quality of life for children, including those with disabilities, to walk or bicycle to school. SRTS works to make walking and bicycling to school a safer transportation alternative, in turn encouraging a healthy lifestyle. They also work with other traffic safety organizations in the planning, development, and implementation of projects and activities to improve safety and reduce traffic.
Kelly Elementary School participated in several Walk to School events over the past several years in support of the Safe Routes to Schools initiative.
Lisa Lee of EZ Ride spearheaded the Pop-Up Bike Lane and Bike Skills course with a team of volunteers and the Community Services Division of the West Orange Police Department. Parents and children were able to learn important safety rules and improve their riding. A pop-up bike lane was set up on Woodland Avenue by the CSU for bike riding following skills instruction.
Class registration was almost at capacity for all six sessions as children were instructed by EZ Ride staff. Bike checks, helmet adjustments, rules of the road, and skill building filled each session.
By all accounts the event was a success.
West Orange parent Ryan Stanley said, "Our kids loved it. They learned a lot. They learned about hand signals and how to properly fit and wear a bike helmet. Their favorite part was getting to ride around the neighborhood with a police escort."
"it was great to see the West Orange police there, making connections with the kids and teaching them how to be safe on the roads," added parent Kitty Schweyer.
EZ Ride is providing the West Orange community with an opportunity to take a survey that can help to inform continued traffic and bicycle safety. Take the survey in English or Spanish. Those completing the survey will be entered into a raffle for a $100 gift card.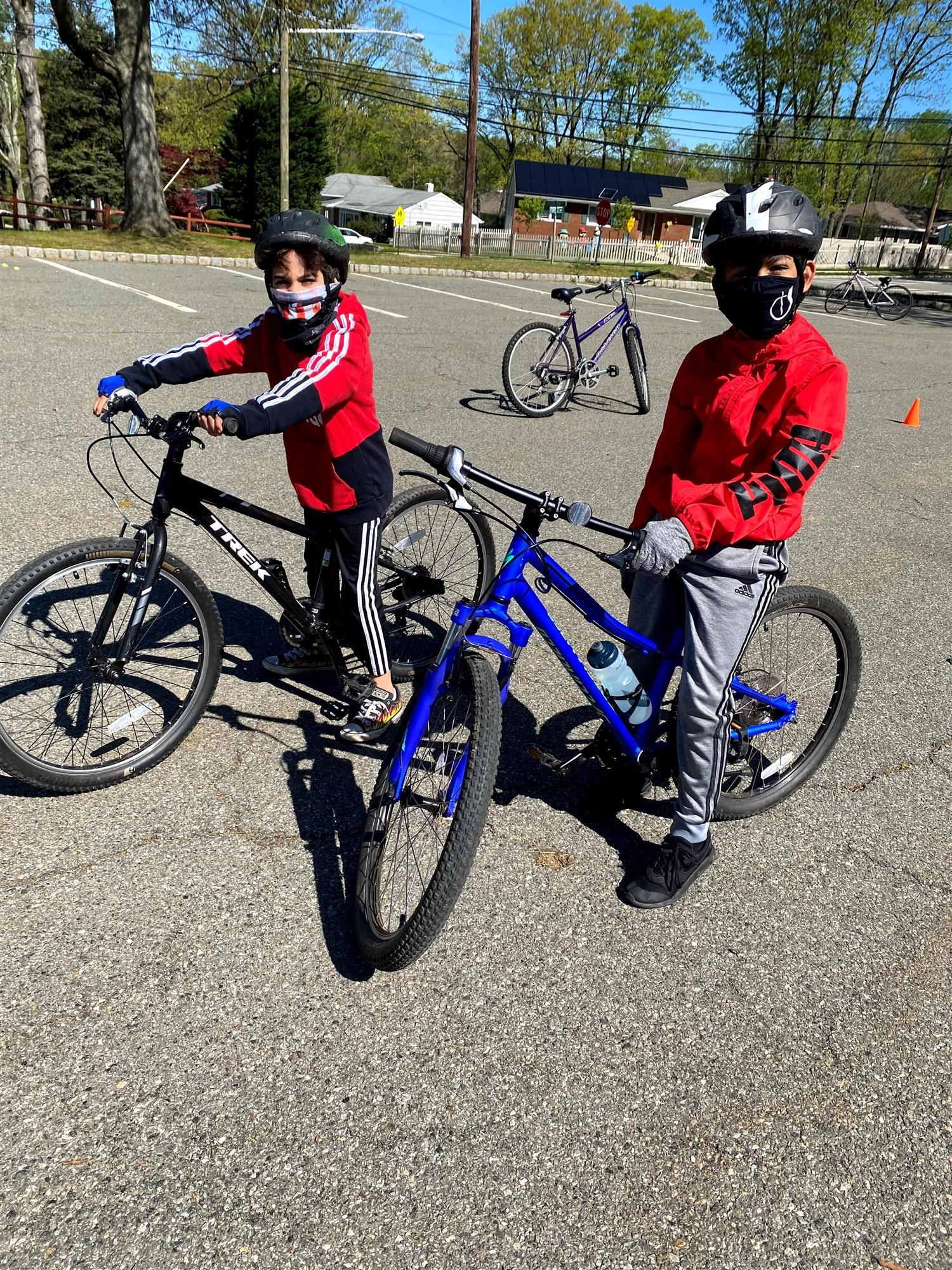 Bike Skills participants.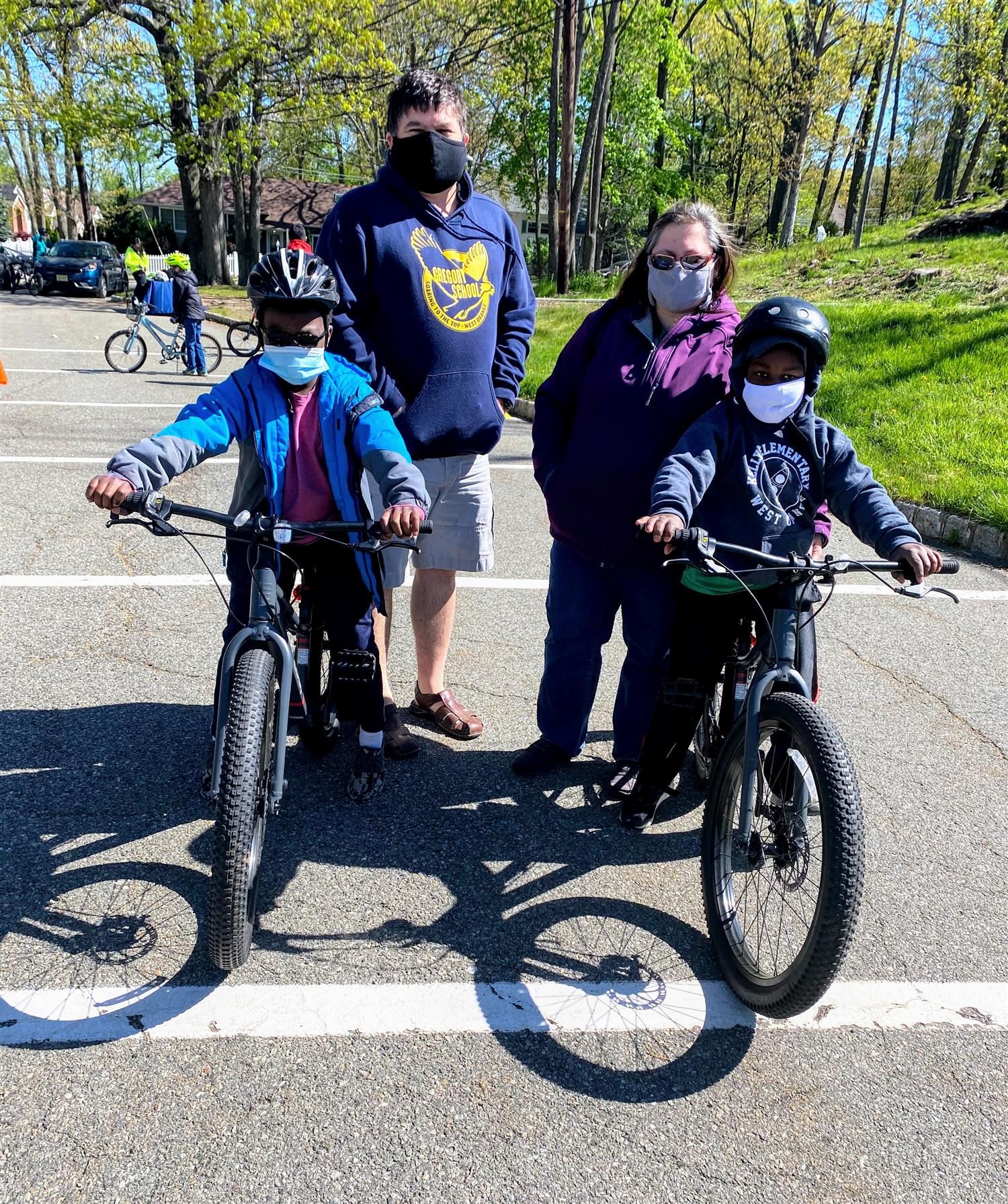 Ryan Stanley, Kitty Schweyer, and sons Troy and Nicholas attend the Bike Skills course.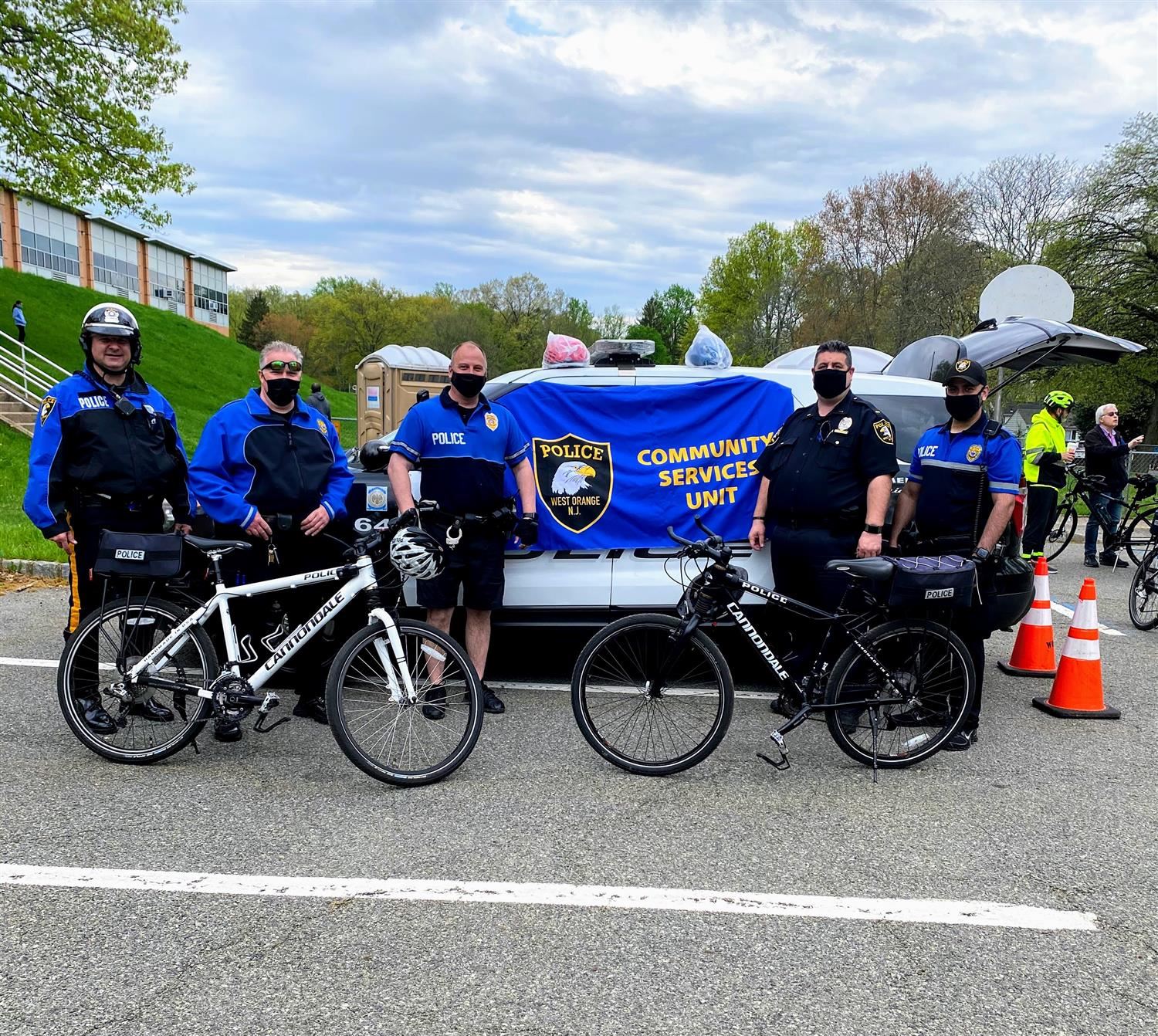 WOPD Officer Scott Smarsh, Sgt. Brad Squires, Officer Brett Wagner, Lt. Patrick Carosia, and Officer Jason Padilla.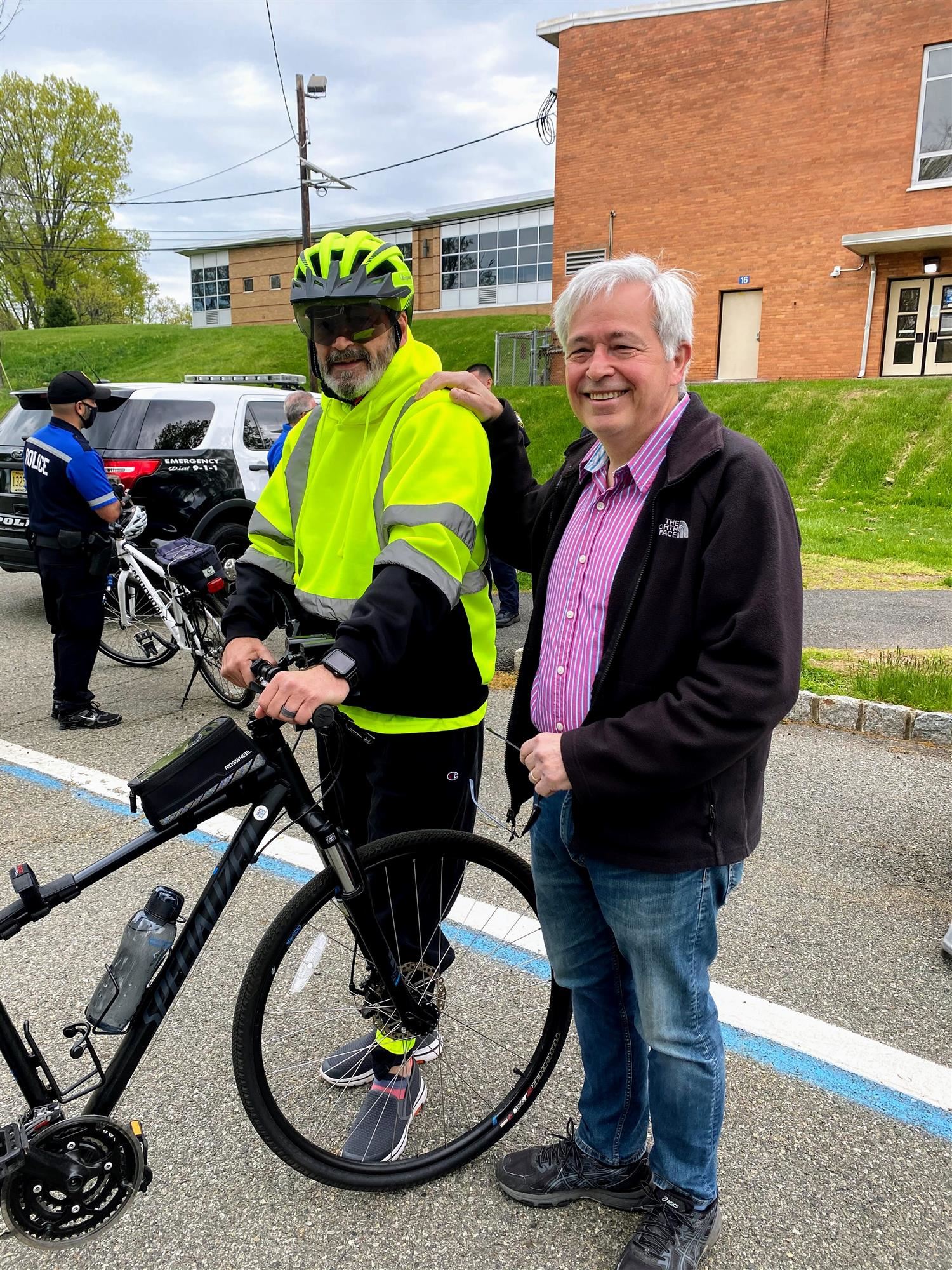 Traffic Safety expert Andy Anderson and Jerry Guarino of the WO Pedestrian Safety Board.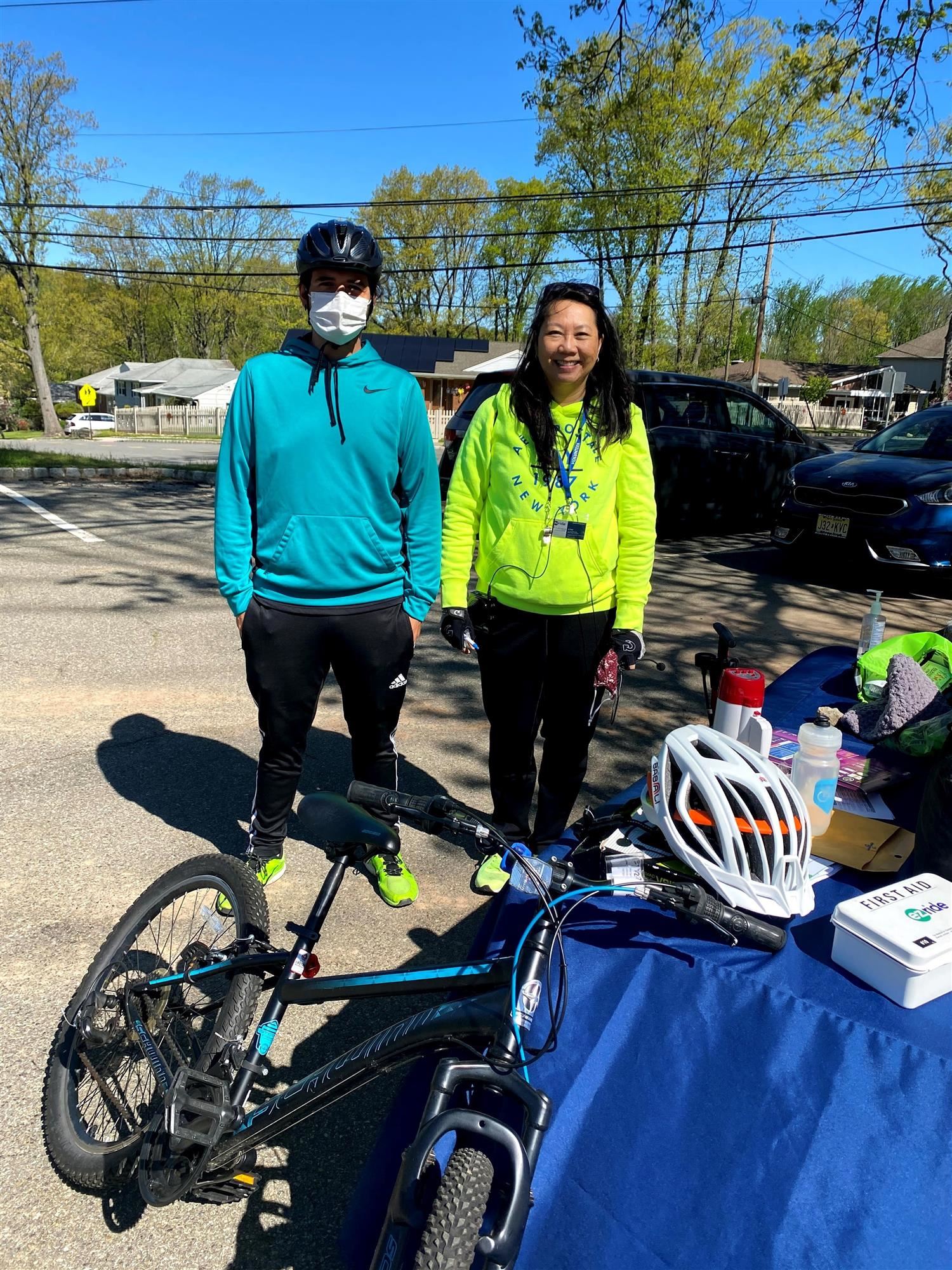 Lisa Lee - EZ Ride.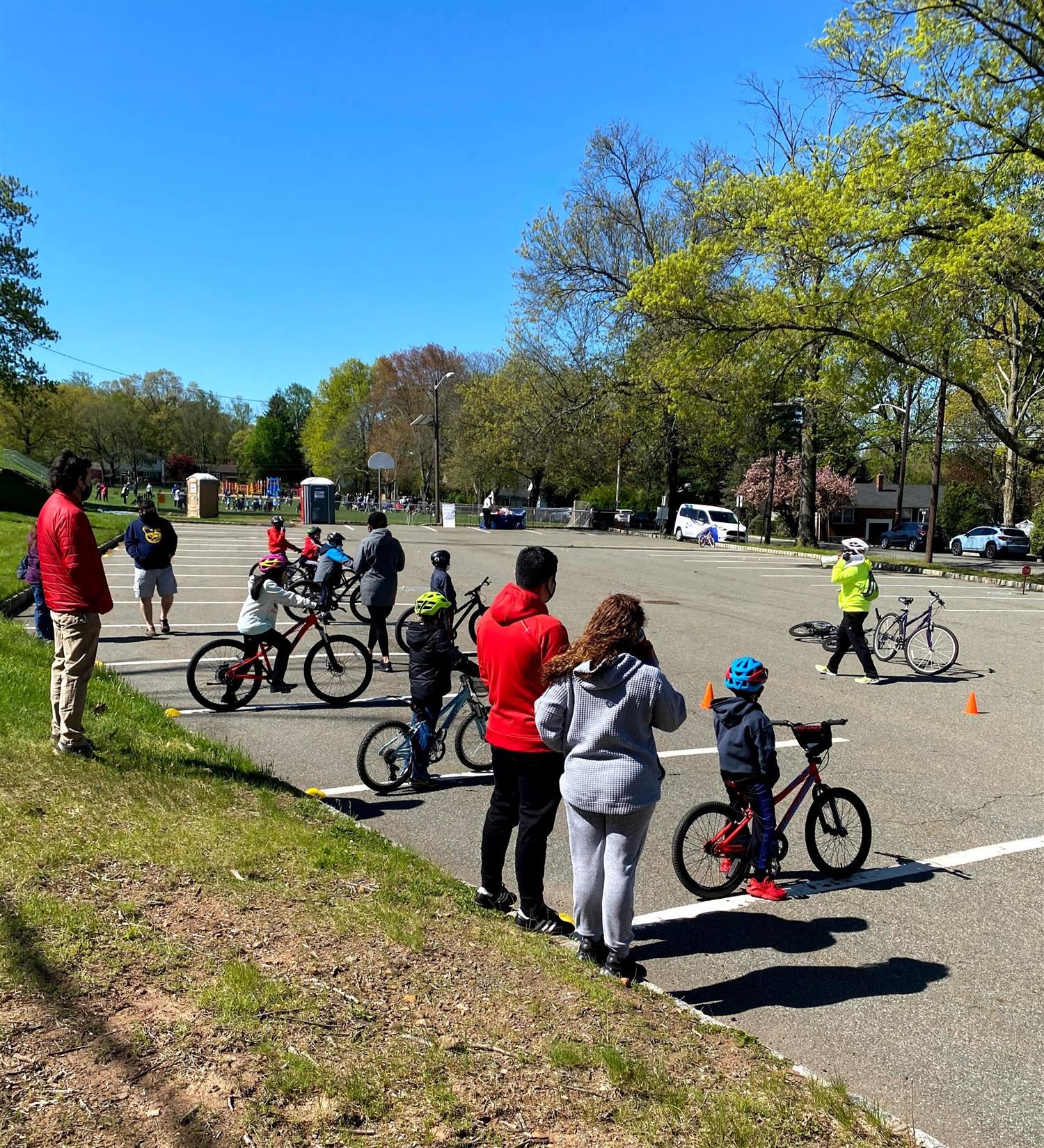 Cynthia Cumming
May 2, 2021