Return to Headlines
West Orange Class of 2010 Alums Produce, Score New Indie Film "Inbetween Girl"
WEST ORANGE, NJ – West Orange High School Class of 2010 alums and long-time friends Matt Stryker and Andrew Zhang have produced and scored "Inbetween Girl," a new independent film written and directed by Mei Makino. The film will make its debut at the SXSW2021 Film Festival on March 18, 4 pm Central time.
Stryker met Makino at the University of Texas in Austin where he studied filmmaking.
"We've been friends since our first year at UT," began Stryker, "and it's a relationship that's held since school. In 2017 Mei formed a writer's group with some friends and was working on the first draft of "Inbetween Girl." She invited me to her first full reading of it sometime early that year and when it was done I told her I'd like to help her make it. That whole writer's group eventually transformed into the producing team. Four years later, here we are!" he explained.
The official synopsis of the film reads: "Teen artist Angie Chen does NOT like Liam—she just likes getting rides home from him after soccer practice. Okay, so he has great eyebrows, but he's with Sheryl, the Instagram princess of their Episcopalian private school. After Angie is blindsided by her parents' sudden divorce, Liam serves as a welcome distraction. However, when that distraction comes knocking on her window in the middle of the night, a secret hookup will set Angie on a journey of sexual awakenings, racial insecurities, and artistic expression as she comes to discover what she wants—and who she wants to be."
"If you want a simple log line, this is also what we've been giving," noted Stryker, "Teen artist Angie Chen turns to secret hookups with the heartthrob of her private school after her parents' sudden divorce."
After working with on a shoestring budget, including room rentals at the Austin Public Library, they began to put together the Proof of Concept materials. They met Emma Galbraith and William Magnuson, who became the film leads. The team raised a good portion of the budget in a successful crowdfunding campaign on Seed & Spark, found private investors and even created a mentorship program with a Fiscal Sponsor in exchange for giving a few young film students some feature film set experience.
"I'll say it's absolutely the hardest I've ever worked on a project and I take real pride in how much we built out of very modest resources," added Stryker.
"I'm enormously happy with the finished result. Beyond my personal pride in how we pulled it together, I genuinely think it stands alone as a good film outside of that context."
Zhang's involvement in the film began in late December 2019 when Stryker was home visiting family and friends.
"We were catching up and he mentioned this project, and that they were looking for someone to write original music for it. I sent some demos and the team thought it was a good fit. It's been a little less than a year since I formally started working on it," he remarked.
Zhang, an accomplished musician who graduated from William Paterson University with a degree in Jazz Studies and Music Education, explained his process for scoring "Inbetween Girl:"
"First, I had to get really familiar with the film, and examine each cue to understand the feeling, the pace, and the role of music to that cue. I met with the director a few times to talk through the film to really get a sense of what they were going for with each scene. A film score is secondary to the picture/dialogue. It needs to serve the story and not get in the way. It can really bring a scene to life, or it can ruin the whole thing. I try to start with a simple idea, some kind of motif, a rhythm, a melody, a chord progression, and then build it from there."
"I'm ecstatic about this project," Zhang added.
"It's actually the first time I ever created any music for a picture, so I'm grateful for the opportunity and for the trust that Matt and the team had in me. I think the final result will blow people away."
Stryker praised Zhang's work, saying "Andrew did our fantastic original score. He worked with us for a year and got a number of his people in Jersey City involved. They also recorded it in their new studio "frend of a frend." He killed it. I genuinely listen to a number of tracks he composed for us just because I love them so much. Super proud of him, hope people hit him up for more after this."
Still living in Austin, Stryker has worked as a successful wedding photographer and freelancer on Indie movie sets. He's Assistant-Directed a number of features and edits shorts, promotional pieces, and features. His last big project was an indie Thanksgiving horror feature called "Derelicts" by his friend and fellow New Jerseyan Brett Glassberg. Stryker served as Editor, AD, and a Co-Producer and it became available on most VOD services last year, including Youtube.
Zhang currently teaches piano privately, writes music, and serves as Music Director at Holy Trinity Episcopal Church in West Orange. He lives in Jersey City.
"I'm just really grateful to have had the opportunities in life to be able to pursue music as a path," concluded Zhang.
"Nobody does anything on their own, and if it weren't for my parents, my teachers, and the privileges they afforded me, I wouldn't be here today."
Stryker concluded the interview by recognizing several West Orange teachers.
"I wanted to thank: Bill Bradley, Marty Kale, Nick Marmo, my very patient mother Tynia Thomassie, the TV36 program, Bill Ehrlich, Victor Alcindor, and Kit Kim. There's honestly too many to count but I got so much encouragement and mentorship at West Orange High School and I'm definitely the beneficiary of their time and energy. Also, if we're being nostalgic, shout out to Mrs. Nunes who let a 14 year old take up an entire English class to show his VHS Jurassic Park parody. That was my first movie."
To register for the SXSW2021 Film Festival, go here.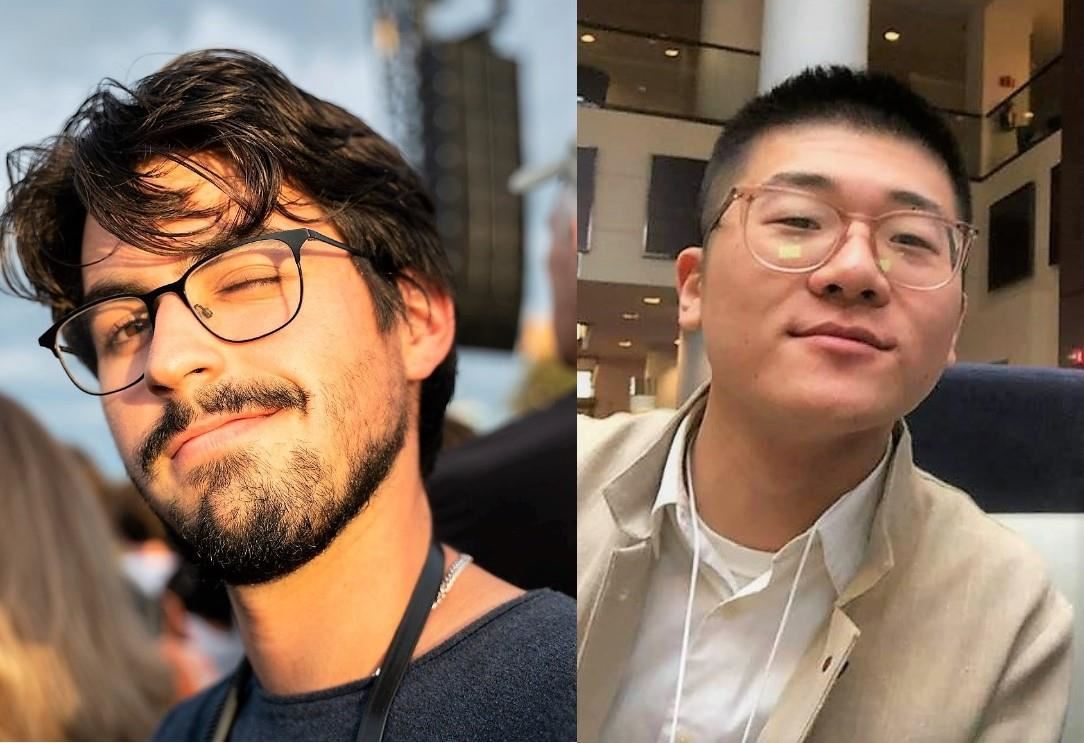 Matt Stryker and Andrew Zhang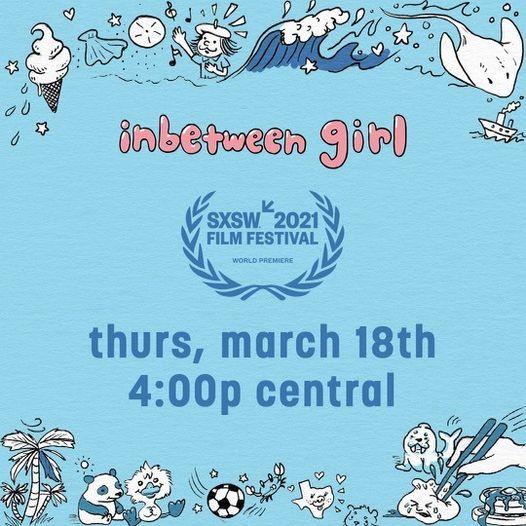 Cynthia Cumming
March 12, 2021