Return to Headlines
Fourth Annual African American Read-In Educates, Entertains
WEST ORANGE, NJ - In In conjunction with Black History Month and the national NCTE African American Read-In campaign, over 450 students and staff at West Orange High School came together in the virtual library media center on Feb. 17 and 18 to amplify black voices.
The national Read-In was established in 1990 by the Black Caucus of the National Council of Teachers of English to make literacy a significant part of Black History Month. Celebrating diversity and promoting literacy, the students read, recited, performed works by Black authors, poets, playwrights, and musicians at the fourth annual WOHS LMC event.
Participants in each block listened to their peers read both classic and modern pieces inclduing Langston Hughes, Maya Angelou, Amanda Gordon, Phyllis Wheatley, Trevor Noah, and Jason Reynolds. Audience members were treated to individual musical performances by students and staff, videos of the WOHS Glee Choir and Concert Choir, and original student works as well.
Library Media Specialists Beverly Tindall (who created the event) and Julie Matz organized the virtual Zoom program, which was well received by students and staff.
One student stated, "I really loved the open mic concept and that there was no pressure to have to share something. However, when something was shared, it always got such a warm and positive response from the audience."
WOHS Senior, Louie Mignone shared, "The read-in today was very engaging. The poetic nature of the event, as well as the talent of the presenters made it a thought-provoking experience."
Tonio Favetta, AP Literature and Creative Writing teacher, noted, "These are challenging times, but the African-American Read-In gives us all a chance, in the words of Dr. King, 'to hew out of the mountain of despair a stone of hope.' Thank you for your hard work organizing the event. It was inspiring."
Additionally, Favetta performed his rendition of gospel blues singer Blind Willie Johnson's "Soul of a Man" for captivated spectators.
Despite the pandemic, each session of the of the event had its own personality and share of insight.
"We look forward to hosting the fifth annual read-in, and continuing to celebrate literacy of all cultures, back in the WOHS Library Media Center soon," noted Tindall.
More information about the national African American Read-In can be found HERE.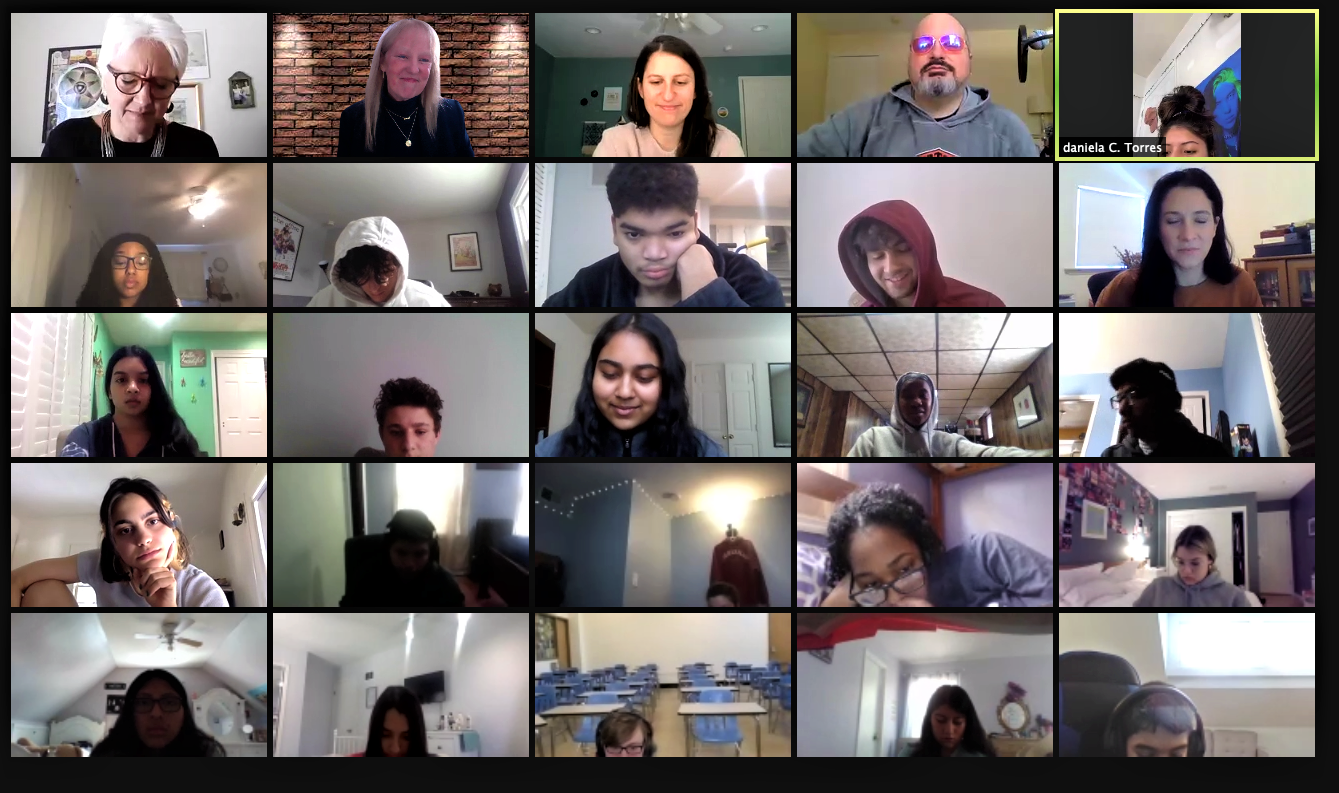 Cynthia Cumming
March 11, 2021