Return to Headlines
Meet Melinda Huerta, Newest Member of the West Orange Board of Education
WEST ORANGE, NJ - Lifelong West Orange resident Melinda Huerta was sworn in as the newest West Orange Board of Education member during the annual reorganization meeting on Jan. 7. She brings to the board a youthful enthusiasm and commitment to building the West Orange community.
Huerta attended Washington Elementary and Edison Middle School, graduating from Edison as the last class before it became Edison Central Sixth.
As a 2009 graduate of West Orange High School, Huerta ran cross country track under the direction of beloved Coach Joe Suriano. Following graduation, she attended Essex County College and studied Business Administration.
Melinda and her husband Kenneth Lee, better known as "Shihan" or "Master," own Way of the Tiger Martial Arts Academy on Main Street in West Orange.
"His actual title is "Hanshi" which means "Grand Master" in Japanese," she said.
"I decided to run for the board of education because I felt that I could bring a different perspective to the table and to encourage others to be actively involved and engaged with the board of education," Huerta recounted.
"As a School board member I hope to build trust between the community, the board of education and the administration. I would also like to address the underlying issues of the "achievement gap" and work better with the talented community members in town," she explained.
"At Way of the Tiger we are constantly working with the community and community members in and outside of West Orange," Huerta went on to say.
"I am always happy to be involved in town events and support local businesses. I was the Spanish Liason on the PTA at Washington Elementary and I am currently the treasurer on the West Orange Council of PTA's. I am the administrator of West Orange en Español which is a Facebook group I created to keep our Spanish speaking community members abreast on the latest town, school, library, and local information," she concluded.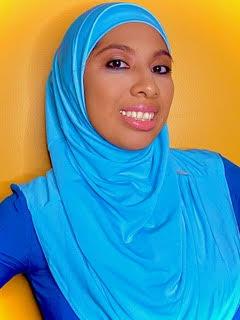 Cynthia Cumming
Jan. 11, 2020