Return to Headlines
West Orange High School Cross Country Celebrates Stellar Season
WEST ORANGE, NJ - The West Orange High School Cross Country Track team ended their season and the year on a high note as athletes received awards and accolades from Head Coach Jason Lamont Jackson, Asst. Coach Miriam Kargbo Jackson, and enthusiastic Booster Club parents.
The WOHS Girls Cross Country Team led by Senior Leila Garraud captured the Super Essex Conference Championship Liberty Division. Finishing the regular season with nine wins and one loss (to Nutley). The girls came back to the championships and claimed the crown, defeating runner-up Nutley.

Leila Garraud took first in the individual championship, followed by Sana'a Smith, Jennifer Alfaro-Rivera,
Delaney Kerr, Vanessa Frederic, Santija Moul and Taylor Frederic.

The Boys Cross Country Team finished fifth at the SEC Championships. Led by senior Mali Coleman, the boys battled some tough teams as Montclair claimed the crown.The senior-heavy team consisted of Coleman, Alex Aromin-Gabbay, Senay Dani, Sebastian DiSimone, Scott Moul, Langston
Siguenza and Rayon Donaldson.
Track and Field senior committed to Johnson C. Smith University, North Carolina.
Here are the Liberty Division teams.
GIRLS CROSS COUNTRY – SEC LIBERTY DIVISION
| | |
| --- | --- |
| Leila Garraud – Senior | 1st Team |
| Sana'a Smith – Sophomore | 1st Team |
| Jennifer AlfaraRivera – Senior | 1st Team |
| Delaney Kerr – Sophomore | 2nd Team |
| Santija Moul – Junior | 2nd Team |
| Vanessa Frederic – Junior | 2nd Team |
BOYS CROSS COUNTRY
| | |
| --- | --- |
| Mali Coleman – Senior | 1st Team |
| Alex Aromin-Gabbay - Senior | 1st Team |
See more photos here. All photos courtesy of Booster parent Chris Onjian.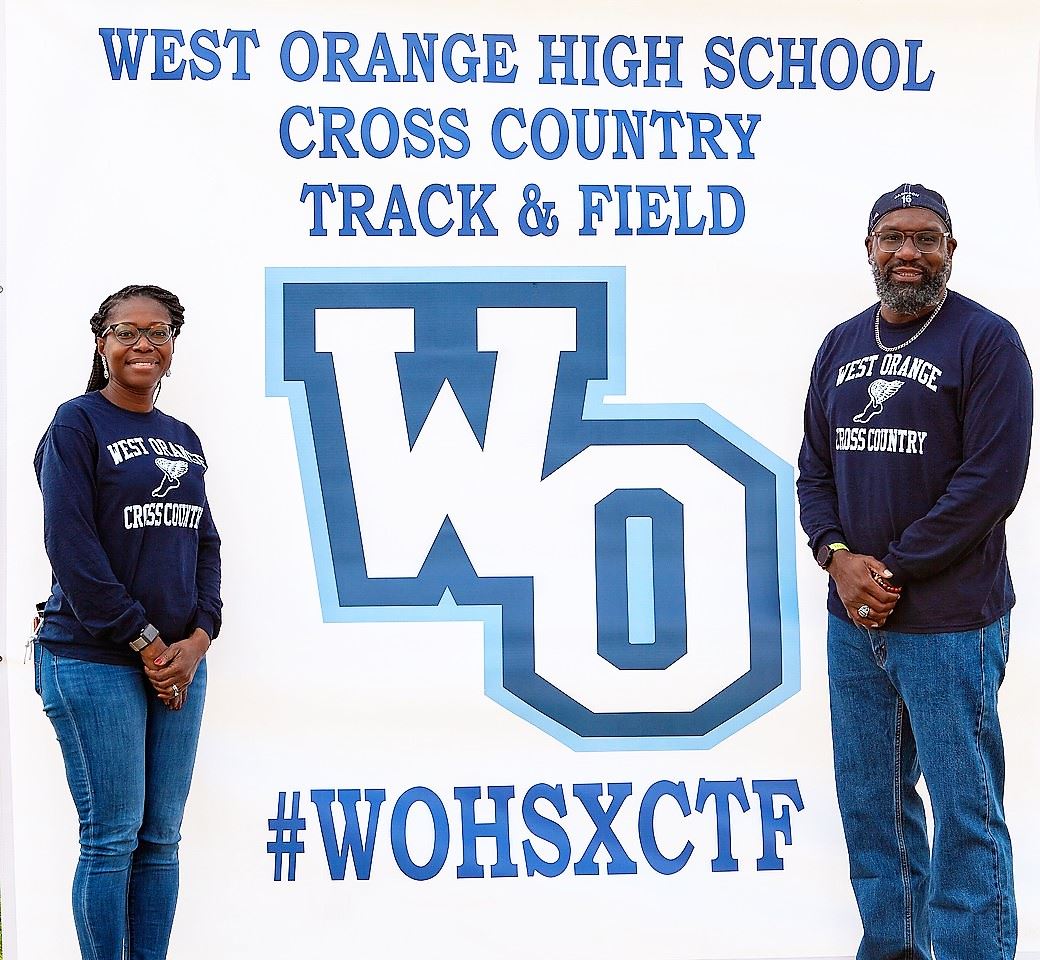 Miriam Kargbo Jackson and Jason Lamont Jackson.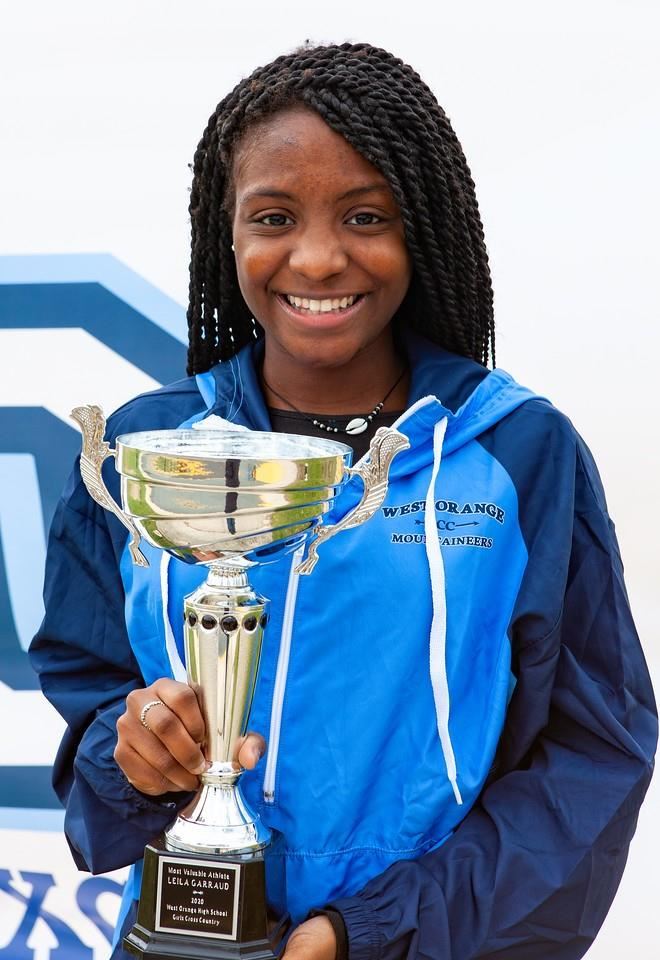 Leila Garraud.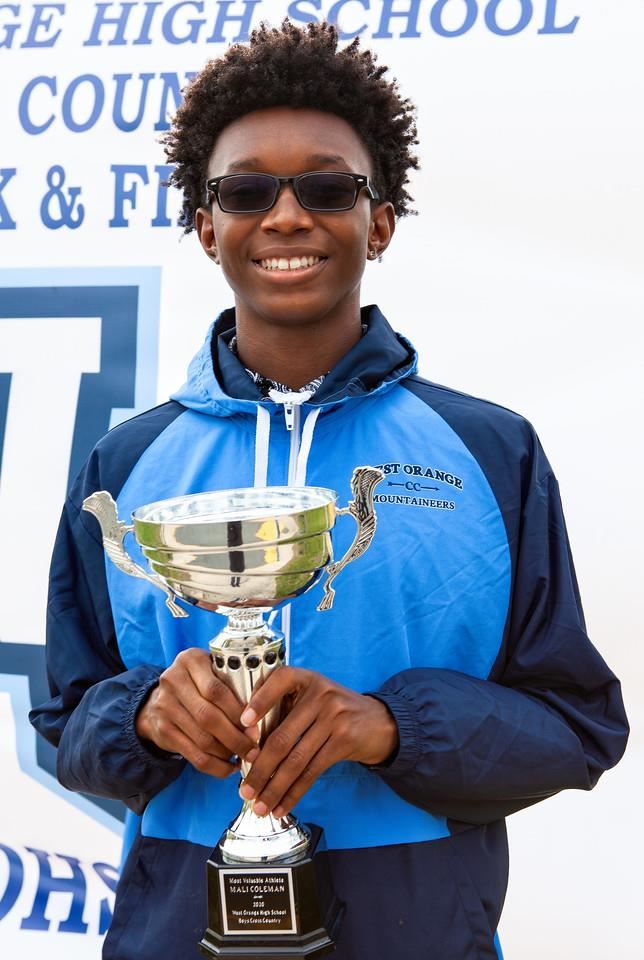 Mali Coleman.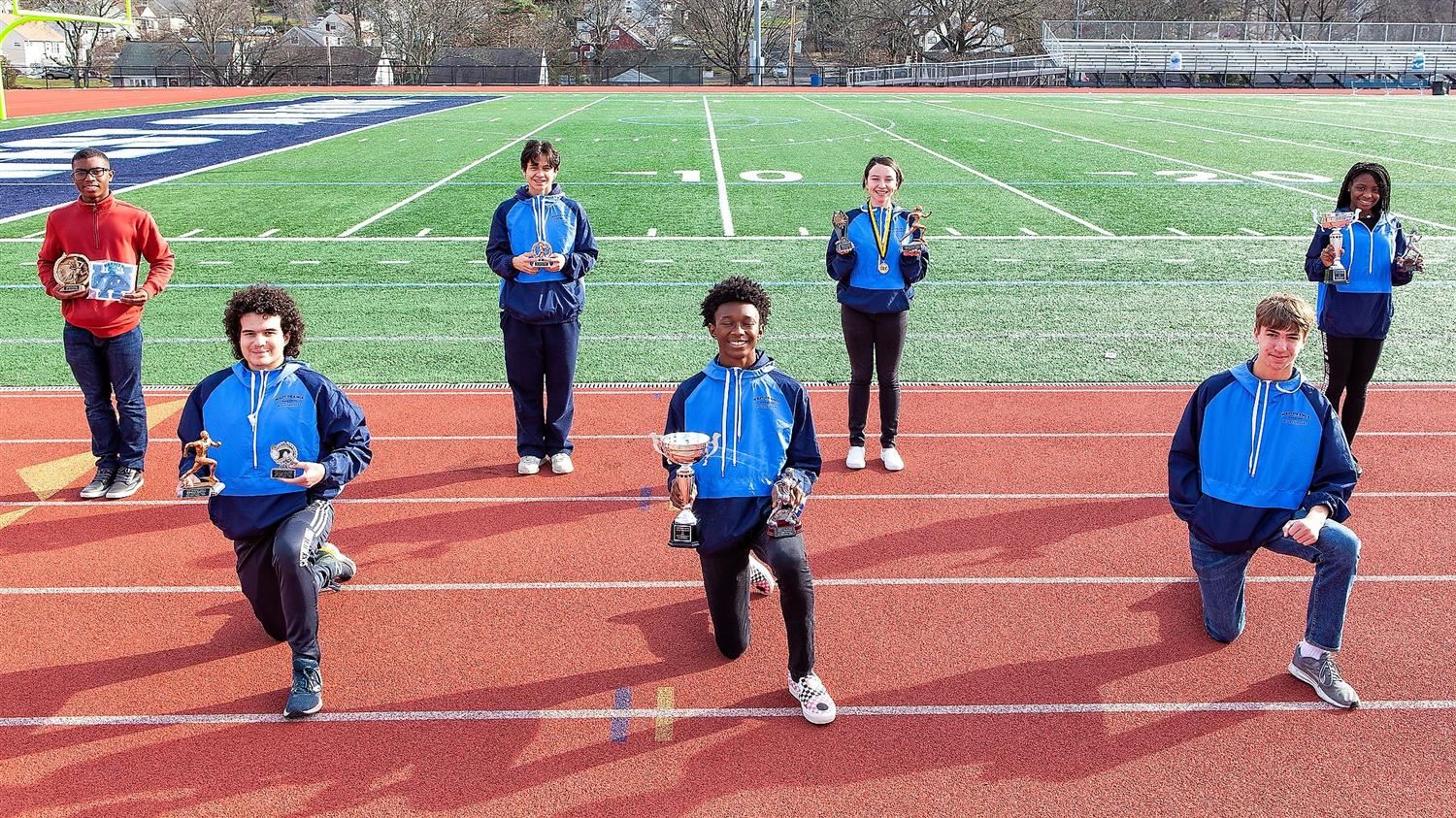 Cross Country Team Members
Cynthia Cumming
Jan. 2, 2021