Return to Headlines
Annual "Taste of the World" Raises Over $25,000 for Scholarships, Humanitarian Efforts
WEST ORANGE, NJ – The annual West Orange Rotary's "Taste of the World," held at Mayfair Farms on Feb. 24, raised over $25,000 for scholarships and will benefit local and international organizations and charities.
Administrators, Board members, faculty, and staff from the West Orange School District, local dignitaries and elected officials, and members of the local and business community showed up in force to support the event and enjoy an extravagant evening of food and beverage tasting.
Megan Brill, Director of the Downtown West Orange Alliance, chaired this year's event along with a team of dedicated Rotarians that included Michael Karu, Cynthia Hadley-Bailey, and Joseph Vena.
"Our whole club worked together to make this year's Taste of the World a success. We had many new restaurants and beverage vendors and attendees seemed the enjoy the offerings very much."
"Taste of the World is a great example of the Rotary slogan 'Service above Self,'" continued Brill.
"Our Rotary members volunteered hundreds of hours to make this event a great success. Add to that the selfless participation and donations from our vendors and sponsors, and the commitment to our community will help to raise money to provide scholarships for graduating high school seniors, fund international health initiatives, and benefit local organizations."
Over 40 vendors participated in this year's event and over 450 people attended to sample main courses, appetizers, breads, condiments, and desserts. Cuisines represented included Italian, Mediterranean, Japanese, Indian, Mexican, French, fusion, Chinese, and American. Asian, Italian, American, Mediterranean, dessert, juice, and alcohol specialties. Specialty juices, cigars, and alcoholic beverages like wine, beer, cider, vodka, gin, tequila, and whiskey.
For the first time, a tricky tray was on-site featuring 60 baskets and the annual Silent Auction offered 35 memorabilia, sports, and vacation packages. A 50-50 was also held.
This year's vendor list was an exciting compendium of new and local businesses, popular chains, and unique eateries, including, Ah Pizz, Aldez Tequila, Bella Italia, Benji's Tex-Mex Grill, Bill and Harry's Chinese, Bond's Tavern, Bonefish Grill, Bottle Hill Tavern, Cambria Hotel, CSW Catering, Frutta Bowls, Grill 350, Harper's Café, How Delish Vegan Bakery, Ios Naturals, Jimenez Tobacco, La Celeste, La Famiglia, Maschio's Caterers, Lily Tea Company, Mayfair Farms, McLoone's Boathouse, Mesob Ethiopian, Oak Barrel Pub, Organic Vintages, Papillon 25, Patsy's Seafood & Pizza House, Philly Pretzel Factory, Romilly Cidre, Sandwiches Unlimited, Save the Crumbs Bakery, Spice Key Spiced Whiskey, Sunrise Shoprite Liquors, Supreme Bakery, Tito's Vodka, Total Wine, Tropical Smoothie Café, Turano's Pizza Kitchen, and Warwick Valley Winery.
Music by the Howling Poets was lively and fun. "Hopefully they will become a mainstay of the event," said Brill. "They were fabulous."
This year's sponsors included Levine, Jacobs & Company, Regal Bank, Christos Alevras of State Farm Insurance, Arkitecture Plus, Glen Rock Savings Bank, O'Hara Electric, Advantage Pest Control, Beacon Wealth Management, Brach Eichler, Cass Realtors, Columbia Bank, Community Chiropractic, The Hearing Group, KB Electric, Llewellyn Dental, Mayfair Farms, McManimon Scotland & Baumann, and Prospect Ridge Veterinary Hospital.
For more information, please visit WestOrangeNJRotary.org.
See all the photos from Taste of the World here.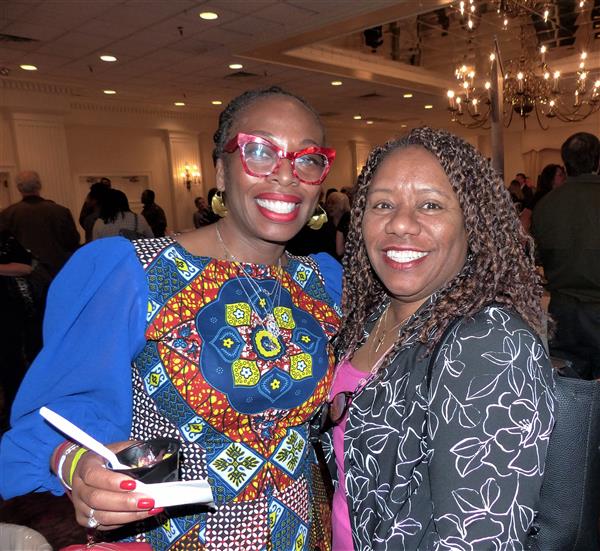 Redwood Asst. Principal Kimya Jackson and Kim Fields-Murphy.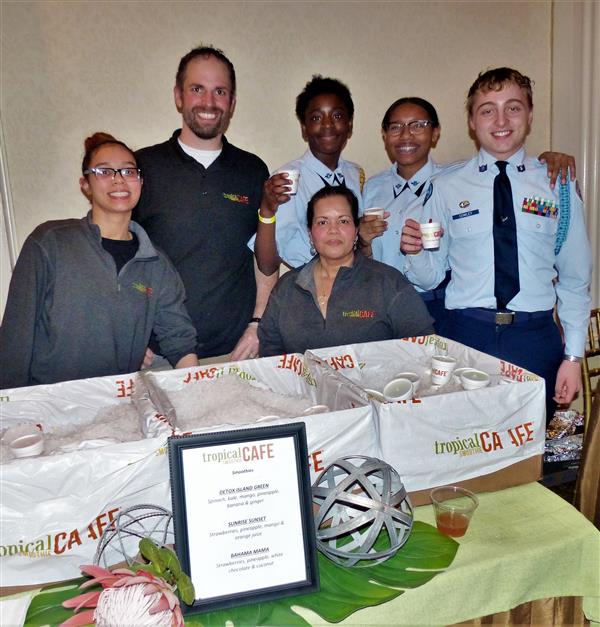 WOHS AFJROTC volunteers and Tropical Smoothies Cafe.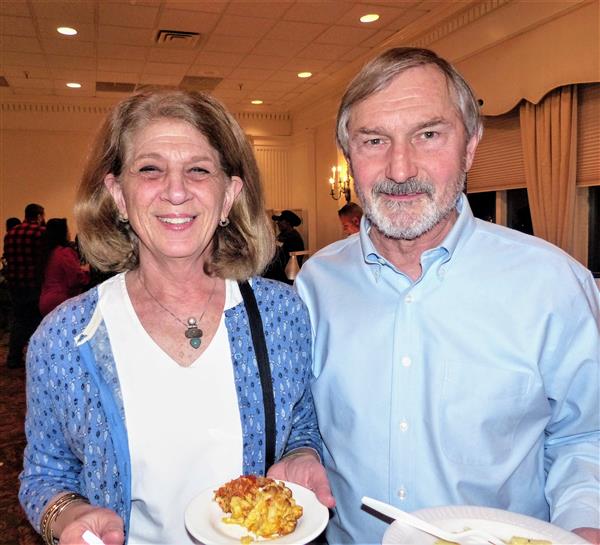 Councilwoman Sue McCartney and Joe McCartney.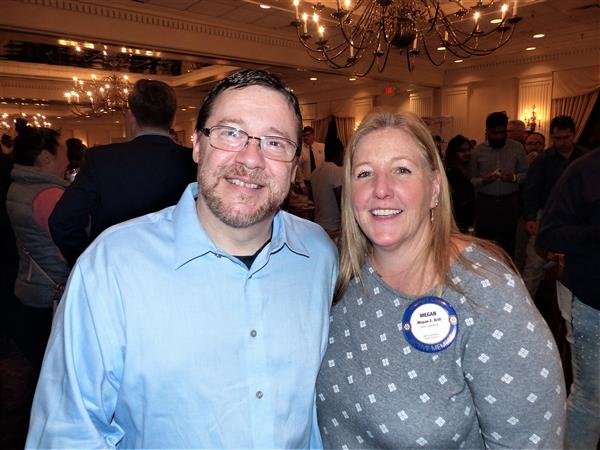 Sean McCauley and Megan Brill of DWOA.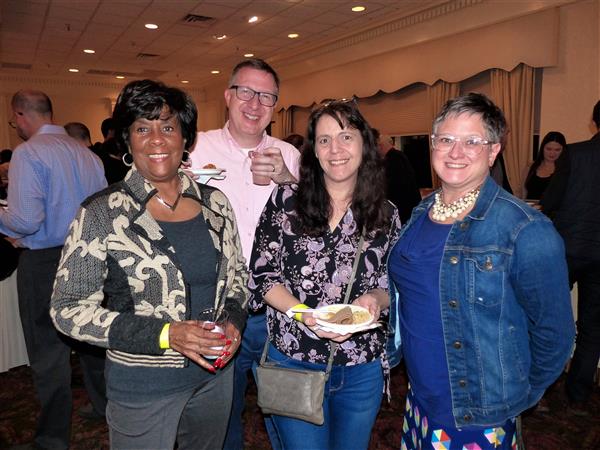 BOE VP Terry Trigg-Scales, Mike and Susan Danemiller, BOE member Jenn Tunnicliffe.
Cynthia Cumming
Feb. 29, 2020