Return to Headlines
West Orange High School Technology and Engineering Supervisor Ryan Del Guercio to Receive New Jersey Clean Communities Education Award
WEST ORANGE, NJ – West Orange High School Technology and Engineering Supervisor Ryan Del Guercio will receive a New Jersey Clean Communities Education Award at the prestigious fourteenth Annual NJCC Awards Dinner to be held at the Pleasantdale Chateau on May 25.
Del Guercio will received the Education for his innovative "Liter of Light" curriculum that teaches students about solar power, light-emitting diodes, photovoltaic cells, and circuit fabrication. Students then learn how to build low-cost lighting utilizing these technologies. The unit culminated with students designing and constructing solar street lights last year and solar lanterns this year.
"About three years ago we shifted our focus to further challenge students to develop solutions that exhibit sustainability," said Del Guercio.
"The Liter of Light program was a project I worked on with the West Orange Environmental Commission and teacher Anthony Prasa," he noted.
New Jersey Clean Communities is a statewide, comprehensive, litter-abatement program created by the passage of the Clean Communities Act in 1986. The Act provides a funding source for the program by placing a tax on fifteen categories of businesses that may produce litter-generating products. They seek to acknowledge unique and innovative environmental initiatives and were excited to hear about Del Guercio's curriculum.
Del Guercio has worked in the West Orange Public Schools for 15 years, 10 as a teacher, five as a Dean, and three as a Supervisor. He holds a Master's Degree in Technology Education and Bachelor's Degree in Sociology from West Virginia University as well as a Masters in Educational Leadership from New Jersey City University.
"We are extremely excited to have Ryan's "Liter of Light" curriculum recognized by New Jersey Clean Communities," said West Orange High School Principal Hayden Moore.
"It is our goal at West Orange High School to provide students with real-life experiences that they can utilize to impact the world around them, and we are looking forward to even more inventive technology and engineering curriculum that will provide state-of-the-art opportunities thanks to the talent of Ryan and his team," he concluded.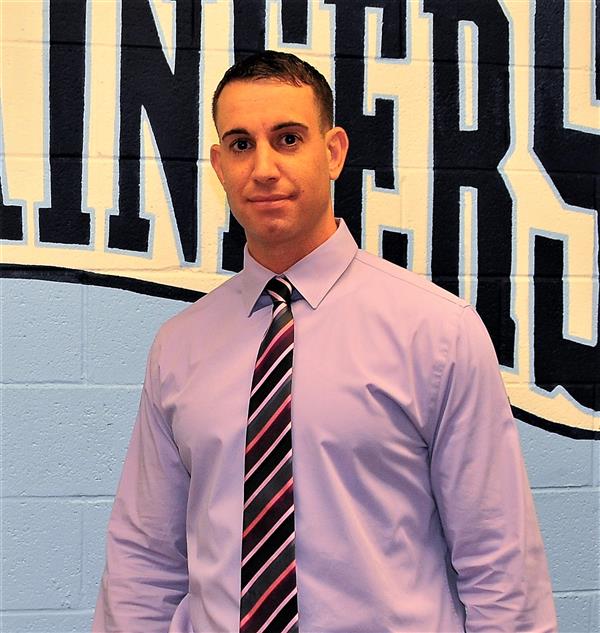 Ryan Del Guercio, Supervisor of Technology and Engineering at WOHS.