Return to Headlines
West Orange High School AP Art Students' Work on Display at West Orange Arts Council
WEST ORANGE, NJ - Through an exciting partnership with the Visual and Performing Arts Program at West Orange High School, the West Orange Arts Council's latest show features rising stars of our vastly talented young arts community. The exhibit runs from now through through April 23, 2017 at the West Orange Arts Center, 551 Valley Road. Gallery hours are Saturdays and Sundays from Noon-4 p.m.
AP Art teacher Heather Young helped students prepare for their showings.
"The students were so excited to share their artwork with so many family members and friends, noted Young, "and their personal styles stood out in their art pieces and really reflected their inner thoughts and personalities."
For the seniors in the AP program acceptances from prestigious colleges and universities have been rolling in, showing not only the academic strength of West Orange High School, but also the strength of its Art programs. Although acceptance into multiple schools, some of their college acceptances to-date are as follows.
Mariel Go - Carnegie Mellon, UCLA (Mariel is also the Class Salutatorian of the WOHS Class of 2017)
Victoria Sullivan - FIT, Savannah College of Art and Design
Gabe Andrade - Rhode Island School of Design, University of Virginia
Santi Butler - Parsons School of Design, Pratt Institute
Julian Lloyd - University of the Arts, School of Visual Arts
Aira Dolfo - Rutgers University, Parsons School of Design
Elika Burton - junior
"This new collaboration with the West Orange Arts Council has provided our AP Studio Art students with a wonderful opportunity to be recognized within the community," said Lou Quagliato, Supervisor of Fine Arts.
"The gallery showing has enabled them to be part of a real-life experience as artists. I am thankful that West Orange has always been and continues to be committed to the arts, and I commend The West Orange Arts Council and their leadership who continue to be advocates for the arts and our students," he stated.
Full resolution photos
here
.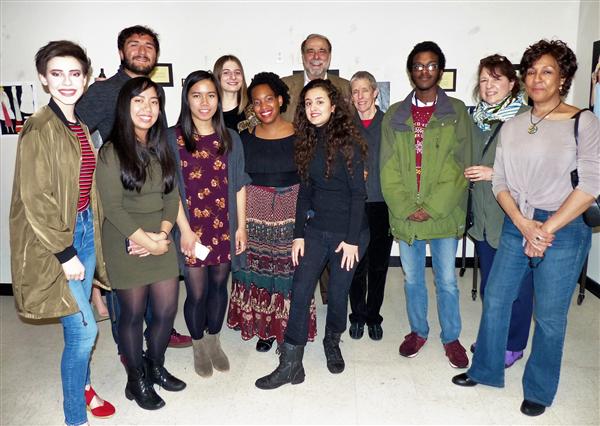 WOHS Art students with WOAC members Frank Nicoletti, Lisa Suss, Amelia Panico and Carol Black Lemon,
WOHS Art teachers
Nicole Krulik, Heather Young, Diane LaPenta, and April Clark.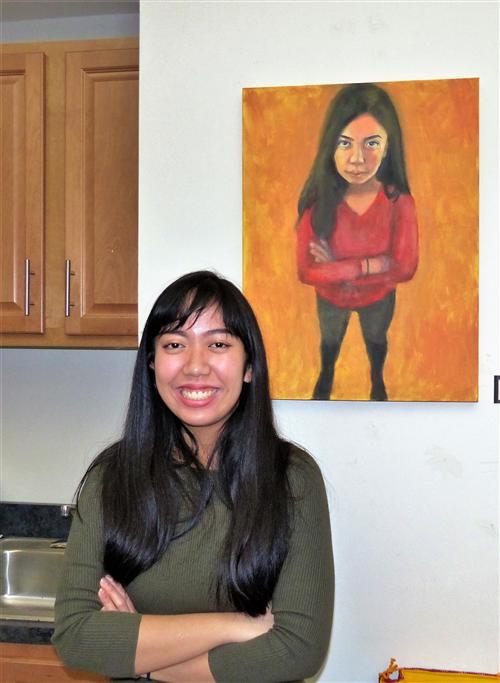 Mariel Go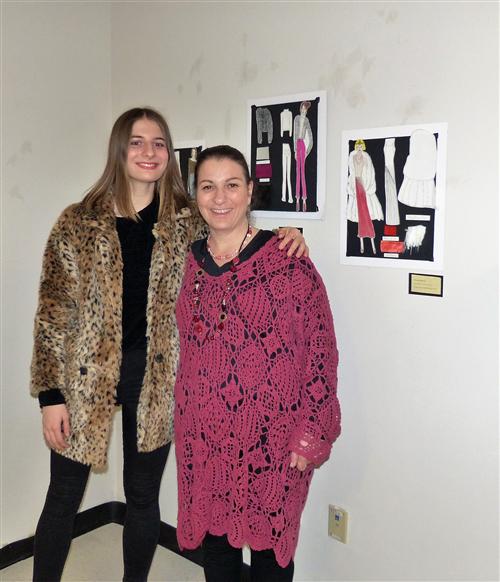 Victoria Sullivan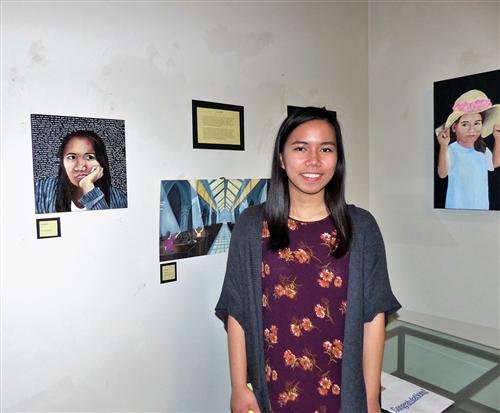 Aira Dolfo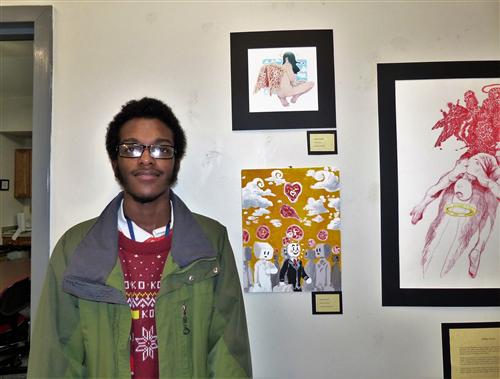 Julian Llloyd
Elika Burton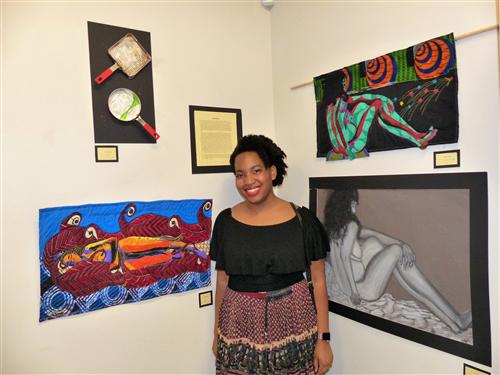 Santi Butler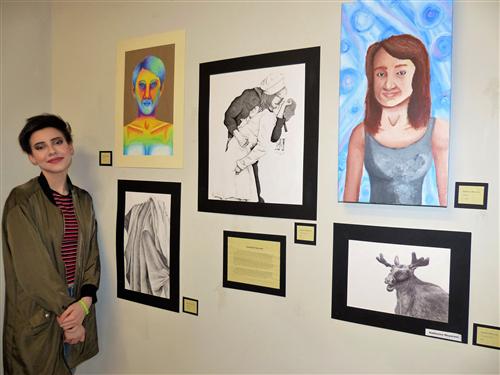 Kate Meyerson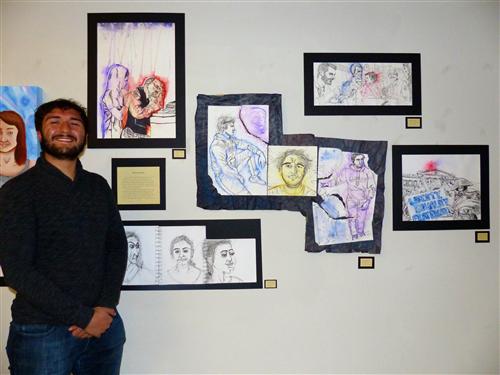 Gabe Andrade