Return to Headlines
Edison Middle School Students Receive Visit from Division I Athletes
WEST ORANGE, NJ – Thanks to the West Orange School District's participation in the NFL's Fuel Up to Play 60 program, students at Edison Middle School enjoyed a visit from Seton Hall University Division I athletes on April 20.
The American Dairy Association sponsored the event to enhance nutrition and physical fitness messaging at EMS through SHU's Wellness Corps, a partnership between the ADA and the university's athletic department.
The athletes underscored the importance of healthy habits as they shared about their commitment to health, peak performance, and community service.
The primary goal of this partnership is to promote healthy food choices and increased physical activity – both proven to have a positive effect on learning.
Visiting SHU athletes were:
Samantha Dyer, Freshman, Women's Cross Country

Jesse Southard, Sophomore, Men's Cross Country

Amanda Ferrara, Freshman, Women's Cross Country

Baylee Allender, Sophomore, Softball

William Smith, Junior, Men's Swimming

Courtney Regan, Senior, Women's Swimming

Janae Barracato, Freshman, Softball
The Seton Hall athletes spoke first to the students about what sport they play at the university and how they value good nutrition, exercise, and the need for proper rest.
Physical Education teachers Bryan Azzato and Jamie Galioto led the EMS students and athletes in the West Orange School District's 10 Minutes of Fitness and a fun, competitive health and skill related fitness cup stacking game. The athletes participated alongside the students throughout the entire 55-minute lesson.
Robert Sasso, Director of Leadership and Development at SHU, commented along with SHU athletes that they were impressed with the physical education program in West Orange and its focus on health and skill-related fitness components.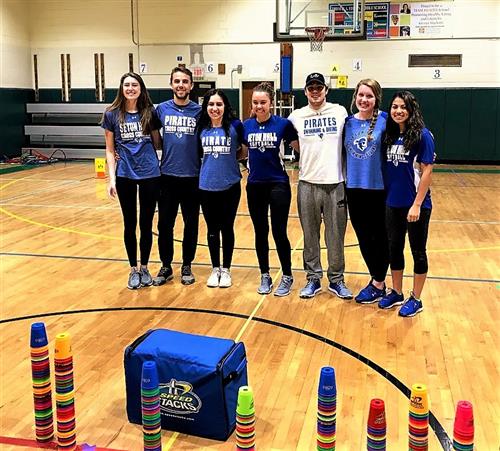 SHU Division I athletes.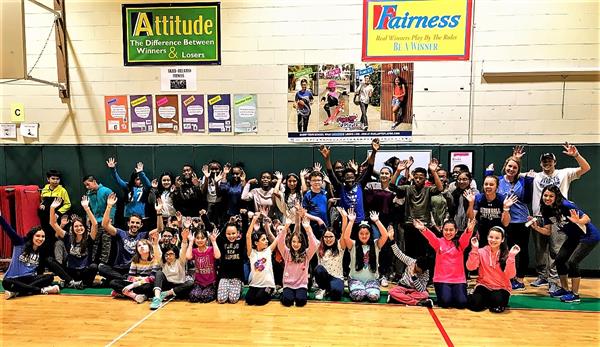 Students and athletes.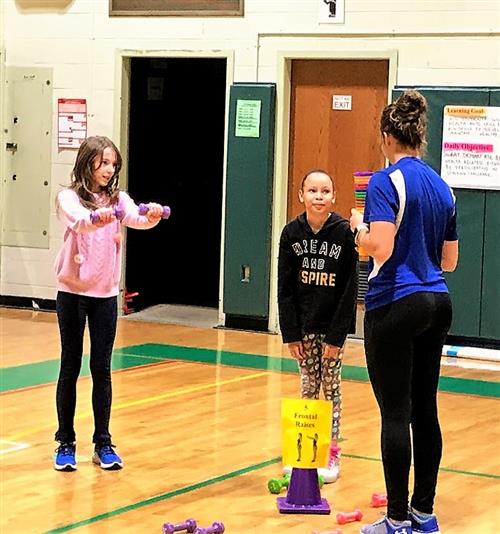 Fitness training.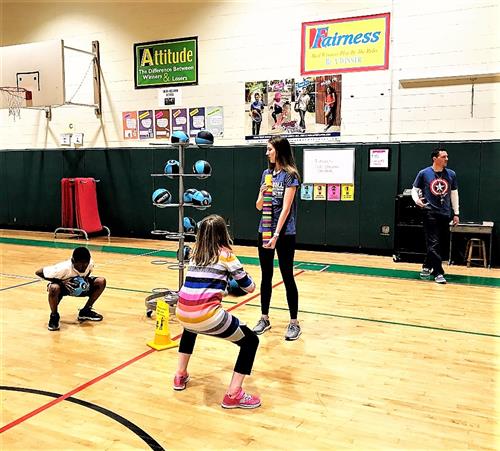 Exercise with athletes.
Cynthia Cumming
April 27, 2018