Return to Headlines
West Orange School District Receives $13,101 Grant from "Fuel Up to Play 60"
WEST ORANGE, NJ – West Orange public school students in grades K-9 will soon begin on a new fitness initiative, "In Class Physical Activity Breaks," thanks to a $13,101 grant from the national "Fuel Up to Play 60" program initiative of t the National Football League.
It was at the camp that Supervisor of Health and Physical Education Kevin Alvine and Sodexo Food Service Manager Josh Kreutz realized the potential to apply for the grant. Originally Alvine and Kreutz originally planned to apply for a grant for the middle schools only, but with the support of Aisha King from the American Dairy Association, made the decision to apply for the in-class breaks grant for kindergarten through grade nine.
"That way, every school could be a recipient and the grant could help fund the new "10 minutes of Fitness" programs we're implementing," said Alvine.
"This is such an amazing program for the students to help promote a healthy lifestyle," enthused Kreutz.
"Kevin and I have been diligently working on this grant since May and it paid off! We look forward to seeing the students learn about healthy lifestyle choices," he stated.
On September 16, Alvine and Kreutz were notified of the $13,101 grant award. The grant will be split evenly between the district and food services, who will revamp the breakfast menu to include additional healthy choices and purchase equipment to make breakfast more accessible to all students. The physical education department will purchase equipment for the classroom fitness breaks. Each school will receive $650 to purchase the equipment.
Physical education instructors plan to purchase several types of equipment that be used in the classrooms:
- Agility ladders
- Abdominal wheels
- Push up training mats
- Medicine balls
- Power ropes
- Jump ropes
- Pro fitness bars
- Exercise Mats
The "10 Minutes of Fitness Program" will become part of district-wide classroom fitness breaks conducted by the physical education department that will get students energized and moving and stay focused on learning in the process. Research has shown that short bouts of physical activity can help with attention, memory, and cognition.
"We're really excited about this program," concluded Alvine, "because it continues to put our Physical Education Program in the forefront of local and state school districts."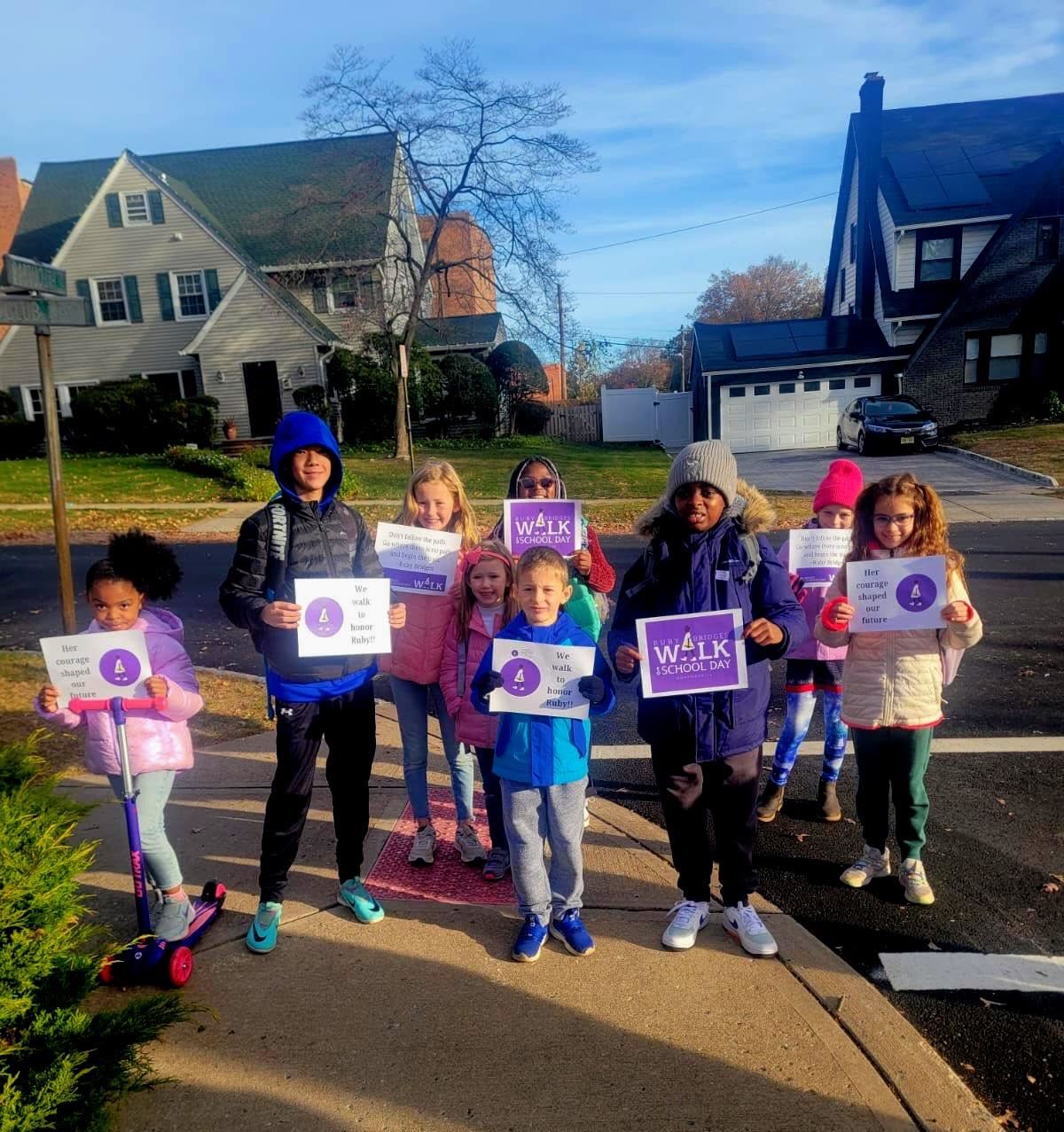 Mt. Pleasant Phys Ed teacher Jason Webber (left) and Phys Ed teacher Paul Kirsch (center) with Health/PE Supervisor Kevin Alvine, right,
with Mt. Pleasant students. (Photo by Buzz1441.)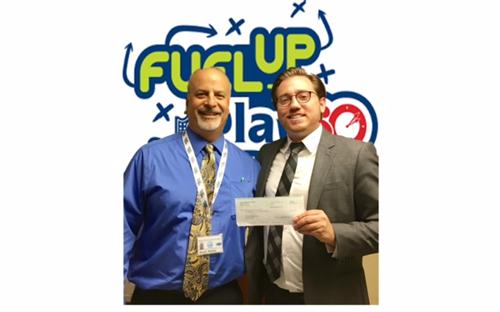 Health/PE Supervisor Kevin Alvine and Sodexo Food Services Manager Josh Kreutz receive the grant money.