Return to Headlines
Circle of Rainbow Sisters Seeking Spiritual and Wellness Connection (CORESWCC) to Recognize Principals Lionel Hush and Dr. Ronnie Estrict at Annual Ceremony Dec. 7
WEST ORANGE, NJ - West Orange Roosevelt Middle School Principal Lionel Hush and East Orange High School Principal Dr. Ronnie Estrict have been named the recipients of the Circle of Rainbow Sisters Seeking Spiritual and Wellness Connection (CORESWCC) 2019 Financial Literacy Advocacy Award for Teens.
Both principals will be recognized at the Fourth Annual CORESWCC Recognition and Appreciation Award Ceremony, to be held at the Venetian in Garfield, NJ, on Dec. 7.
A U.S. National Statistics Report indicates that "The total amount of outstanding student loans reached an all-time high in 2019 - $1.41 trillion, according to the credit reporting agency Experian. That's a percent increase from 2018 and a whopping 33 percent spike since 2014 when the total debt was $1.06 trillion. The average amount of student loan debt per borrower is $35.4K."
The goal of CORESSWC's Financial Literacy Program for Teens is to reduce the college debt ratio for participants in their three-tiered program. Partnering with NJ Public Schools helps to build a strong alliance in showing the importance of financial literacy, creating a well-rounded, well-informed teen.
Principal Hush was an advocate at RMS for Financial Literacy long before Acting Governor Sheila signed the legislation into law (A-1414) mandating the State Board of Education to include financial literacy instruction in the curriculum for sixth through eighth-grade students in public schools across the Garden State. Principal Hush had already partnered with CORESSWC's Organization and had introduced the programs into Roosevelt Middle school as early as January 2017, two years before the bill was signed into law in January 2019.
Hush's advocacy resulted in the success of the Financial Discipline Award (FDA) Grades 4-10 Program pilot over the past three years. Teens were rewarded cash towards opening or adding to their existing 529 College account for helping to save money for their household's electric, gas, water or food bills. The success of the program is a direct result of Principal Hush's school-wide outreach by encouraging and engaging his students and by inviting CORESSWC's team to regularly present at scheduled school assemblies.
Dr. Estrict is also a strong advocate of Financial Literacy for his college-bound students as well as students seeking traditional careers. He is eager to support this mandate and is working with CORESSWC to introduce their financial literacy program to help bridge the gap and accelerate the implementation of the programs into East Orange High School.

When Dr. Estrict learned of CORESSWC's Financial Readiness Academic Scholarship Award Program (FRASA) for high school juniors and seniors who have a GPA of B+ or better in Financial Literacy and B or better in math and language arts, he quickly adopted the benefits of the program for his students.
To join in the Recognition and Celebration visit, www.coresswc.com Events Page.
Contact: CORESSWC Communications, (973) 3703440, E-mail: correspondence@coresswc.org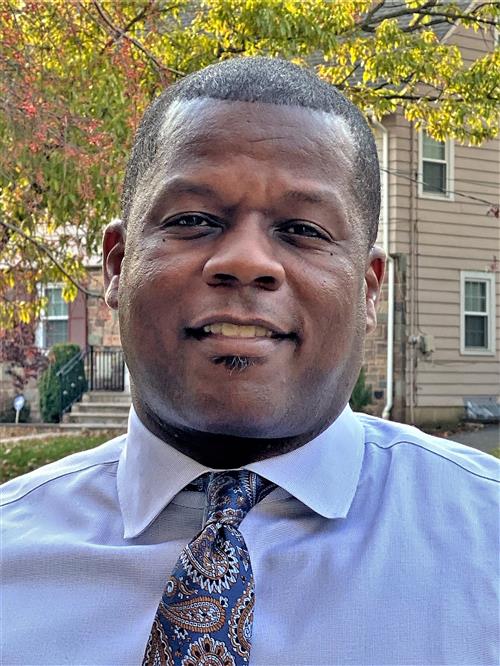 Roosevelt Middle School Principal Lionel Hush.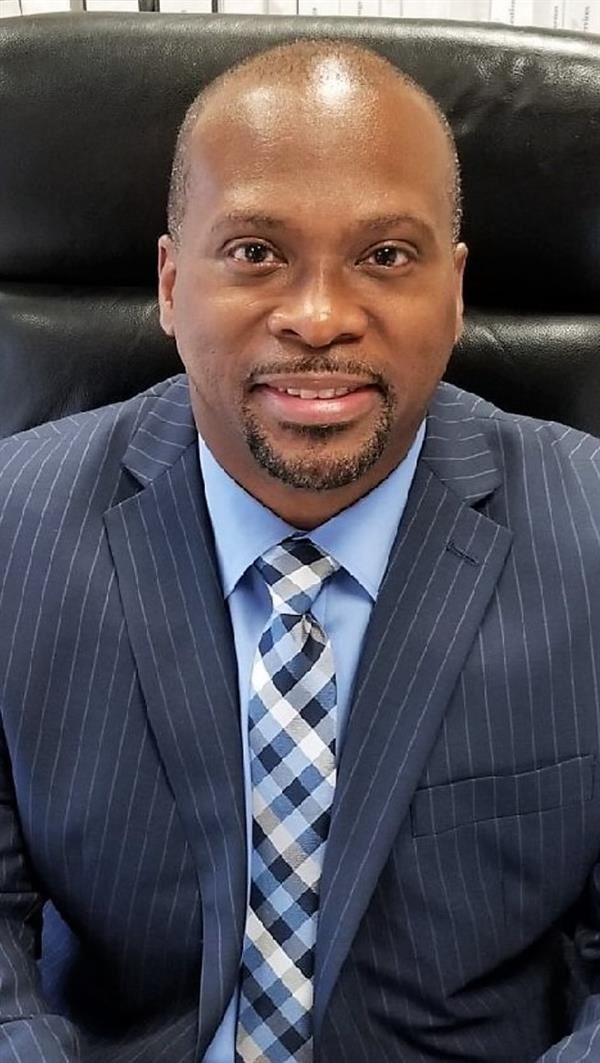 East Orange High School Principal Dr. Ronnie Estrict.