Return to Headlines
Second Annual "Rise Above" Anti-Bullying Tour Visits Roosevelt Middle School
WEST ORANGE, NJ - The second annual "Rise Above" tour stop at Roosevelt Middle School on Feb. 2 encouraged and educated students on anti-bullying.
The event was sponsored by the 828 Music Group formed to educate and encourage young teens to be strong against bullying and to help others who are being bullied to "rise above" it.
Kris, M. Rose, Bro4Rocks, and Robbie are four young musical acts who tour schools in the New York, New Jersey and Pennsylvania area to speak to youth about how they overcame bullying in their own lives and advice and what to do in case students are being bullied. They entertained Roosevelt students with their energy and talent while providing a positive message.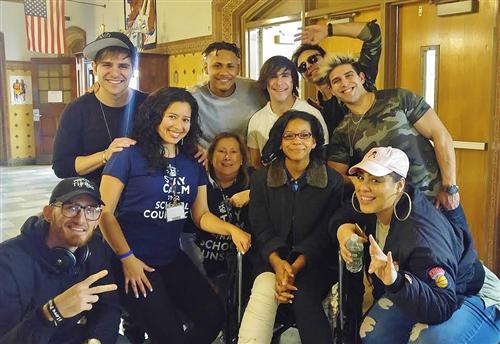 Rise Above Tour members.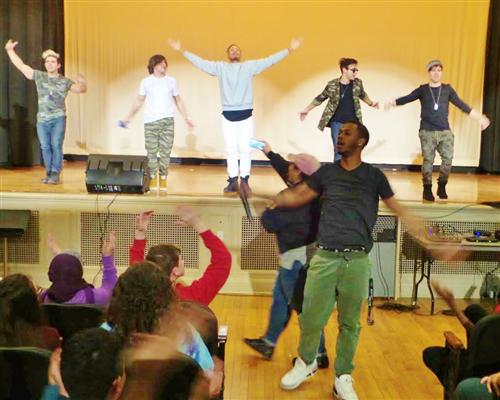 Engaged students enjoy the performances.