WEST ORANGE, NJ – All eleven schools in the West Orange School District once again answered the call to create Holiday Cards for the troops with a resounding "yes," as over 1,000 cards headed out this week to troops around the world.
"We Love Our Heroes," a local group comprised of friends and parishioners of Our Lady of the Blessed Sacrament Church in Roseland, again set out to ship cards and supplies to the troops. This year's packages are heading to Southeast Asia, Turkey, Japan, Bahrain, Fort Benning in Georgia, two Navy ships currently deployed and a few confidential addresses that cannot be disclosed. The recipients will be military from the Navy, Army and Marines.
The school district participated last year, and according to Suzanne Pennell, a West Orange resident and mother of Naval Academy midshipman Dylan Pennell (WOHS Class of 2014), "Feedback was one hundred percent grateful and positive…the troops were especially appreciative of the beautiful handmade cards made by our West Orange students as a personal touch means a lot to them."

Students had to opportunity to learn there are young men and women from their own community and cities and towns across our country who pledged an oath to defend and protect the United States of America in military service. With that service comes the possibility of long-term deployment, often in places that are unstable and dangerous.
A simple thank you, a small care package, a handwritten or drawn card means can mean a lot to the troops and helps to sustain them during long days and many months apart from family and friends. Students were excited to create the cards and thank those in military service, as reported by all the principals.
"As the mother of a son who will be deployed on a US Navy ship in less than two years, I cannot say enough how grateful military families are for packages and letters to our troops," noted Pennell.


"The response from our West Orange Public Schools has again been exceptional and overwhelming," Pennell went on to say.
"Huge thanks goes to Superintendent Jeff Rutzky for his incredible support, to our individual principals, teachers and staff for encouraging their students to participate and create and, most of all, to the awesome students of all our public schools for their willingness to share a little love and kindness with those serving our country," she stated.
In fact, cards were already delivered to Fort Benning, and Sgt. Kerry Wells sent this note: "Thank you guys so much from soldiers located at FT Benning, GA. During this specific time we would all love to be spending time with our families for the holiday season but are currently in training. Thank you for taking the time to think of us and know that this gesture will never be forgotten. Again, thank you so much from the bottom of our hearts."
Helping Hands Club at LMS.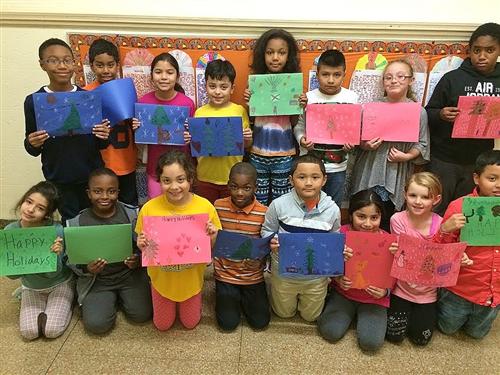 Washington School students.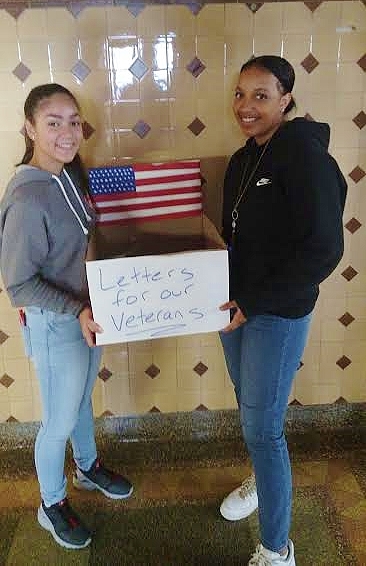 RMS.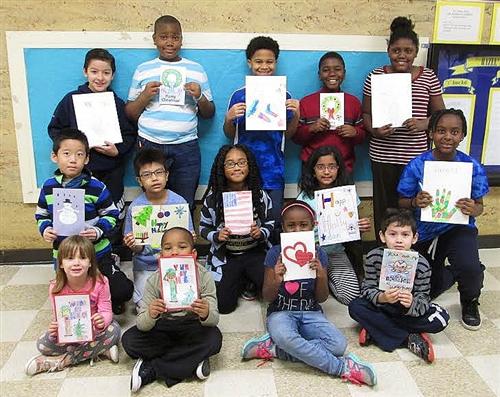 Hazel.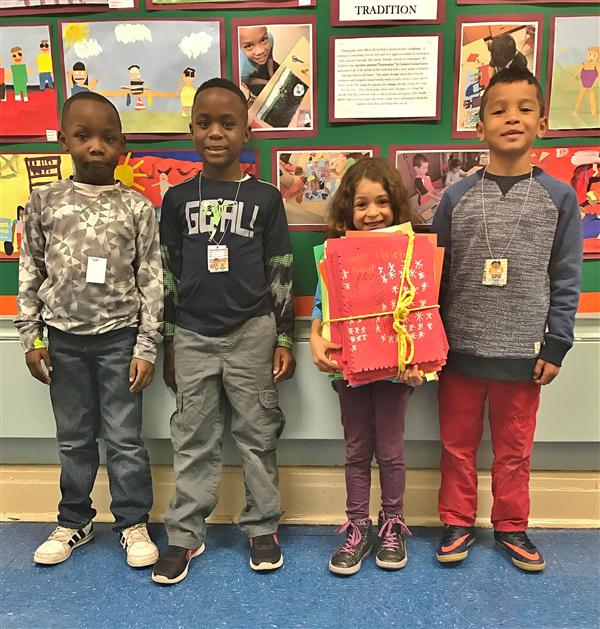 Gregory.
Pick up at WOHS Conforti office.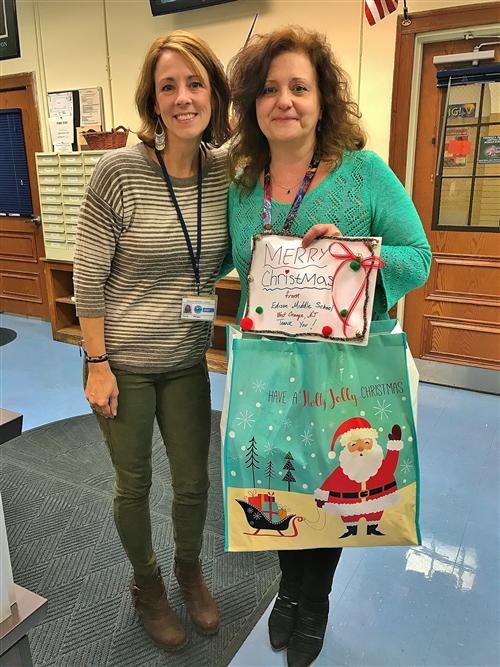 EMS Art Teachers Kerry Pfingst and Melanie Racanelli with cards.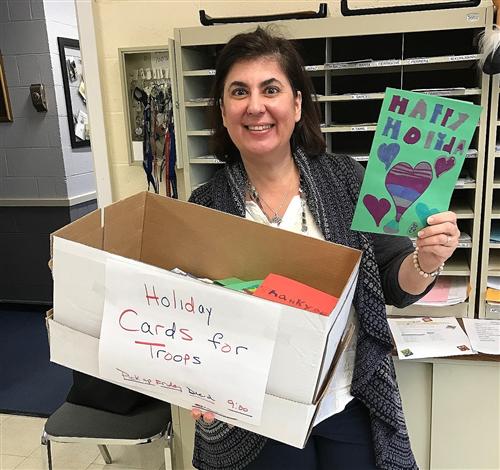 Mt. Pleasant Principal Julie DiGiacomo.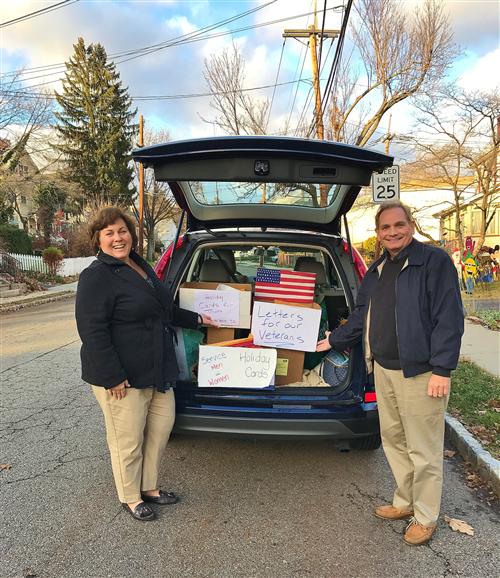 Suzanne and Don Pennell pick up the cards for shipping.