Return to Headlines
West Orange Teacher to Launch First Young Adult Novel "Falling From the Ground"
WEST ORANGE, NJ – West Orange teacher and resident Tonio Favetta will be launching his first-ever novel, "Falling From the Ground," on Amazon beginning Feb. 24. The novel is targeted for the Young Adult audience.
Favetta has been a teacher in the West Orange schools for 12 years, first as a beloved High Aptitude Placement (HAP) teacher at Edison Central Sixth from 2005-2014 and now as an English Language Arts teacher at West Orange High School (freshman and sophomore honors and regular English; creative writing and mythology). He also serves on the Curriculum Council and District Evaluation and Assessment Committee.
Favetta has lived with his wife Julie and daughters Anna and Rachel in West Orange for 17 years. Both girls attended St. Cloud, Edison and Roosevelt. Anna is a junior and Rachel is a freshman at the high school.
His first novel, "Falling from the Ground," was a labor of love spanning over eight summers, according to Favetta. The novel revolves around the mysteries surrounding a vacation visit to Cape November. The press blurb describes the book:
"It was supposed to be a fun, family vacation. Sun, sand, and surf at relaxing Cape November. That's how Alison's mom described it. But when they arrive, Alison, her brother Michael, and friend Olivia find the old tourist town is nothing like the carefree vacation paradise Mom remembers from her teenage years.
The bed and breakfast is rumored to be haunted, and the town is practically deserted--except for strange men in a white van who keep following them, rumors of a sea monster, and the mysterious girl who lives on the top floor of the mansion.
Before their bags are even unpacked, Alison, Michael, and Olivia are knee-deep in trouble. If they can't solve the mystery of Cape November, the world as we know it may just disappear forever."
Favetta was inspired by authors like H.P. Lovecraft, William Dick J.R.R. Tolkien, and George Martin.
"I called the book Falling From the Ground," noted Favetta. "I studied philosophy in college and my book asks a lot of questions about life...the characters come up against things like what they thought they knew gets turned upside down."
Favetta held polls at WOHS, Liberty and Roosevelt Middle Schools where students and staff voted on their favorite font design for the cover.
"Through the process I've learned so much about writing," said Favetta, "and I'm so grateful to my family, colleagues, and students for supporting me on this journey."
The book will be available on Amazon.com beginning Feb. 24 and paperback copies will be available by April.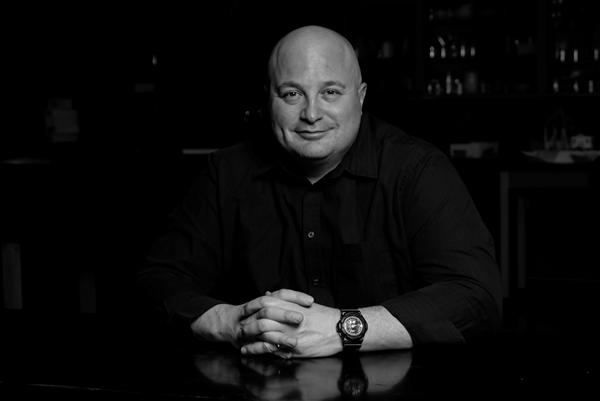 Author Tonio Favetta.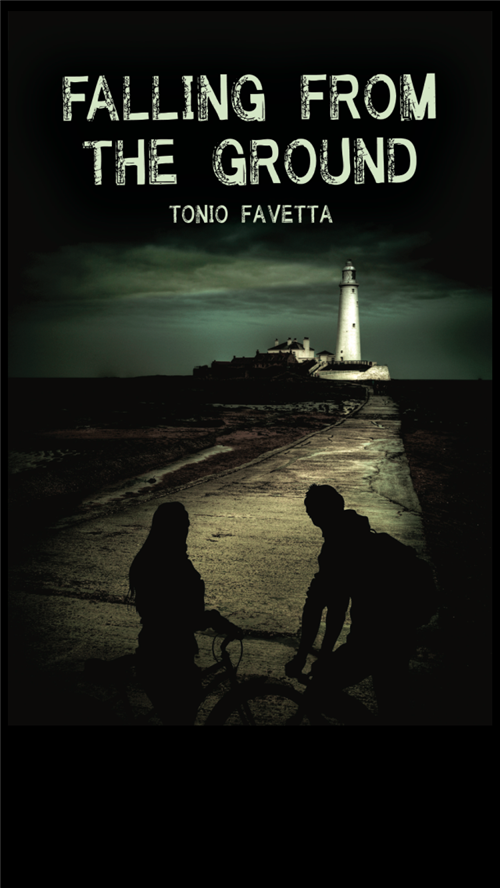 The cover of Favetta's book.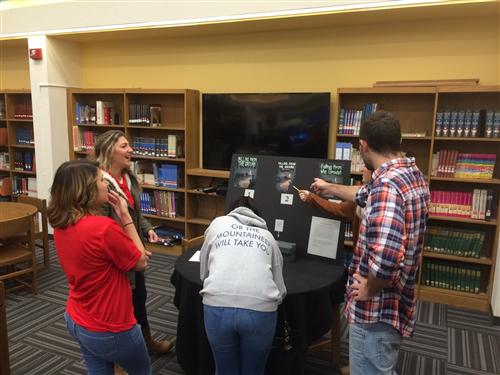 Students at WOHS help to choose the cover.