Return to Headlines
West Orange High School Students Awarded NJDOE Seal of Biliteracy
WEST ORANGE, NJ – 65 West Orange High School students have received the New Jersey Department of Education (NJDOE) Seal of Biliteracy, several receiving trilingual and quadrilingual proficiency.
"The Seal of Biliteracy is an award granted by a school, district, organization, or state in the United States of America, "In recognition of students who have studied and attained proficiency in two or more languages by high school graduation," according to the website.
To qualify, a student must be able to speak, read, listen, and write in two or more languages at a high level of proficiency. In order to be eligible for the Seal of Biliteracy, students needed to demonstrate a proficiency level of Intermediate Mid in a World Language and meet State high school graduation requirements in English as measured by State ELA assessments or its alternatives.
The students who received the Seal of Biliteracy from the NJDOE will receive a certificate signed by the governor as well as an insignia affixed to their transcript. This award generated a high level of student motivation in both the World Language and ESL departments to increase their proficiency levels and will serve them well in their future endeavors.
This year's students were recognized for proficiency in English, Spanish, French, Haitian Creole, Italian, Portugese, Chinese, Hebrew, Korean, and Polish.
In 2016, the State of New Jersey became the fifteenth state in the nation to implement a legislated statewide Seal of Biliteracy.
| | | | | | |
| --- | --- | --- | --- | --- | --- |
| First Name | Last Name | Language 1 | Language 2 | Language 3 | |
| Joaquin Rodrigo | Acuna | Spanish | Italian | | |
| Mariela | Alvarez | Spanish | | | |
| Isabella | Angeles | Spanish | | | |
| Chrismaelie | Anselme | | | | |
| Emily | Ardon | Spanish | | | |
| Matthew | Arizmendi | Spanish | | | |
| Victoria | Benaroya | Spanish | | | |
| Steve | BrizuelaFernandez | Spanish | | | |
| Maria | Cabezas | Spanish | | | |
| Aleks | Cardoza Mejia | Spanish | | | |
| Brandon | Cavero Vasquez | Spanish | | | |
| Yamilee Kristen | Chavez | Spanish | Italian | Portuguese | |
| Jenny | Chen | Chinese | | | |
| Jhunie | Clerveus | Haitian Creole | French | | |
| Ernishka | Clervil | | | | |
| Sofia | CordobaValencia | Spanish | Chinese | | |
| Anna Sophia | Cordova | Spanish | Italian | Portuguese | |
| Nathanael | Dalencour | | | | |
| Elizabeth | Duarte | Spanish | | | |
| Natchenly | Fleurisma | Spanish | | | |
| Odalis | Garcia Pulido | Spanish | | | |
| Abigail | Geronimo | Spanish | French | | |
| Keren | Gouin Dominguez | Spanish | | | |
| Erica | Guallpa | Spanish | | | |
| Leensay | Guilloteau | | | | |
| Kimberly | Hercules Ramos | Spanish | | | |
| July | Hernandez-Garcia | Spanish | | | |
| Jasper | Hilliard | Spanish | | | |
| Kevin | Humala | Spanish | | | |
| Katherine Isabella | Garcia | Italian | | | |
| Alexandra | Kicior | Polish | | | |
| Carolina | LaTorre | Spanish | | | |
| Gabrielle | Lecour | French | | | |
| Glenda | Luna | Spanish | | | |
| Loucille | Magloire | French | | | |
| Maria | MarinTobar | Spanish | | | |
| Richardt | Morocho | Spanish | | | |
| Joseph | Nalieth | Italian | | | |
| Brandon | Olivera | Spanish | | | |
| Karin Alexa | Palomino | Spanish | Italian | | |
| Isabella | Pappano | Spanish | Italian | | |
| Brunella | Paredes | Spanish | | | |
| Felipe | Ponce Hernan | Spanish | | | |
| Diana | Rendon | Spanish | | | |
| Gabriel | Reyna | Italian | | | |
| Samantha | Rhew | Korean | | | |
| Elizabeth | Rivera | Spanish | | | |
| Sebastian Adrian | Rivero | Spanish | Italian | | |
| Melani | Rodriguez | Spanish | | | |
| Isabella | Saade | Spanish | | | |
| Matthew | Salazar | Spanish | | | |
| Jahaira | Santisteban | Spanish | French | | |
| Evelyn | Silva Herrera | Spanish | | | |
| Daniela Paolina | Tacuri Andrade | Spanish | Italian | | |
| Katerin | Tamay | Spanish | | | |
| Christopher | Tamay | Spanish | | | |
| Maya | Tobin | Spanish | Hebrew | | |
| Salome | Valencia | Spanish | | | |
| Danna | Vela Mendoza | Spanish | | | |
| Diego | VelaEspejo | Spanish | | | |
| Justin | Vera | Spanish | Italian | | |
| Thaina | Vera | Spanish | | | |
| Anayelli Denise | Vigo | Spanish | | | |
| Julieta | Villafan Crocett | Spanish | | | |
| Maria Giovanna | Winning | Italian | | | |
| | | | | | |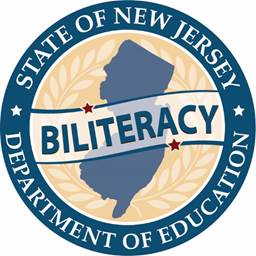 Cynthia Cumming
May 18, 2020