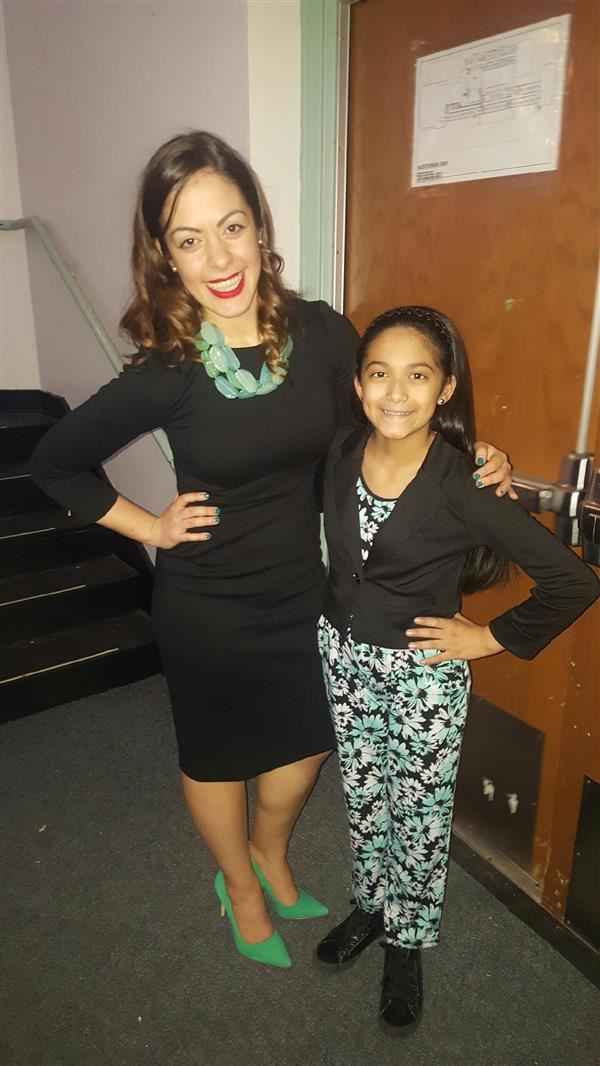 Phone: 973-669-5301 x31583
Email:
Degrees and Certifications:
Masters of Education in Dance from Rutgers University (Magna Cum Laude) Bachelors of Fine Arts in Dance from Montclair State University (Cum Laude) Dance Standard Teaching Certificate (NJ) Dance Career and Technical Education Certificate (NJ) Dance Professional Teaching Certificate (NYC) Little Flower Yoga Teacher Training for Children and Teens
Ms.

Sande

About Ms. Sande

Ms. Sande is thrilled to be part of the West Orange Public School Community! 2021-2022 will mark Ms. Sande's 6th year in the district. While at West Orange High School, Ms. Sande has established the dance program, written curriculm for each course, and served as part of the Secondary level Educational Technology team known as "Spark." In the fall of 2017, she presented at the National Dance Education Organization's annual conference in San Antonio Texas.

Before joining the WOHS Team, she was the founding dance educator and founding staff member of Citizens of the World Charter Schools in New York. In her first year of teaching, Ms. Sande was part of the team that opened two separate schools in Crown Heights and Williamsburg. She worked between both schools during week, building two separate dance programs that are still running strong. The following two years, Ms. Sande taught full time at the Williamsburg site, developing a successive dance curriculum for Kindergarten through Third grade guided by New York City's Dance Blueprint Standards and the National Core Arts Standards. During her time at Citizens, she also completed the week long Little Flower Yoga Teacher Training Workshop, which certified her through the Yoga Alliance to teach Yoga to children and teenagers.

In May of 2013, she graduated with Magna Cum Laude with a Masters degree in Dance Education from Rutgers University. During her time at Rutgers, she completed a semester as a full time Dance Education intern at Speedway Elementary School in Newark, NJ and was nominated for the New Jersey Department of Education's Distinguished Student Teacher Award as a result of her work. Through the Graduate School of Education and Mason Gross School of the Arts at Rutgers, Ms. Sande was also fortunate enough to participate in the 11th annual South Africa Initiative Study Abroad Tour course in July of 2012, which supported her to travel to South Africa to learn about the country, experience the current education system, and have the opportunity to teach dance to students of surrounding township schools.

In 2011, Melissa graduated Cum Laude from Montclair State University (MSU) with a Bachelors of Fine Arts Degree in Dance, as well as completing a second major concentration in English. During her time at MSU, she performed the works of Earl Mosley, Maxine Steinman, and Lonne Moretton. She has had the privilege to dance at different venues like Elon University in North Carolina and (for Judith Jamison) at The Ailey Studios in New York City. Most recently Ms. Sande danced at the George Street Playhouse in Elizabeth Zwierzynski's piece "Keep Calm and 20 On."

Ms. Sande is a member for the National Dance Education Organization, Dance New Jersey, and the Rutgers Alumni Organization.

Please visit the website - WOHS Dance and follow us on Twitter at @WOHSDance to learn more about our program.