Return to Headlines
Mt. Pleasant Celebrates "Day of Service" in Honor of Martin Luther King, Jr.
WEST ORANGE, NJ - To honor the memory of Dr. Martin Luther King, Jr., the entire staff and study body of Mt. Pleasant Elementary School held a "Day of Service" on Jan. 18.
Orchestrated by staff and Guidance Counselor Lisa Struncis, students learned about Dr. King through videos, books, and conversations. There were important discussions about Dr. King's "I Have a Dream" speech.
Families were encouraged to talk about Dr. King, his legacy, and his dreams for America as part of a home-school connection. Families shared their dreams for the world in several ways, including letter writing, artwork, and Flipgrid videos, which were shared with the school community.
On Friday morning students and staff were assigned to twelve multi-grade classrooms to encourage a sense of community, collaboration, and camaraderie.
"During a 90-minute block, each group took part in learning activities related to MLK Day," explained Struncis, "and then students worked together to sort and assemble the First Night Kits."
First Night Kits are distributed through Jersey Cares and include personal toiletry items, socks, pajamas, and t shirts. According to the Jersey Cares website, "Jersey Cares manages projects in which volunteers assemble kits for domestic violence shelters, transitional housing facilities, runaway safe havens, foster homes and other agencies with transitional populations in need of hygiene items on the "first night" of their stay. Once we receive a certain number of items, projects are scheduled in our calendar to assemble the kits which are then donated to participating agencies in need."
Students added their own personal touch by creating inspirational cards to their bags.
In the afternoon the school community joined in a special assembly featuring the Student Council and WOOT (West Orange Outreach Team) students, who presented on the meaning of a day of service. Students shared their Flipgrid videos of their family's dreams for the world. The assembly culminated with a sing-along to "A Million Dreams," from "The Greatest Showman."
"It was an exciting and meaningful day of service," concluded Struncis.
See all the photos from Mt. Pleasant's Day of Service here.
Students sing along to "A Million Dreams."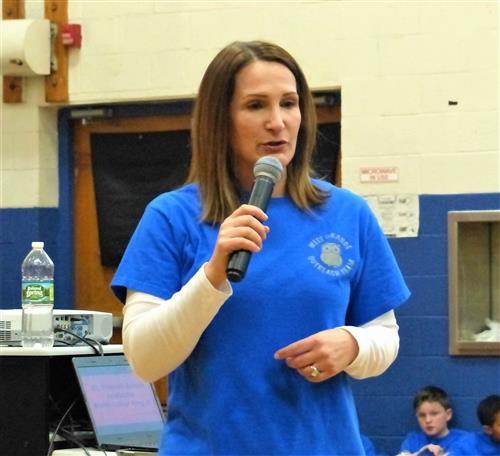 Guidance Counselor Lisa Struncis.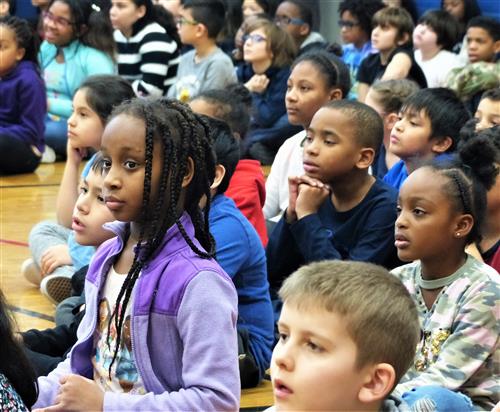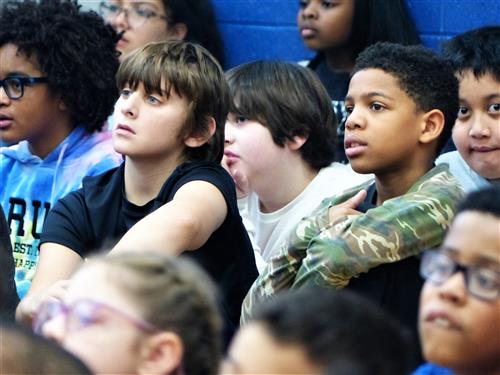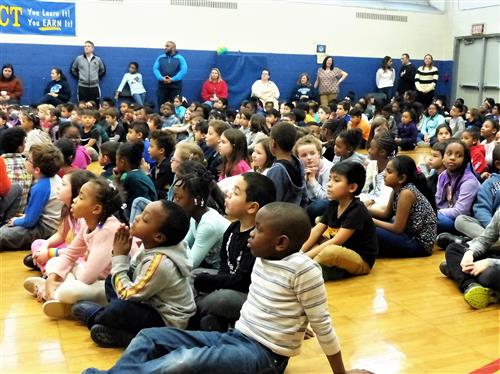 Cynthia Cumming
Jan. 22, 2019