Return to Headlines
Touching Memorial Ceremony at Mt. Pleasant Remembers Henry Chang, Jr.
WEST ORANGE, NJ – On what would have been his eighth birthday, Henry Chang, Jr. was remembered amidst tears and smiles at Mt. Pleasant Elementary School on Nov. 4.
Henry's parents, WOHS Art Teacher Heather Young and RMS aide Henry Chang, Sr., along with younger brother Derrick, family, friends, and the school community, gathered under sunny autumn skies to dedicate a rainbow bridge mural, a hand-painted bench, and a Japanese maple tree in Henry's memory.
Every piece of the event was crafted to honor Henry and his memory, from his favorite music to his favorite snacks. Even the Japanese maple, his favorite tree for climbing at his home, was placed in front of Mt. Pleasant. Henry was a talented artist like his mom and his artwork decorated the program.
"I know Henry is here with us today," said Mt. Pleasant Principal Julie DiGiacomo as she welcomed guests.
DiGiacomo went on to speak of Henry's love of learning at Mt. Pleasant, which he enjoyed when not undergoing treatments.
"He is our superhero," noted DiGiacomo.
The West Orange Fire Department attended the event in respect of honorary firefighter Henry.
Henry's teachers, Lisa Marx and Ali Fazzio, shared stories of Henry with the crowd and lead the dedications of the tree and bench, which was painted by Young's art students at the high school and features lyrics from "Can't Stop the Feeling," Henry's favorite song.
Derrick Chang placed the final handprint on the rainbow bridge mural as "Over the Rainbow" played outside.
"Some people come into our lives and quickly go. Some stay for a while, leave footprints on our hearts, and we are never, ever the same," read Fazzio.
For Mt. Pleasant Elementary and the community, the difference that Henry made in everyone's lives will always be remembered.
See all the photos from Henry's memorial event, go here. (Photos by Chris Babinski.)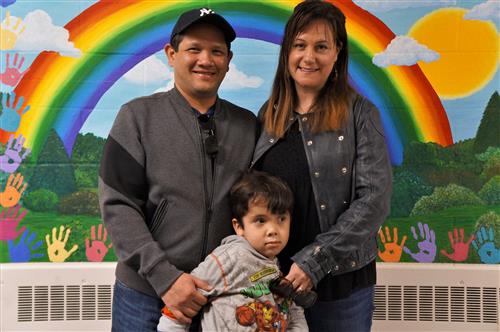 Henry Chang, Sr., Heather Young, and Derrick Young.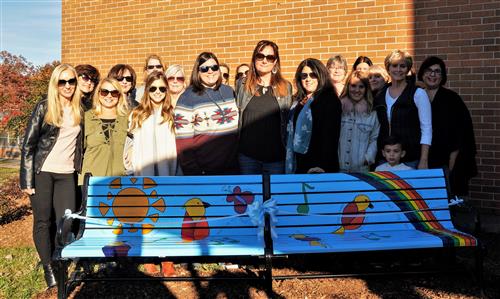 Young, center, with staff at Mt. Pleasant.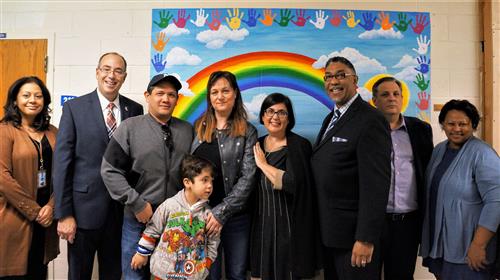 (L-R) Acting Superintendent Eveny de Mendez, BOE member Ken Alper, Henry Chang, Sr., Derrick Chang, Heather Young, Mt. Pleasant Principal Julie DiGiacomo, BOE VP Mark Robertson, BOE President Ron Charles, and BOE member Sandra Mordecai.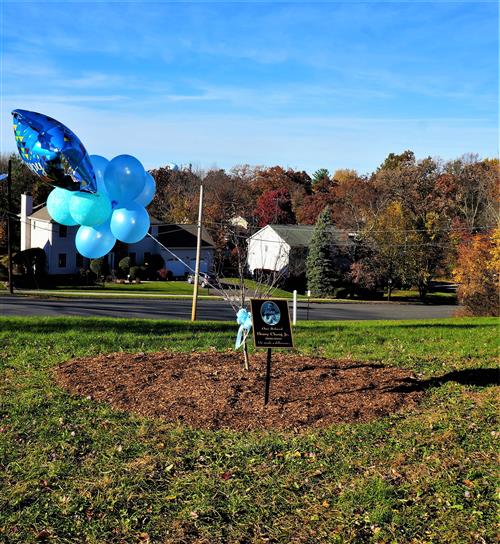 The Japanese maple is unveiled with a memorial plaque.
Cynthia Cumming
Nov. 4, 2018