Return to Headlines
Local Luminaries and Heroes Light-Up Gregory Great Kindness Challenge Week
WEST ORANGE, NJ – Several local luminaries and heroes lit up the Third Annual Great Kindness Challenge at Gregory Elementary School, wrapping up a nation-wide effort that saw millions of students and thousands of schools participating.
Held Jan. 23-27, the Great Kindness Challenge is a proactive and positive bullying prevention initiative that improves school climate and increases student engagement. The GKC is devoted to performing acts of kindness in school and provides a powerful tool that actively engages students, teachers, administration, families, and community in strengthening a school culture of acceptance, tolerance, unity and respect.
In addition to student checklist challenges that include "Smile at 25 people," "Say good morning to 25 people," and "entertain someone with a happy dance," Principal Michele Thompson invited some very special guests to join her in her daily welcome as students arrive at school. Holding signs saying "Good morning," "You are beautiful," "Kindness Matters," and "Smile," special greeters included entertainers, local heroes and more.
Monday: Officer Bret Wagner, WOPD, Officer Edwin Diaz WOPD/SRO, MSgt Green (US Air Force), SSG George (US Army), NJ Devil Mascot.
Tuesday: Officer Bret Wagner, WOPD, Mr. Green, US Air Force veteran.
Wednesday: Officer Bret Wagner, WOPD, Three WOPD motorcycle officers (they parked their motorcycles outside Door 19), Mayor Robert Parisi (he read a proclamation about GKC during the morning announcements).
Thursday: Officer Bret Wagner, WOPD, Officer Edwin Diaz WOPD/SRO, WOFD - Three Fire firefighters, Tank Daniels, retired NFL linebacker - (played for Philadelphia Eagles and the NY Giants (2207 Super Bowl champion Giants team).
Friday: Jeff Rutzky, Superintendent, MSgt Green (US Air Force), Chris Babinski, 911 Dispatcher, WOPD; Dominic Scaglione, Jr. - Broadway Actor/Singer (Formerly of "Jersey Boys", Geo Hubela, Choreographer/Hip Hop Dancer.
Mayor Parisi's Proclamation read as follows:
Proclamation for The Great Kindness Challenge
"Whereas The Great Kindness Challenge is one week dedicated to students performing as many kind deeds as possible, using a provided checklist; and
Whereas Gregory School proudly demonstrates their commitment to improved school climate and increased student engagement by participating in The Great Kindness Challenge; and
Whereas Gregory School is honored to unite all students in the spirit of kindness and respect;
NOW, THEREFORE, I, Mayor Parisi, serving as mayor of West Orange, New Jersey, do hereby proclaim January 23-27, 2017 as The Great Kindness Challenge Week, where KINDNESS MATTERS in West Orange and beyond."
In 2016, over five million students in over eight thousand schools performed over 250 million acts of kindness," said Sarah McIntosh, Gregory Guidance Counselor who helped to organize the event.
The Great Kindness Challenge is the best way to sweep away the winter blues" she noted.
"It was great to see our students, staff, and distinguished guests take on the Great Kindness Challenge and perform many acts of kindness over the course of the week. The students enjoyed walking into school every morning being greeted by our special guests and staff members. Let's continue our kindness throughout the year," commented Principal Michele Thompson.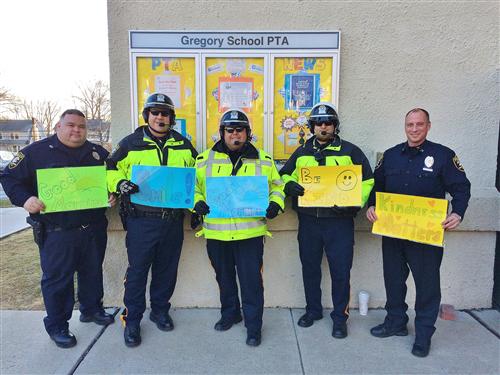 Members of the WOPD.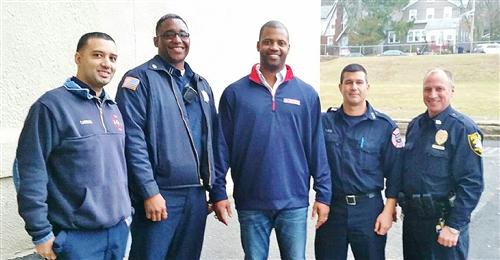 WOFD, Tank Daniels, WOPD.
NJ Devil.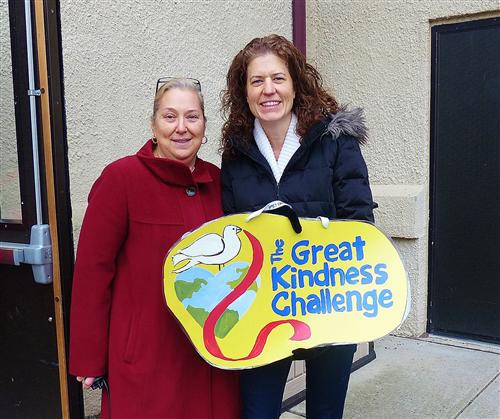 Principal Michele Thompson and Sarah McIntosh.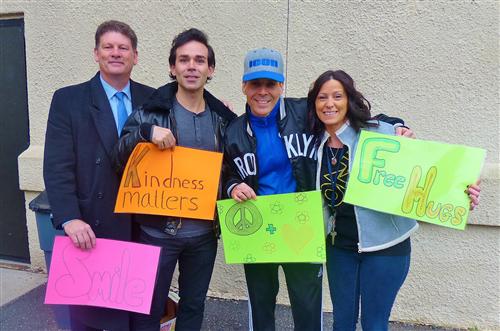 Superintendent Jeff Rutzky, Dominic Scaglione, Geo Hubela, Nicole Suriano.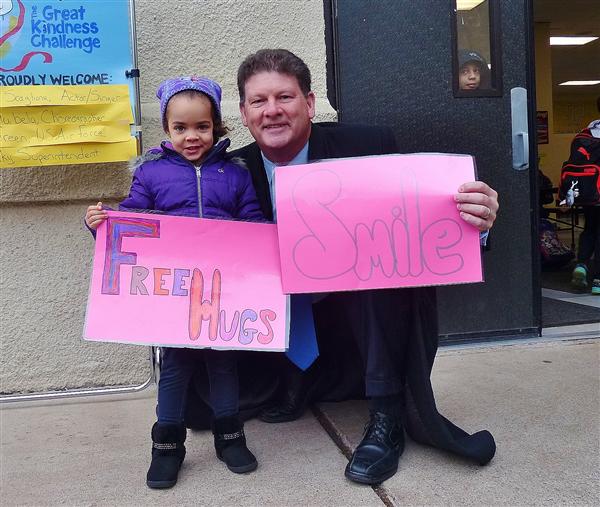 Student Evita Feliciano and Superintendent Jeff Rutzky.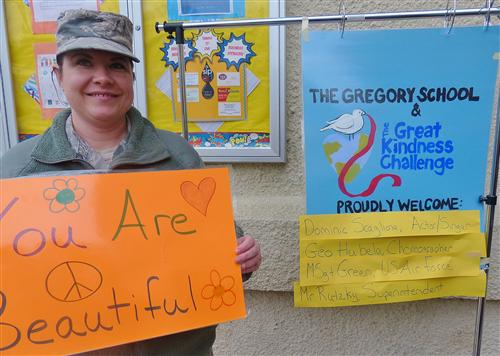 Gregory parent Master Sergeant Green.