Return to Headlines
West Orange High School Class of 2023 Grad Receives Prestigious Girl Scout Gold Award
WEST ORANGE, NJ – West Orange High School Class of 2023 graduate Isabella Davis has received the Gold Award, the highest and most prestigious Girl Scout recognition one can receive. Likened to the Boy Scout Eagle Scout award, the Gold Award is given to girls in grades 9-12 who have planned and executed significant Take Action projects in response to pressing community needs. Fewer than six percent of Girl Scouts receive the award annually.
"I've been part of Girl Scout Troop #20091 since kindergarten," began Isabella, whose troop leaders are Heather Fennell and Eileen Mohr.
For her Gold Award project, Isabella developed a "get to know West Orange" activity.
"It features 13 unique and interesting locations around town, including the Thomas Edison National Historical Park and the Turtle Back Zoo. Participants use a booklet (available online) for directions to each site, to read about each spot, and to complete an interactive activity there. For those who would like to do a shorter version of this Get to Know West Orange activity, they can choose to do either the (1) "Downtown West Orange portion," which is the first half of the booklet and involves mainly walking between several locations downtown, or the (2) "Other areas of West Orange portion," which is the second half of the booklet and requires more driving between locations," she explained.
"This activity is perfect for people of all ages, as well as people who are new to West Orange," she continued.
"Whether you have lived here for a long time, or are visiting this vibrant town, I chose this project because I wanted to create an activity that would allow people to connect with each other in a fun way. The activity can be done in groups, so they can learn about the town and explore all the amazing offerings of West Orange—two things I think are especially important as we were greatly restricted during the COVID pandemic."
The scavenger hunt can be accessed on the West Orange town website at https://www.westorange.org/128/Attractions or the Downtown West Orange Alliance's website at https://downtownwo.com/news/local-girl-scout-creates-get-to-know-west-orange-scavenger-hunt/.
"There were so many other wonderful parts of town that were not included because the activity could go on for days. I hope after doing this activity that people will then go and explore the other amazing parts of West Orange as well!" she noted.
Davis was excited to receive the Gold Award.
"I am very grateful that I have had the opportunity to be part of a great troop with such dedicated leaders and girls. Girl Scouts has allowed me to gain a wide variety of experiences and form deep connections with the other girls in my troop. I am equally as grateful to have received the Gold Award because it has given me the opportunity to help my community in a unique way."
As a lifelong West Orange resident, Davis attended Redwood, Edison, Liberty, and the high school. She was on the Girls Volleyball team for four years, a member of the Fight for Green Club, and the Spanish Club. She was a member of the National Honor Society, Math Honor Society (Mu Alpha Theta), and Science National Honor Society.
Isabella will be attending Johns Hopkins University and plans to major in Materials Science and Engineering with a focus on biomaterials.
Davis concluded her remarks by adding: "I am very thankful for all those who helped me achieve this award, including Megan Brill, who leads the Downtown West Orange Alliance and was my advisor for this project; Shawna Roth; my troop leaders, Heather Fennell and Eileen Mohr; Girl Scout Troop #20091; and my family."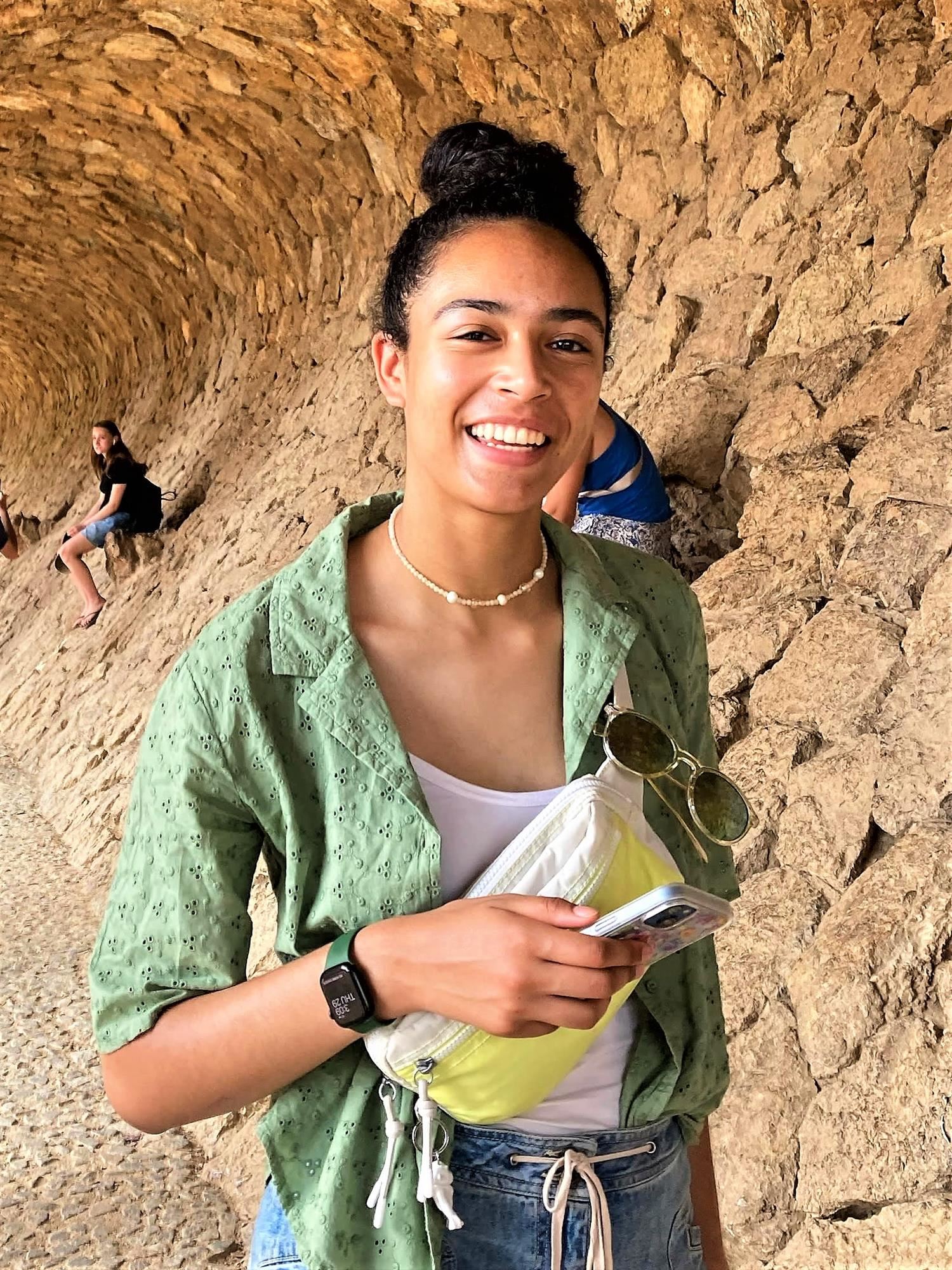 Isabella Davis
Cynthia Cumming
August 10, 2023