Return to Headlines
Kelly Elementary School Welcomes Joel Castillo as New Principal
WEST ORANGE, NJ – Mr. Joel Castillo has been named the new principal of Kelly Elementary School following the retirement of long-time Principal Dr. Joanne Pollara.
Castillo arrives in West Orange with fifteen years of experience in the educational field and unbounding enthusiasm for the task ahead. He graduated with a BA in Psychology from the University of Rochester, an MA in Childhood Education and Instruction, and an Ed.S in School Leadership from Seton Hall University. He holds a N.J. Standard Principal Certification, N.J. Standard Elementary Education Certification, and N.Y. Childhood Education Certification.
His teaching background is primarily in private schools, where he served as Principal at St. Bartholomew Academy and The Academy of Our Lady of Peace.
While at Our Lady of Peace he spearheaded the school's efforts to achieve the 2017 National Blue Ribbon School of Excellence distinction. He wrote curriculum, developed STEM programming and data-driven Professional Development, and integrated technology into the student learning experience.
As Vice-Principal at All Saints Academy, Castillo, who is multilingual (English, Spanish, and French) also served as World Languages Supervisor and initiated language programs across all grade levels.
"One negative point can ripple at any level of an organization, but lots of positive points impact it to create an environment of support for not only students and families, but also create a platform for teachers," Castillo began.
With a background that includes emergency management, budgeting, and mentorship, Castillo is already at work to prepare for the opening of Kelly Elementary to students and provide consistency in the virtual learning process.
"We all want to see our kids in school, but only if it's done effectively and safely," he stated, "and one of my primary goals is to provide stability and consistency for students, families, and staff."
Castillo's approach is inclusive and responsive.
"My office door is always open to students, to families, and to staff," he noted, "and the staff here at Kelly is wonderful. They have been so supportive to me as well."
"I want to assimilate the climate and culture of the school so that I can connect and resonate with the community even more," he added.
When asked about some of the things he may have on his "wish list," Castillo said he would like to see more academic support during the summer and more extracurricular programs at the elementary level. He cited programs like chess, robotics, cooking, basketball, and even "Hogwart's soccer" that he initiated at his previous schools, some of them even held in the evening.
Castillo described what he considered success.
"Being successful in education is multi-tiered. People have different plans and different ideas," he explained.
"For some, it may be getting straight "A's" or developing organizational skills. For another, it may be getting to school on time. Everyone has their own level of success, and appreciating that is the key to supporting them."
"Education is critical for people to be better citizens and know their strengths to help others," he concluded.
Castillo lives in Hackettstown with his wife and three young children.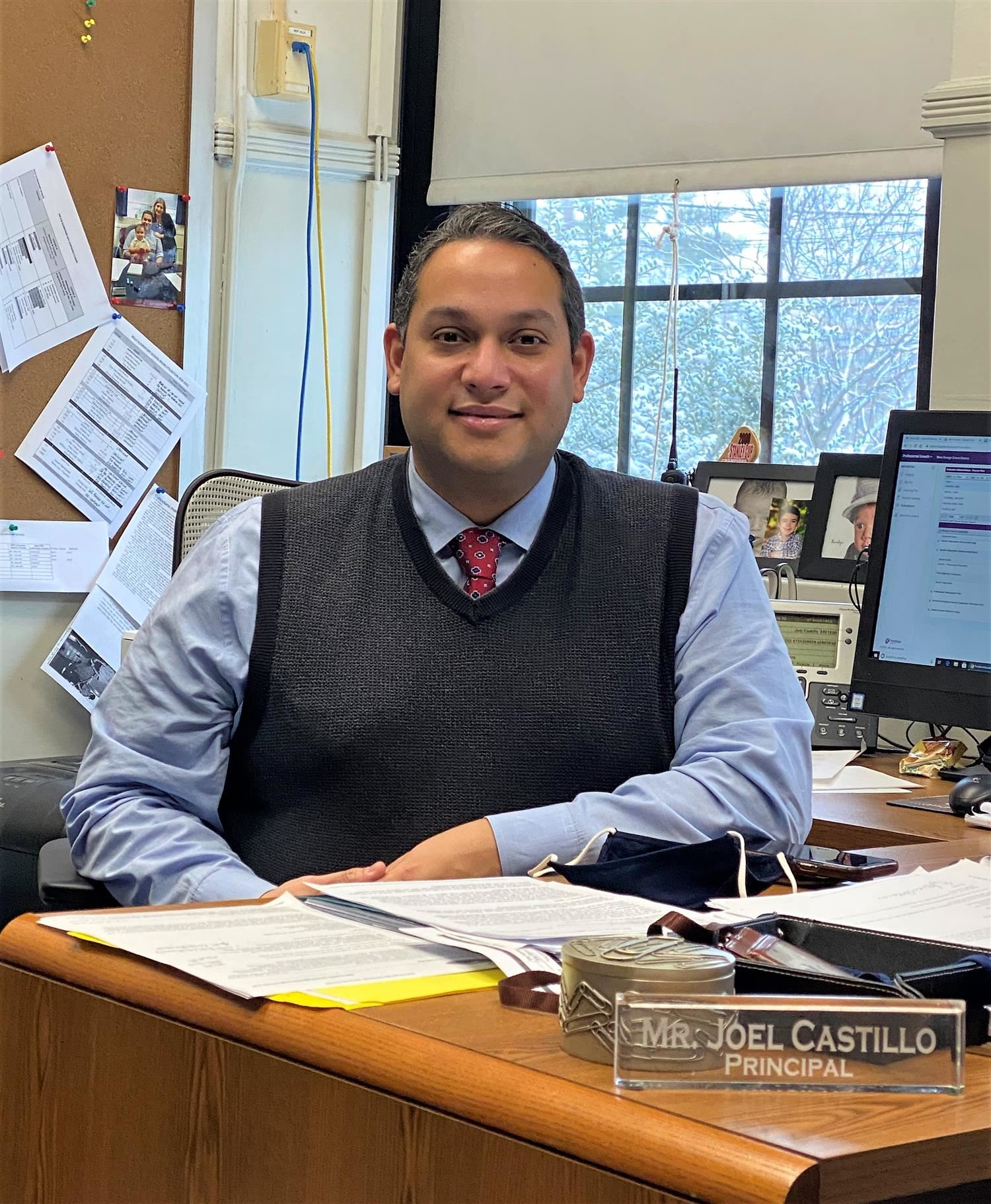 Joel Castillo
Cynthia Cumming
January 5, 2021