St. Cloud School Counselor Corner
Our school counselors are certified professionals who assist students, teachers, parents/guardians, and administrators. School counselors help all students to develop their educational, social, career, and personal-emotional strengths and to become responsible and productive citizens. Their work is specific to the developmental stages of growth and related issues, tasks, and challenges. The K-5 school counselors are responsible for:


Implementing a guidance curriculum and counseling program to all students;
Providing counseling to individuals and groups of students;
Helping students in transition;
Consulting with and providing training to staff;
Participating in activities which contribute to the effective operation of the school;
Planning and evaluating the counseling program; and,
Pursuing ongoing professional growth.




Please feel free to contact your child's school counselor with any questions or concerns.

School Counselor Confidentiality Statement

Privacy and confidentiality are essential to having an effective school counseling program. St. Cloud School recognizes the importance of good communication and good working relationships between students, parents, and the school. Therefore, every effort will be made to protect student and parent privacy rights, except under certain limited conditions. These conditions generally include safety issues (harm to self and/or others), potential bullying situations, legal issues, and professional responsibilities (see the ASCA Ethical Standards for School Counselors at

www.schoolcounselor.org

).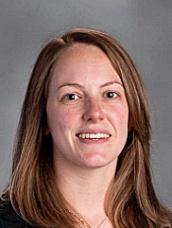 Contact Us
Mrs. Tara Donatiello, NCC

School Counselor

St. Cloud Elementary School
71 Sheridan Ave.

West Orange, NJ 07052

Phone: 973-669-5393 x. 26601