Return to Headlines
Happy Birthday, Dr. Seuss from West Orange Schools
WEST ORANGE, NJ - West Orange Elementary Schools continued to welcome special guest readers, hold activities, and even enjoy some green eggs and ham as Dr. Seuss's birthday was celebrated March 2.
Green Eggs and Ham
Nothing says Dr. Seuss more than his beloved book "Green Eggs and Ham," and Sodexo provided elementary school students with the real deal for breakfast on March 2.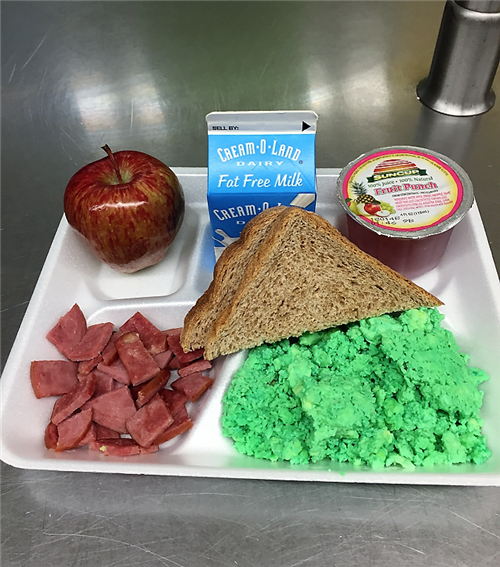 Betty Maddalena Early Learning Center
Pastor Rupert of The Life Christian Church read to all the students. Staff and students enjoyed a wonderful story with hot chocolate and cookies by a roaring fireplace. The Betty Maddalena Early Learning Center is housed at the church.
"Thank you to Pastor Rupert and The Life Christian Church for this morning's special treat," said Principal Connie Salimbeno.
Other guest readers included Superintendent Jeff Rutzky, Mayor Rob Parisi, and Council President Susan McCartney.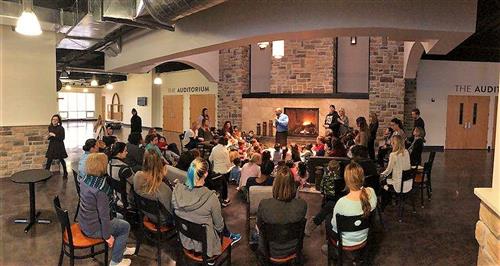 Pastor Rupert of TLCC reads and hosts staff and students at BMELC.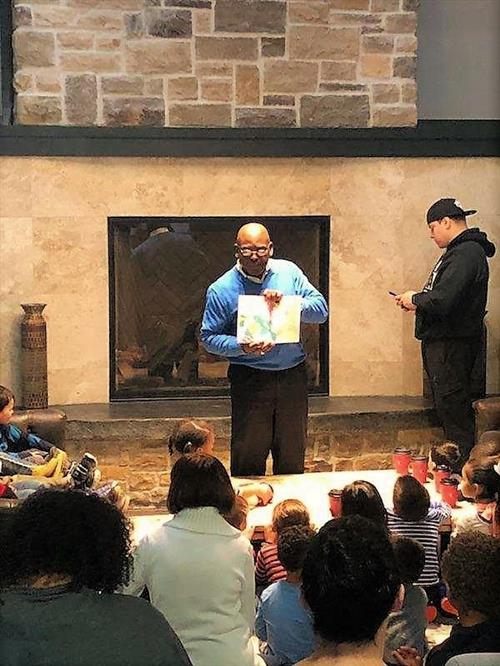 Pastor Rupert reads to students.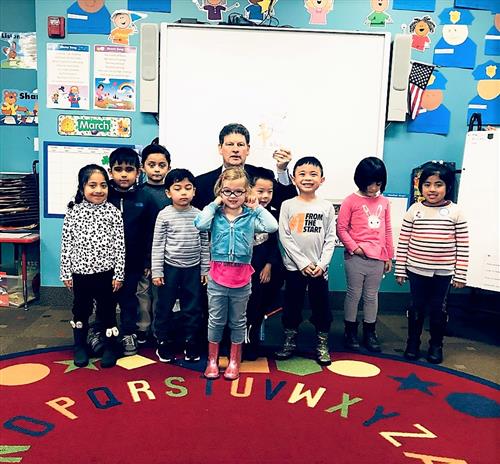 Superintendent Jeff Rutzky with students.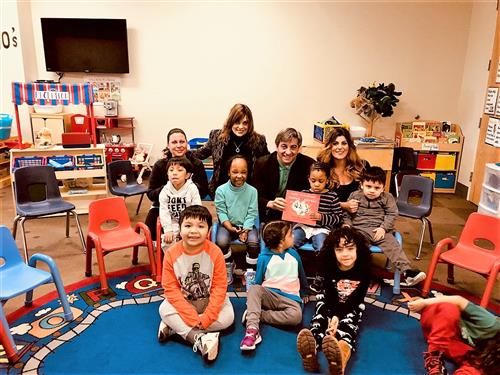 Principal Connie Salimbeno with Mayor Rob Parisi.
Washington Elementary School Read Across America Day
The long-time annual event at Washington Elementary School featured staff from across the school district and township notables, who read to students in all grade levels and got to enjoy some pretty delicious cake pops.
In addition to a day-long stream of visitors escorted by fifth grade students around the building, students also enjoyed Pajama Day.
In addition to a visit from West Orange High School Principal Hayden Moore, several freshman and sophomore students in Jennifer Dahl's ELA classes braved the weather to read for fourth grade students in Janine Duarte's class. Duarte is a Class of 2012 WOHS grad and Ms. Dahl was also her teacher a few short years ago. Freshman Lizzie Duarte, Janine's sister, was one of the readers. High school students were teamed with fourth grade students, and they each learned three facts about each other.
See all the photos here.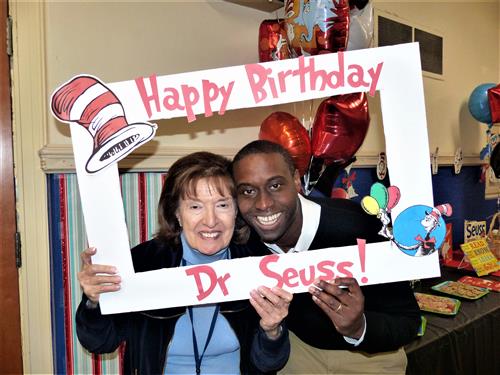 Washington Principal Marie DeMaio and WOHS Principal Hayden Moore.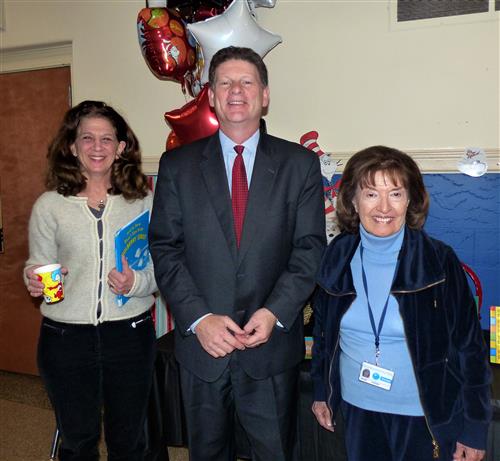 Township Council President Susan McCartney, Superintendent Jeff Rutzky, and Principal DeMaio.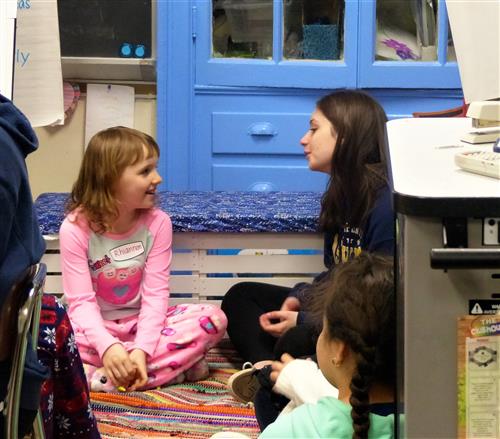 Getting to know each other.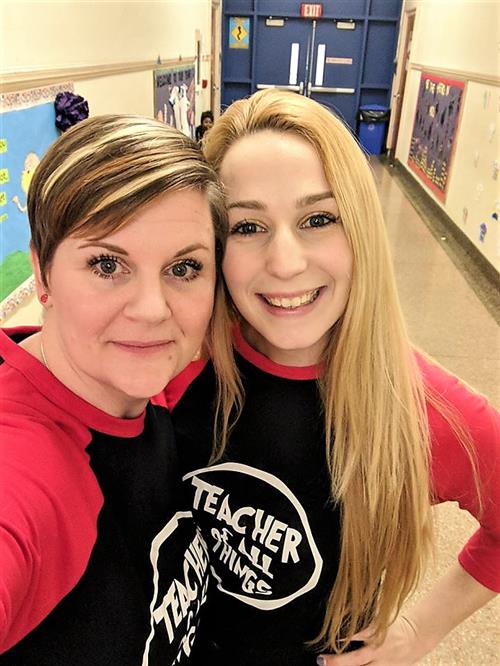 Jennifer Dahl and Janine Duarte.
Cynthia Cumming
March 2, 2018