Return to Headlines
West Orange Students Create Holiday Cards for Troops
WEST ORANGE, NJ – Hundreds of beautifully crafted, decorated, and handwritten Holiday cards created by students across the West Orange School District are on their way to American troops across the world.
The students were excited to say "thank you" to soldiers who would not be home with their families during the holidays. In addition to the cards, Blessed Sacrament Church in Roseland collected snacks, toiletries, and candies.
Suzanne Pennell is the mother of Dylan Pennell, a 2014 alumnus of West Orange High School. Dylan is currently a senior at the Naval Academy and it was through his efforts that the Jr. Air Force ROTC program was instituted. Each year, Suzanne Pennell and members of her church ship supplies to the troops. Local organizations provide supplies and this is the third year that West Orange School District students created cards.
"50 boxes were packed, to be sent to military men and women stationed away from home during the holiday season all around the world, filled with toiletries, snacks, candy and beautiful handmade cards designed by local school children," said Pennell.
"Kindness is a wonderful way to let another struggling soul know that there is still love in this world," she declared.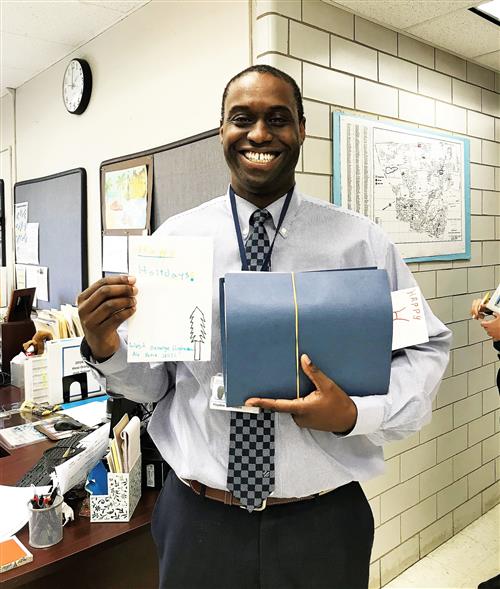 Principal Hayden Moore, WOHS.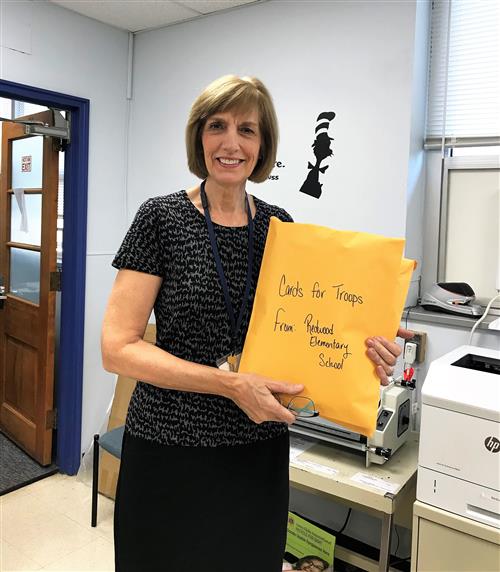 Interim Principal Heather Carr, Redwood Elementary School.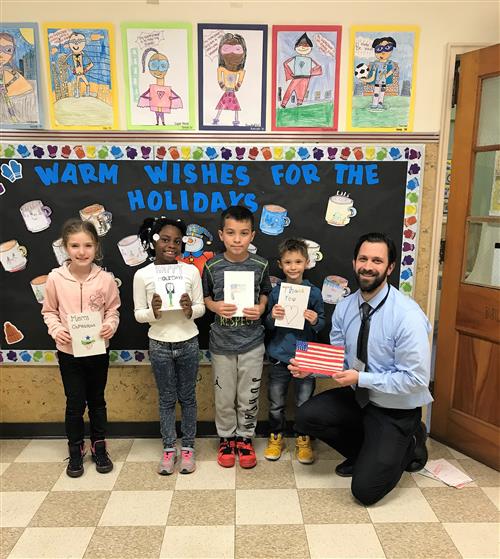 Principal Will Kochis with Hazel Elementary School students.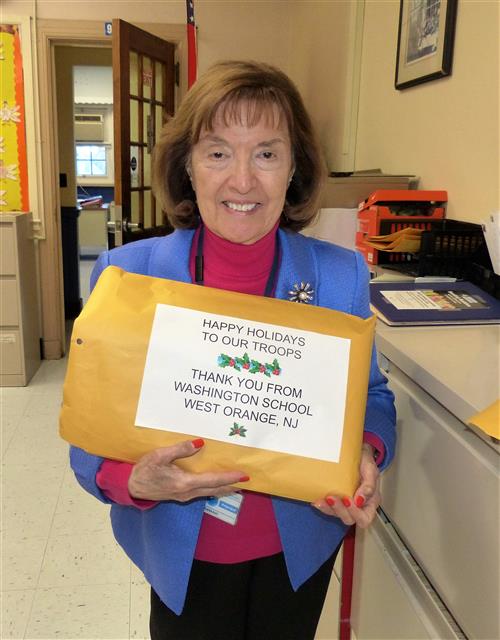 Principal Marie DeMaio, Washington Elementary School.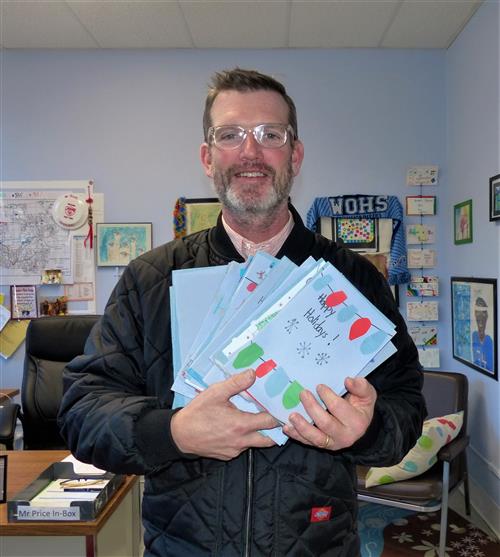 Principal Eric Price, St. Cloud Elementary School.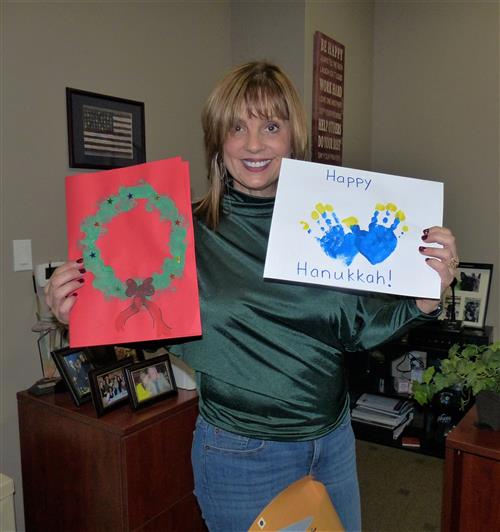 Princial Connie Salimbeno, Betty Maddalena Early Learning Center.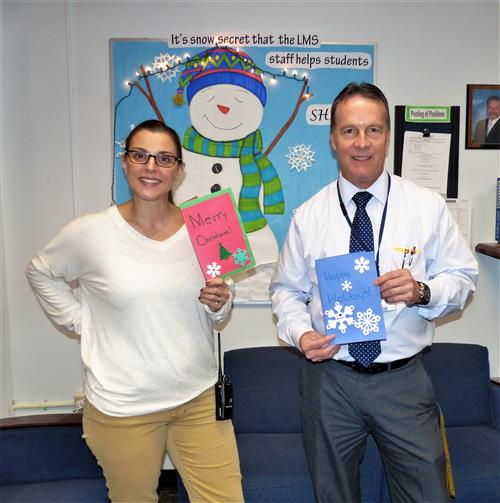 Asst. Principal Michelle Martino and Principal Bob Klemt, Liberty Middle School.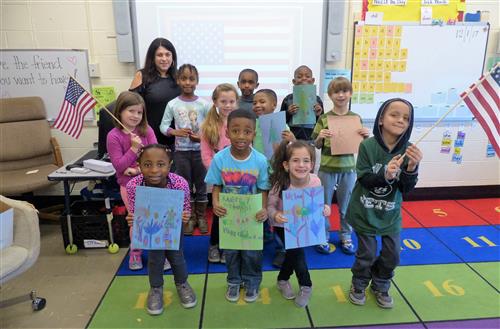 Mt. Pleasant School students.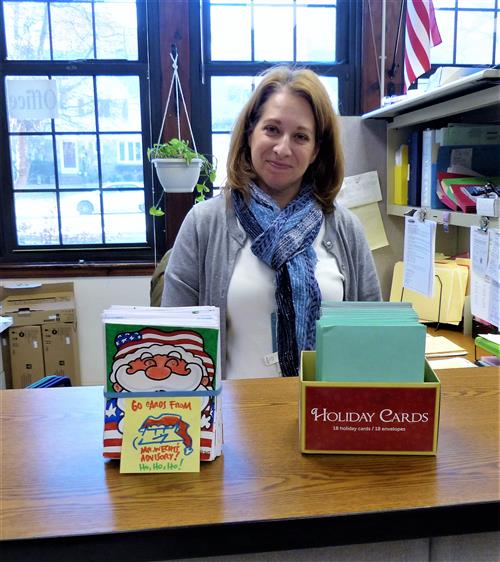 Administrative Asst. Carol Fastiggi, Roosevelt Middle School.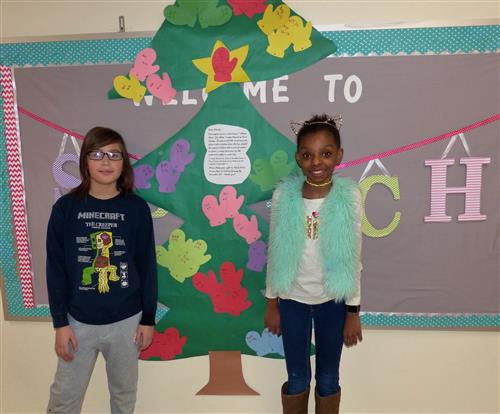 Students at Kelly Elementary School.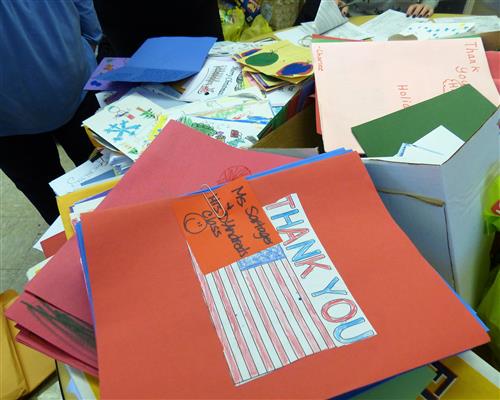 Cards fill the table in the packing area.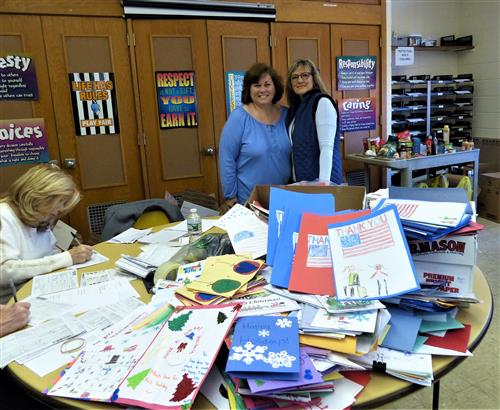 Suzanne Pennel with WOPS Communications Coordinator Cynthia Cumming.