Return to Headlines
68th Annual West Orange St. Patrick's Day Parade Brings Community Together
WEST ORANGE, NJ - The 68th Annual St. Patrick's Day Parade brought together the local and extended community in celebration of the Irish roots that helped to build West Orange, the Oranges, the Caldwells, and the country.
Those roots were apparent in the many Irish organizations in the area and generations of families that still live in the community they call home. Other multicultural organizations were on hand to show appreciation and represent the newer face of the community, that now boasts 52 nationalities and languages.
The West Orange School District was also well-represented, featuring appearances by board members Ken Alper, Sandra Mordecai, and Cheryl Merklinger; Acting Superintendent of Schools Eveny de Mendez; Principal Hayden Moore, the Marching Band, the Color Guard, the ROTC, the Boys Step Team, Girl Scouts, Brownies, and Cub Scouts. It was a bittersweet moment for the senior Mountaineers and Color Guard members as they made their final appearances with the band.
The township turned out in force featuring Mayor Robert Parisi, town council members, the West Orange Police and Fire Departments, various township commissions and groups. This year's Grand Marshal, Carol Sharkey Corcoran, clearly enjoyed the day, along with Deputy Marshals Joe Fagan, Carolyn Diver Torchia, and Terry McHugh.
Gov. Phil Murphy made a surprise visit and former Grand Marshal Senator Richard Codey marched alongside Congresswoman Mikie Sherrill.
A picture is worth a thousand words, so take a moment a view all the photos from the parade here.
Grand Marshal Carol Sharkey Corcoran with husband Mike and sons.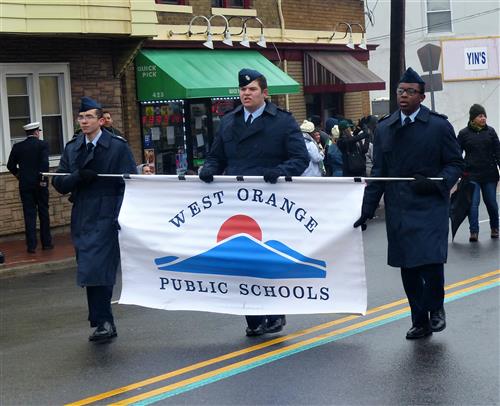 WOHS AFJROTC.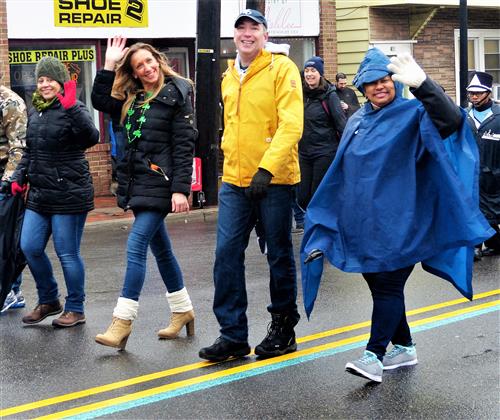 Eveny de Mendez, Cheryl Merklinger, Ken Alper, and Sandra Mordecai.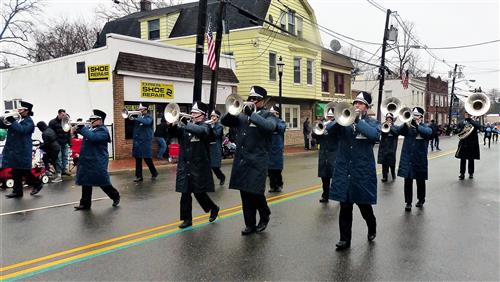 The Marching Mountaineers.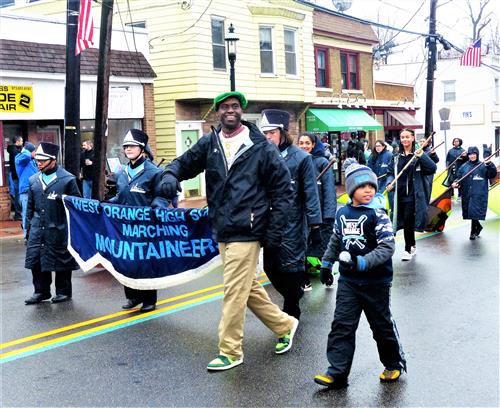 WOHS Principal Hayden Moore and son Hayden Jr.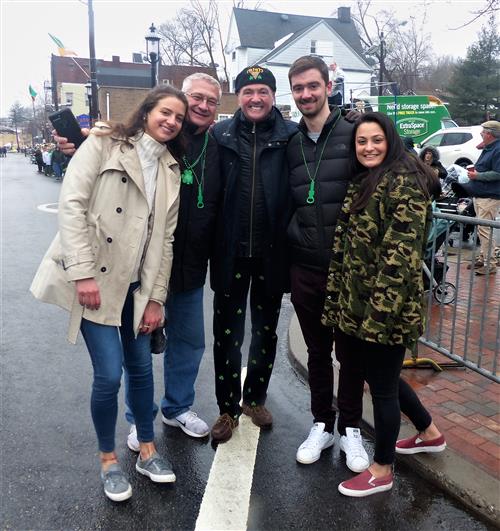 Gov. Phil Murphy made a surprise visit.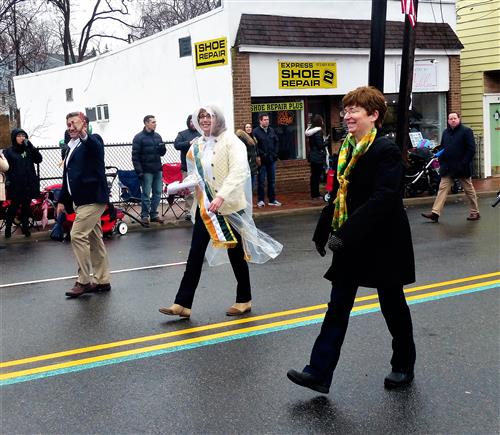 Mayor Parisi and wife Sheila march with the O'Hara Association.
Cynthia Cumming
March 10, 2019