Return to Headlines
Holiday Season Kicks Off in West Orange
WEST ORANGE, NJ – The holiday season in West Orange kicked off on Nov. 30 and continued throughout the weekend with the help of the township, school district, and community members.
Mayor Robert Parisi held his annual Toy Drive on Nov. 30. Toys for girls and boys were donated and will be wrapped and delivered to needy families, thanks to the Mayor's Sunshine Fund and Social Services Department.
The West Orange High School Jazz Band, under the direction of Lew Kelly, entertained guests with holiday songs.
On Dec. 1, the annual trolley tours and special events along Main Street highlighted the day, and on Dec. 2, the Old Fashioned Christmas Tree Lighting was held, with performances by the Vienna School of Music and Unique Performance Dance.
The West Orange High School Jr. AFROTC was on hand to help with the merriment, handing out hot chocolate, cookies, manning the inflatable snow globe and petting zoo, and helping with the children's trolley ride featuring holiday characters.
Mayor Parisi gathered the children together to help with the Christmas Tree Lighting, and the smiles on the faces of the community kept the drizzle at bay. Santa then arrived, ready to meet with the children in his "workshop," aka council chambers.
The town Menorah will be lit on Dec. 3 in celebration of Hanukkah, which began on Dec. 2. The ceremony will take place in front of town hall, 66 Main Street, beginning at 4:00 pm.
See all the photos here.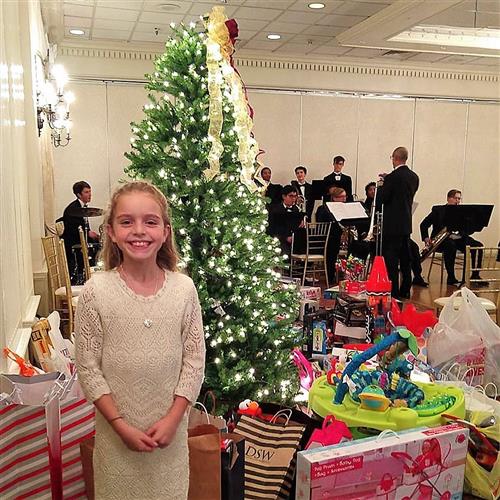 Emily Rintzler at Mayor's Toy Drive.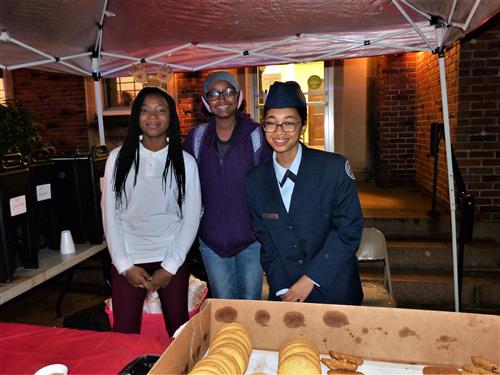 WOHS Jr. AFROTC helps with cookies and hot chocolate.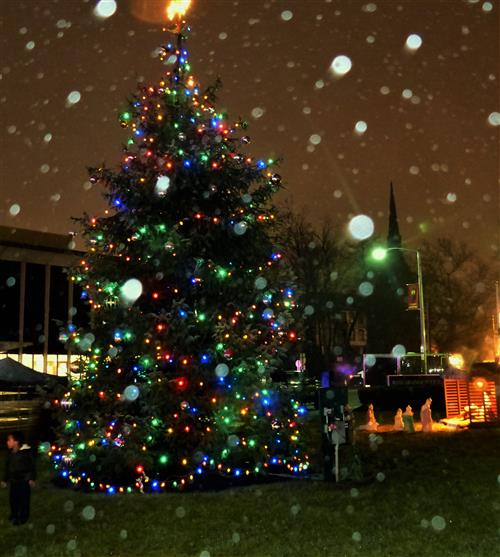 The tree is lit.