Return to Headlines
Roosevelt Students Heading to Prestigious Math Competition in Chicago
WEST ORANGE, NJ - Two Roosevelt Middle School students have been invited to the prestigious MathCon Competition, to be held at the University of Chicago on April 22.
Eighth-grade student Jack Klausner and seventh-grade student Brian Babovic will compete against 574 other students who qualified as part of the top one percent to participate. 49,
875 students in all participated in the national contest.
"We are exceedingly proud of Jack and Brian," said Principal Lionel Hush, "and we know they will represent our school and the West Orange community well at this year's MathCon."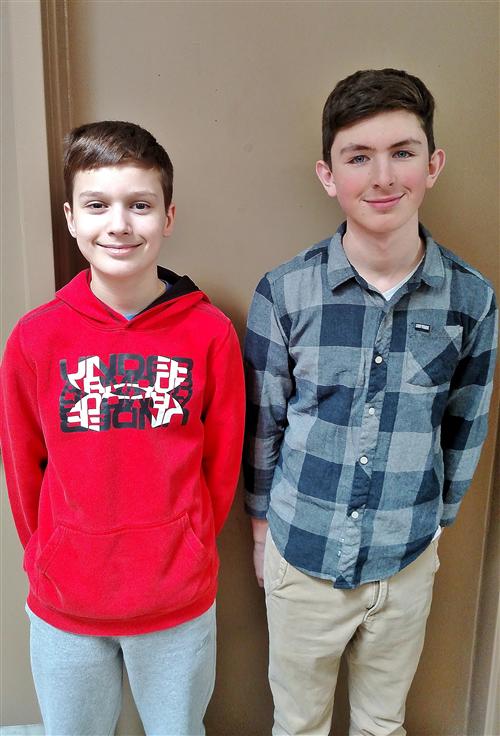 Seventh-grade student Brian Babovic (L) and eighth-grade student Jack Klausner (R)
are heading to the MathCon Competition in Chicago on April 22.