Return to Headlines
Washington Elementary School Hosts Annual Read Across America Event
WEST ORANGE, NJ - Washington Elementary School held its annual Read Across America event on March 3 featuring guest readers from the West Orange Public Schools and local community.
Superintendent Jeff Rutzky, Mayor Rob Parisi, Connie Salimbeno, Director of Special Services, Fil Santiago, Director of Technology, board of education member Laura Lab and town councilwoman Susan McCartney were just a few of the special guests who read popular children's books to students. Dr. Seuss was, of course, included on their reading lists.
The cat in the Hat was on hand to greet visitors and teachers made home-baked goodies for their guests. Reading Specialist Wendi Giuliano organized the event, which has become increasingly popular over the years. Students also enjoyed a school-wide Pajama Day.
West Orange High School students in Jennifer Dahl's English 10 and Newspaper classes read to the students of Kindergarten teacher Janine Duarte, a WOHS Class of 2012 graduate and former student of Dahl's.
The West Orange School District's food service provider Sodexo whipped up batches of green eggs and ham for the elementary school students to enjoy on Dr. Seuss' birthday on March 2 as reading and STEM activities continued through the week.
See a video of Superintendent Jeff Rutzky reading "If You Give a Mouse a Cookie" to first-grade students at Washington below.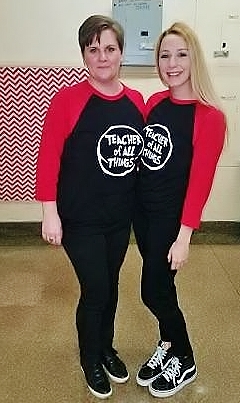 Jen Dahl and Janine Duarte.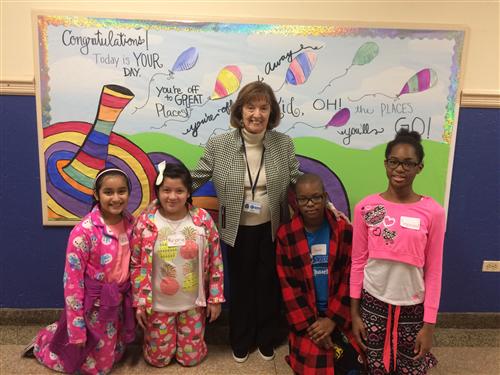 Principal Marie DeMaio and students.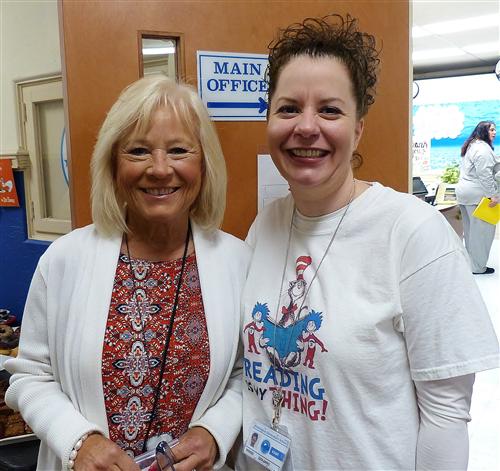 Terri Granato and Wendi Giuliano.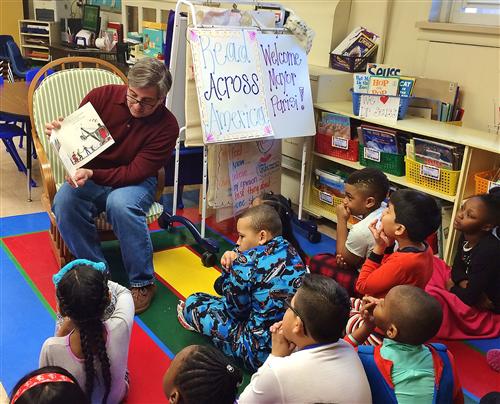 Mayor Parisi reads to students.