Return to Headlines
Galante Brothers Honored for Decades of Service to West Orange Community; $17,300 Raised for Scholarship Endowment
Galante Brothers Honored for Decades of Service to West Orange Community; $17,300 Raised for Scholarship Endowment
WEST ORANGE, NJ – Local dignitaries, school faculty, friends, family, and community members turned out in force on May 30 to honor Patrick and Nicholas Galante for four decades of service to the students of the West Orange School District at a gala event held at Rock Spring Country Club.
The event was sponsored by the West Orange Scholarship Fund (WOSF) and the West Orange Education Association (WOEA) with the goal of raising funds to establish a permanent endowment in the Galantes' names, with a scholarship to be awarded annually to a graduating West Orange High School student. $17,300 was raised for the endowment, which will begin scholarship distribution in 2020.
The evening opened with a special presentation to Diane Vantuno, who received the West Orange Scholarship Fund Trustee Lifetime Achievement Award. One of Vantuno's many contributions to the community was the establishment of Project Graduation.
Former Superintendent Jerry Tarnoff served as Master of Ceremonies.
"The Nick and Pat Galante scholarship fundraiser was not only successful for the money that it raised for graduating high school seniors, but also served as an opportunity for West Orange school district, staff, and township citizens to come together for an evening of nostalgia and pride in our community," stated Tarnoff. "I have always appreciated all the support given to our students as they pursue their interests and career goal."
West Orange School District Science Supervisor Stephanie Suriano lauded Pat Galante.
"Pat was 30 years ahead of his time," she noted, "and students would be inspired far beyond the classroom."
"His mastery of teaching and pride in science inspired me as well," Suriano, his former student, explained.
Mayor Robert Parisi paid tribute to Nick Galante.
"I first met Nick in the 1990s when I was a councilman," Parisi stated.
"Nick was involved in helping to pass school budgets and the funding for Liberty Middle School, to name a few. Nick, you have lived life to the fullest," he remarked.
Assemblyman John McKeon presented a proclamation from the New Jersey State Legislature to the brothers for their service, and exclaimed that "the Galantes have had a profound impact on students and educators, inspiring many to become teachers."
"Pat and Nick Galante have left a legacy that will live on forever," he concluded.
Current WOEA President Mark Maniscalco thanked the brothers for their work in the union, saying "we are now walking in the steps of giants, giants who made students, schools, teachers, and the town better."
WOSF President Rich Rizzolo also presented the brothers with awards, stating "We all are very pleased and proud that Nick and Pat Galante chose the West Orange Scholarship Fund, along with the NJ Education Association, to honor their long and impressive careers with the West Orange School District. The creation of "The Galante Family Scholarship" will honor their contributions to the lives of so many former students and will help provide funding for the further education for many more."
New Jersey Education Association Vice-President Sean Spiller was also on hand to congratulate the Galantes.
"Our parents taught us to treat everyone like family," said Nick Galante, and Pat added, "Every child deserves the right to realize their dreams."
See all the photos from the Galante Fundraiser HERE.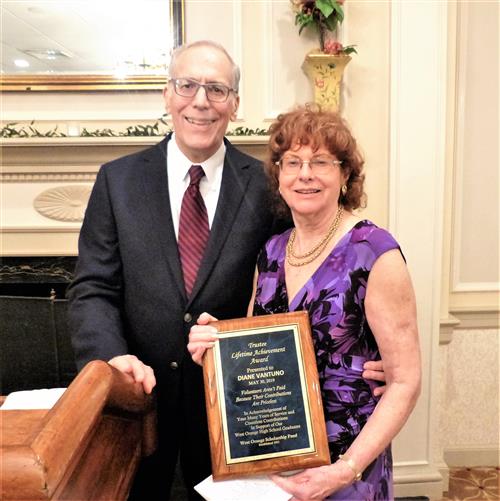 Diane Vantuno and Rich Rizzolo.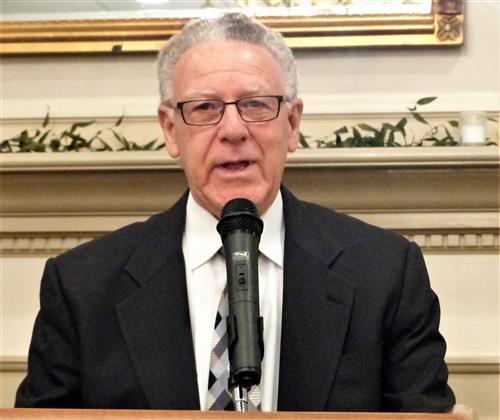 Jerry Tarnoff.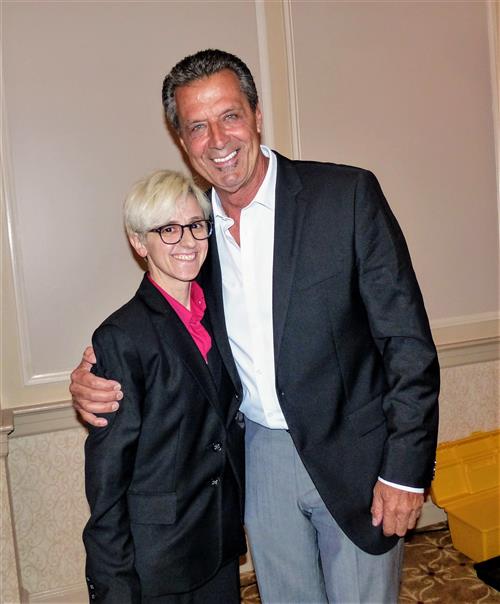 Stephanie Suriano and Pat Galante.
Rob Parisi and Nick Galante.
Mark Maniscalco with Galante brothers.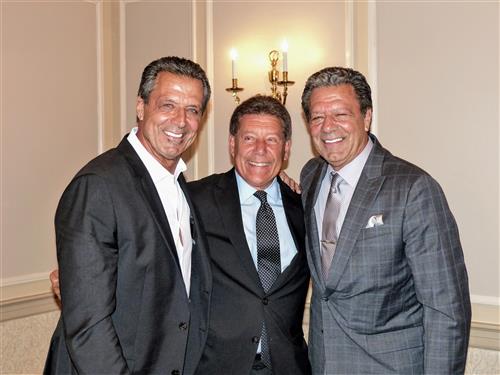 Assemblyman John McKeon with Galante brothers.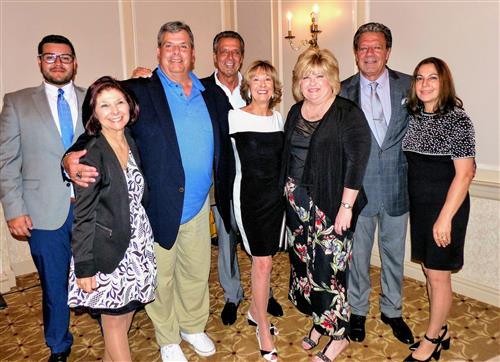 Galante families.
Cynthia Cumming
June 8, 2019