Return to Headlines
CJ Morgan Foundation Reaches $50,000 Fundraising Goal
WEST ORANGE, NJ – The CJ Morgan Foundation reached its fundraising goal of $50,000 to fully fund the CJ Morgan Law and Legal Studies Endowment at West Point.
A golf outing and additional events held at Rock Spring Golf Club on Aug. 28 and 29 helped the Foundation with its goal.
"CJ was a Law and Legal Studies major at West Point and wanted to pursue a law degree and serve in the Judge Advocate General's Corps (JAG) as an attorney," began April Morgan, who along with husband Chris created the Foundation.
"Chris and I pledged to raise $100,000 for this endowment at West Point to further assist cadets pursuing this degree with any extra expenses," she continued.
The mission statement is:
The purpose of this endowment is to fund Academic Individual Advanced Development (AIAD) internships for cadets with the Office of the United States Secret Service under the Department of Homeland Security. If such an opportunity is not available to cadets, this endowment may support internships with other law enforcement or intelligence agencies. Resources from the endowment can also be expended on the staffing, administrative expenses, and technology associated with this program.
The scholarship recipients and distribution are determined by the West Point Association of Graduates.
"We are extremely proud of our children and the decisions they have made so far," Morgan went on to say when asked how they felt about three of their four children choosing military careers.
"Both Colin and Chase decided to follow in CJ's footsteps, which is commendable. I love that they have the selfless desire to serve their country."
In addition to the short-term goal of funding the Endowment and providing scholarships for graduating seniors at West Orange High School through the West Orange Scholarship Fund, the Foundation wants to create a national I.M.P.A.C.T. (Improving Minority Placement at College and Trade Schools) Scholarship.
"The scholarship would award participants attending a four-year accredited university up to $50,000 to cover tuition expenses," Morgan added.
Morgan concluded her comments by extending her thanks to the community.
"We are so appreciative to all of our supporters, especially those that have been with us since that fateful day of June 6, 2019. The town truly showed up and showed out for us. The outpouring of love was so overwhelming. West Orange is an amazing community dedicated to its residents. We wouldn't be where we are today if it wasn't for this amazing town and its people."
SEE ALL THE PHOTOS FROM THE CJ MORGAN GOLF OUTING AND JAZZ BRUNCH HERE.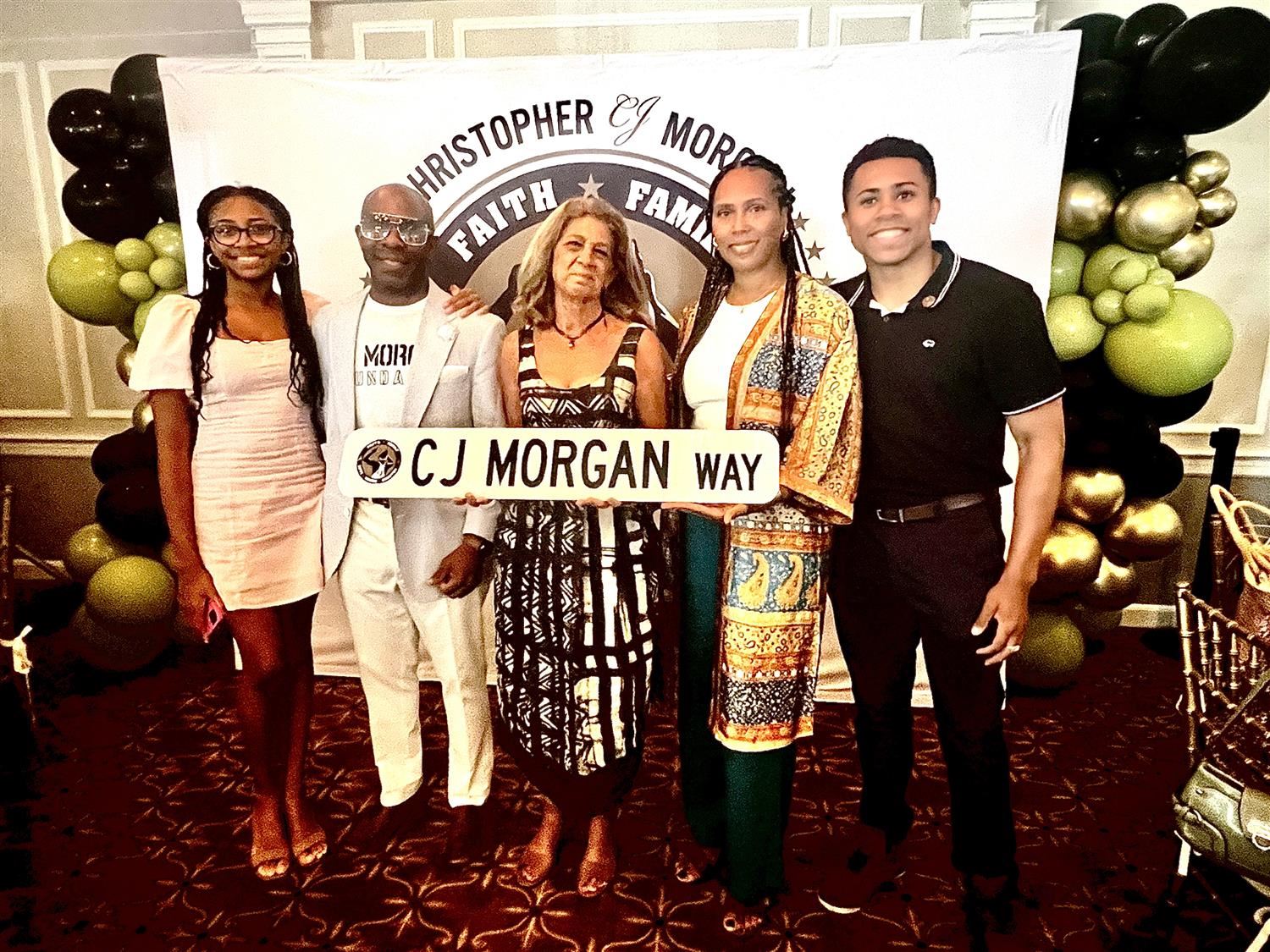 Mayor Susan McCartney presents a drop-down street sign for Mellon Ave., to honor CJ. (L-R) Camryn Morgan, Chris Morgan, Mayor McCartney, April Morgan, Colin Morgan.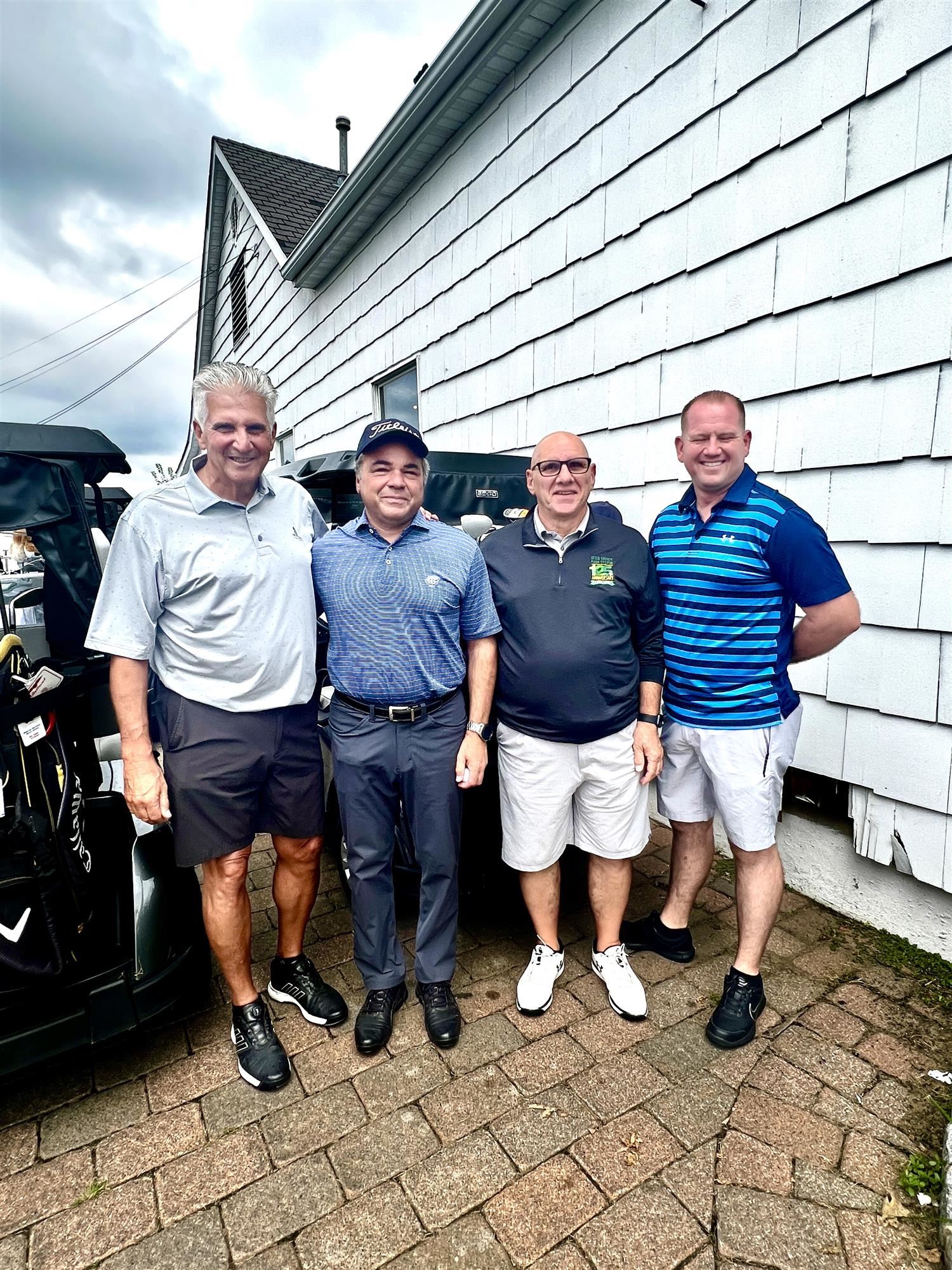 Essex County Executive Joe DiVincenzo and friends attended the golf outing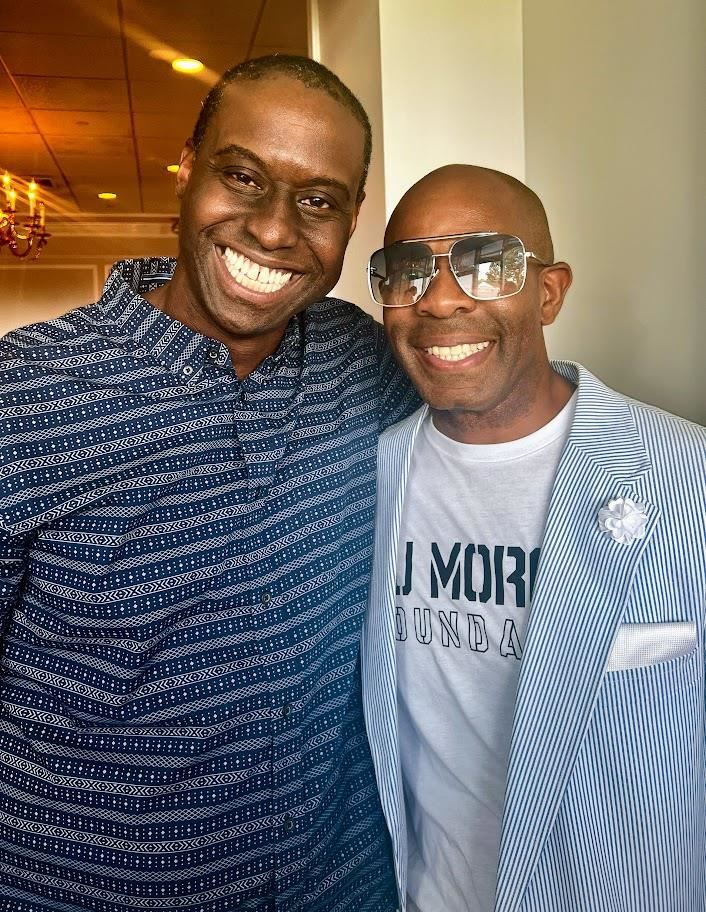 Superintendent Hayden Moore with Chris Morgan
WOHS and West Point grad Lt. Jasmyn Lettman, Mercedes Rivero, and Vanessa Letman (WOHS grad and West Point Class of 2024)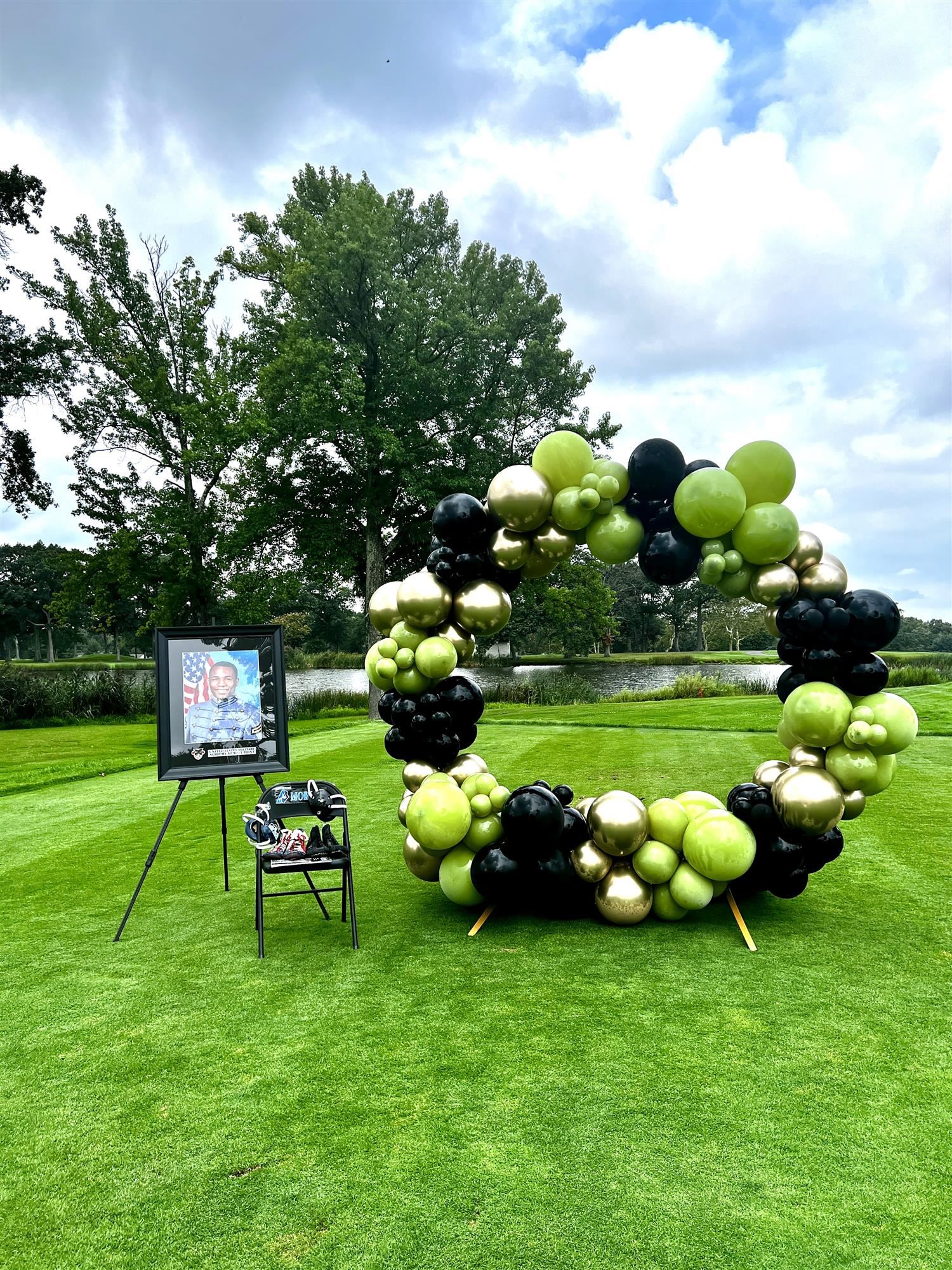 Remembering CJ
Cynthia Cumming
Sept. 17, 2023