Return to Headlines
West Orange Girls Basketball Makes School History With ECT Championship Win Against Montclair Immaculate, 36-25
WEST ORANGE, NJ - The West Orange High School Girls Basketball team made school history as they captured their first-ever Essex County Championship on Feb. 23 against Montclair Immaculate, 36-25.
"I am so proud of our team," said Head Coach Caniece Williams. "It was an overall team effort! I first want to talk about our defense as a team.
After losing by two points in the ECT finals in 2017 on the buzzer to Newark Tech, 55-53, West Orange made it clear after a rocky start that this was their game to win.
Third-seed West Orange beat out fifth-seed Montclair Immaculate at Essex County College with a strong team effort. Mya Bembry had 11 points and 11 rebounds; Kiley Capstraw had 18 points and seven rebounds, and Mackenzie Dover chipped in with six points and one rebound.
"It was an overall team effort, and I first want to talk about our defense as a team," Williams continued.
"We held Montclair Immaculate to 25 points which is the lowest scoring game of the season. I want to personally acknowledge Bianca Fede, Ebony OdomBarnes, and Mackenzie Dover for taking on the challenge of defending their two leading scorers. They held them to five points combined!" Williams enthused.
"Mya and Kiley made some big plays at the end offensively and Mackenzie went 6 for 6 from the line late in the game after starting off 0-3. Kaya schultz came in and really controlled the game with her ability to handle the ball and her composure as a player she never seems to he flustered."
"Our success today is thanks to the efforts of our entire team, both on and off the court."
West Orange enters the State Tournament as top seed against 16th seed Bergen Tech on Feb. 25 in a home game beginning at 7:00 pm.
See all the photos from West Orange's Andrew Guglielmo here.
Read more about the game in a NJ.com article by Brian Deakyne here.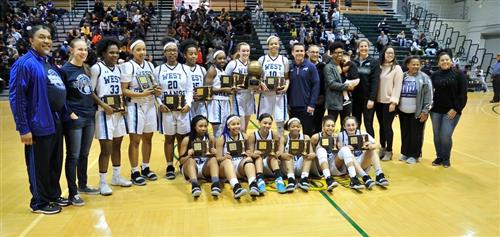 Photo by Chris Monroe, NJ Advance Media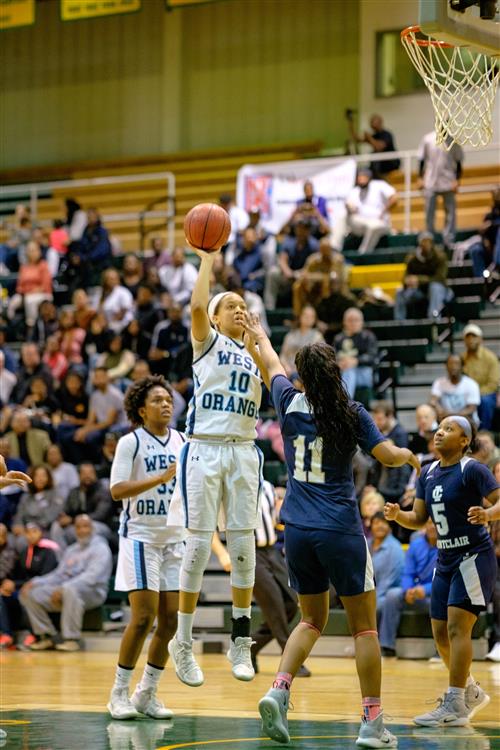 Mya Bemby shoots. (Photo by Andrew Guglielmo.)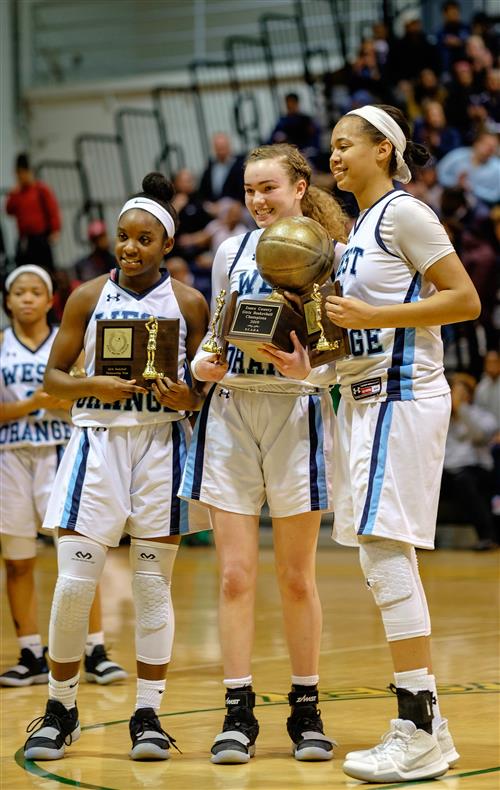 Mackenzie Dover, Kiley Capstraw, and Mya Bembry with awards.(Photo by Andrew Guglielmo.)
West Orange Schools
Feb. 23, 2019