Return to Headlines
West Orange School District Appoints New Mt. Pleasant Elementary School Principal
WEST ORANGE, NJ - Marc Lawrence, current Assistant Principal at Roosevelt Middle School, has been appointed the new principal of Mt. Pleasant Elementary School. Lawrence was voted in unanimously by the board during the Aug. 28 meeting and will begin in his official capacity at Mt. Pleasant on Sept. 1. He takes over from recently retired principal Julie DiGiacomo.
Lawrence brings with him a wealth of experience and knowledge. He has spent his entire educational career in the West Orange School District, even student teaching at West Orange High School. He received his undergraduate degree from William Paterson University, his Master's from The College of New Jersey, and his principal certification from Montclair State University. From 2002-2012, he taught social studies at West Orange High School, and when an opening for a Social Studies Supervisor for K-12 opened, Lawrence applied for the job.
"I led several professional development sessions with staff, wrote/revised curriculum and instruction practices, and coached many of the other teachers," began Lawrence, "and several friends in the district suggested I apply for the Supervisor position."
Lawrence served as Supervisor for two years when the Assistant Principal position opened at Roosevelt in 2014.
"I missed the interaction with the students," continued Lawrence, "and wanted to learn all the ins and outs of running a building as well."
Along with Principal Lionel Hush, Lawrence spent nine years (2014-2023) at Roosevelt, handling issues like organization, building management and safety, security, discipline, and instructional support and much more. He could be found mopping floors and doing whatever was required to make RMS successful.
Lawrence plans to send out a welcome letter to the Mt. Pleasant community, introducing himself as the school year begins. Popsicles with the Principal, an annual event at Mt. Pleasant, is also in planning.
"I will be meeting with staff, assessing operations and gathering data on staff roles and responsibilities," Lawrence noted.
When asked about his leadership style, Lawrence said "Servant leader. I would not ask anyone to do something I would not do myself. People have needs. I want to meet the needs of the staff, and will start with the needs of the students."
"We are excited to welcome Marc as the new principal of Mt. Pleasant Elementary," said Superintendent Hayden Moore.
"He is an experienced and successful administrator who also possesses the heart of a teacher. Mt. Pleasant is in good hands with Mr. Lawrence."
In his free time, Lawrence enjoys coaching Tball and baseball, sports, cooking, and golf. He lives in Randolph with his wife, Michelle Morais Lawrence, a long-time teacher at West Orange High School, and two sons, 5 and 7.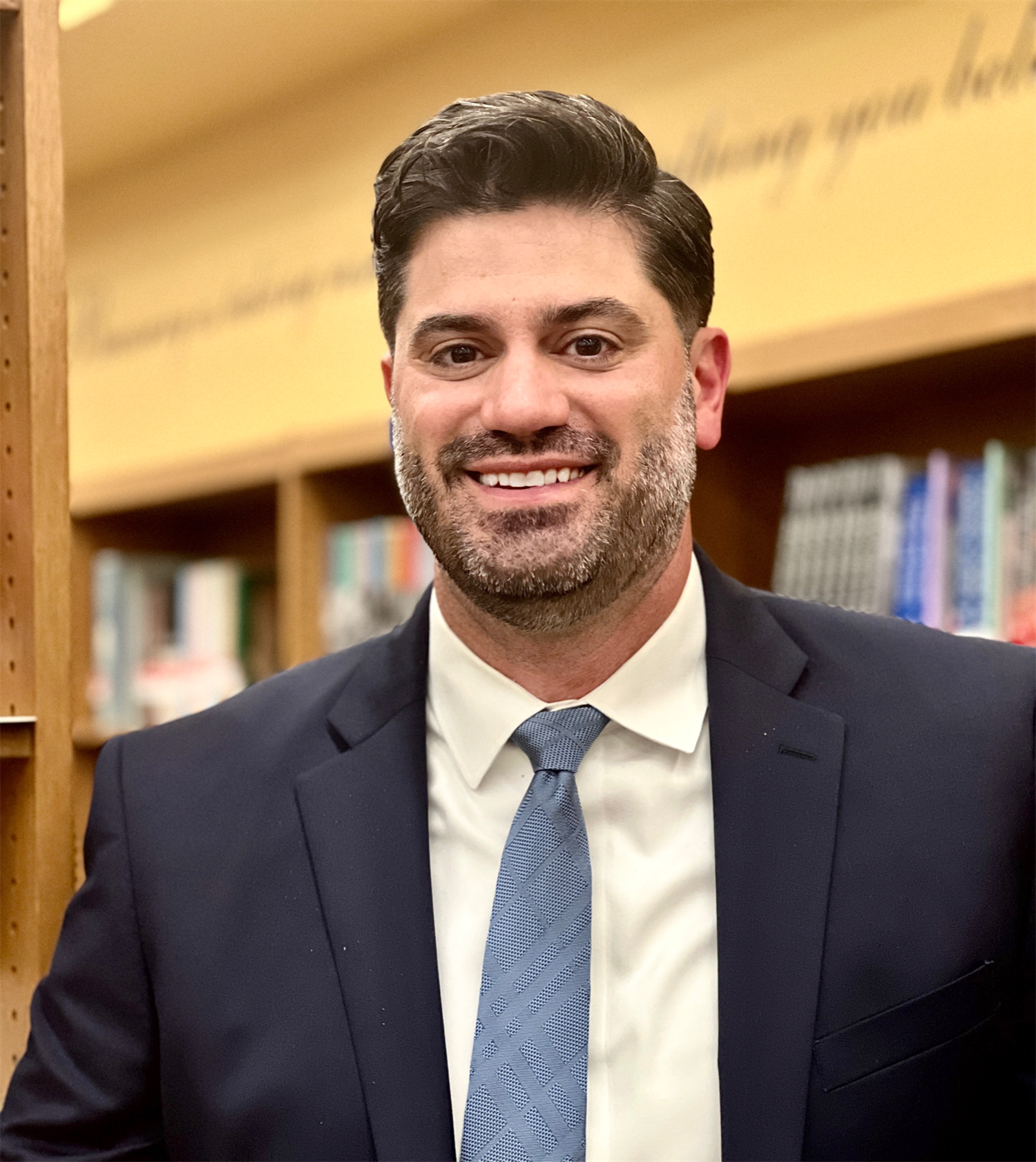 Principal Marc Lawrence
Cynthia Cumming
Aug. 29, 2023