WEST ORANGE, NJ – West Orange Schools commemorated the New Jersey state-mandated "Week of Respect" Oct. 3-7 with a series of events meant to create self-acceptance and respect for others.
Following the passage of the Anti-Bullying Bill of Rights Act in 2010, with amendments in 2011, a new series of Harassment, Intimidation and Bullying requirements were established for New Jersey Public Schools. One such requirement is the "Week of Respect," to be held the first week of every October.
Guidance counselors, teachers and school administrators work to provide students with tools they can use to manage emotions, get help if they feel threatened, and assist fellow students. For example, West Orange High School has "safe zones" throughout the campus that students can go to when feeling stressed or unsafe.
See some of the events and activities held during West Orange Schools' "Week of Respect."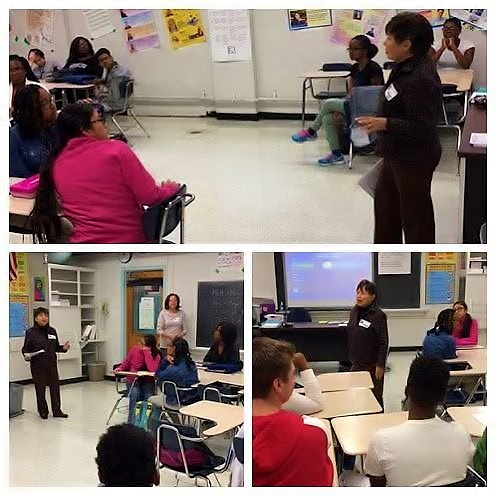 Ninth grade students at West Orange High School attend a Teen Dating and Abuse workshop.
Students at St. Cloud School wear blue to stand against bullying.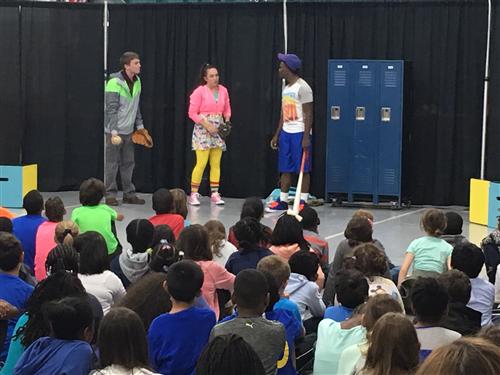 George Street Playhouse performs the play "The New Kid" focusing on kindess, empathy and tolerance at St. Cloud.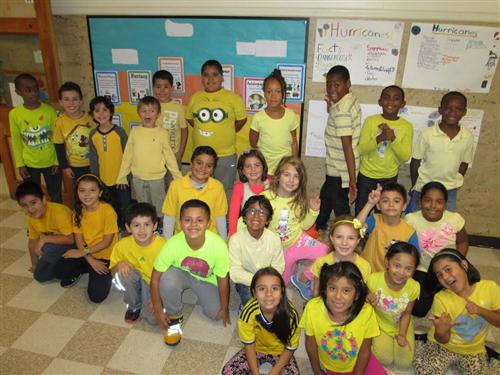 Students set a gold standard against bullying by wearing yellow at Hazel.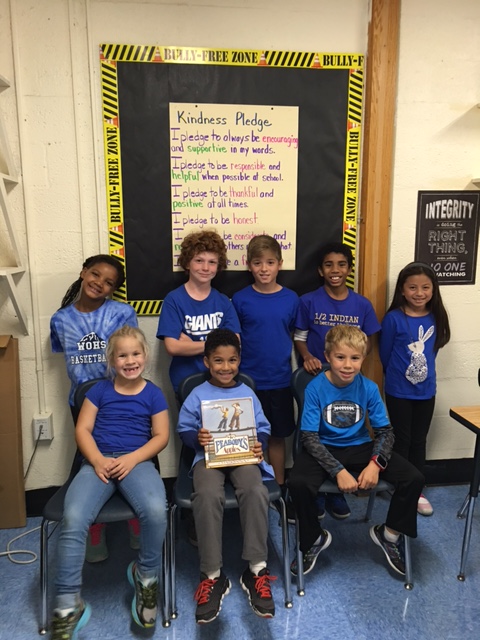 Students at Mt. Pleasant School take the "Pledge of Respect."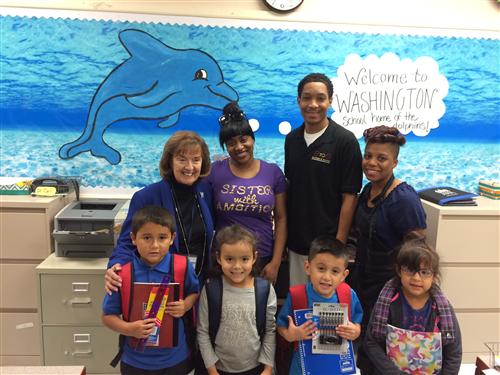 Washington Elementary School Principal Marie DeMaio with students during Week of Respect.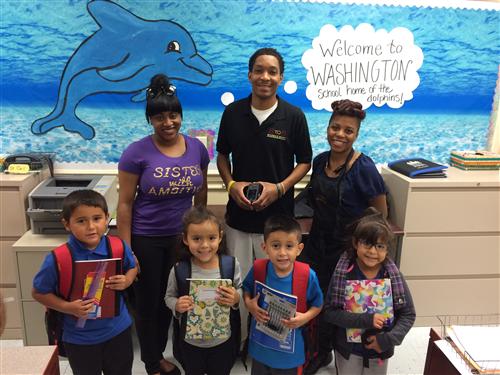 Students receive schools supplies at Washington during Week of Respect.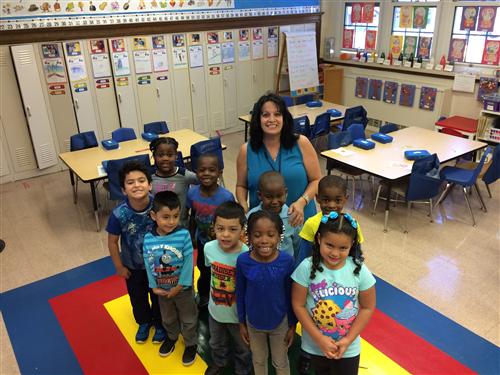 Washington students wear blue.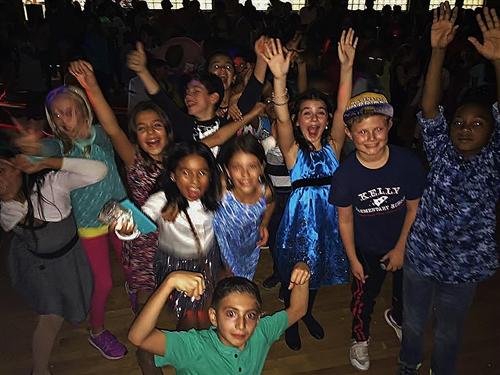 The Respect dance at Kelly was a huge success. Kelly honored the week of respect by keeping their minds and bodies healthy by making healthy snacks. I worked in collaboration with our amazing PTA who helped with healthy food donations and chaperones. Our families all enjoyed a fun night of dancing as well as our students. The WOFD and WOPD stopped by to show their support as well.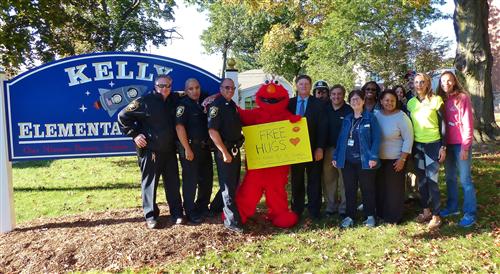 WOPD, Superintendent Rutzky, Dr. Pollara, Sandra Mordecai, Roz Bielski, and parents with Elmo for Week of Respect at Kelly.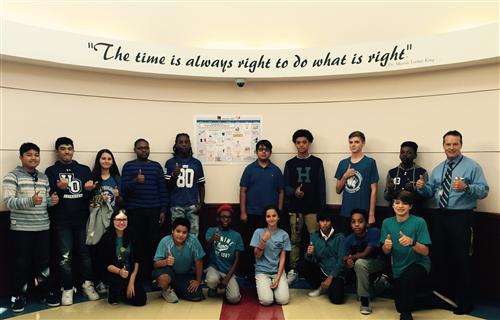 Liberty Middle School students wear blue. The school also welcomed m
otivational speaker, Gian Paul Gonzalez who delivered the now famous "ALL IN" message that inspired the New York Giants Super Bowl Victory.
Mr. Gonzalez spoke to students, including topics of bullying, peer pressure, and work ethic. "ALL IN AT LIBERTY MIDDLE SCHOOL." What are you fully committed to?
Gregory students in blue standing strong against bullying.
At Redwood Elementary School, Friday was "Wear bright colors/college or high school shirts to Respect your Future." It was also a community day - a mini-field day organized by the PE department where buddy classes (K and 2, 1 and 4, 2 and 5) travel to stations together and participate in the activities with each other.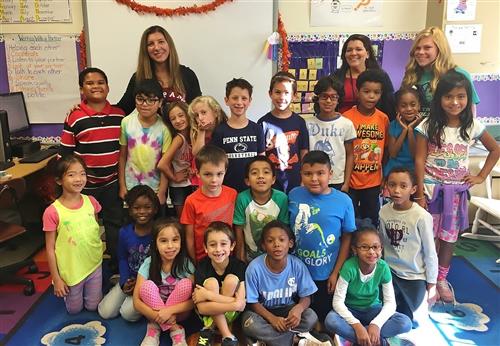 Redwood students "respect their future."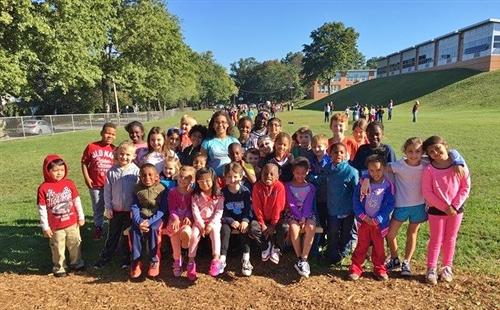 Community day at Redwood fostered physical fitness and teamwork.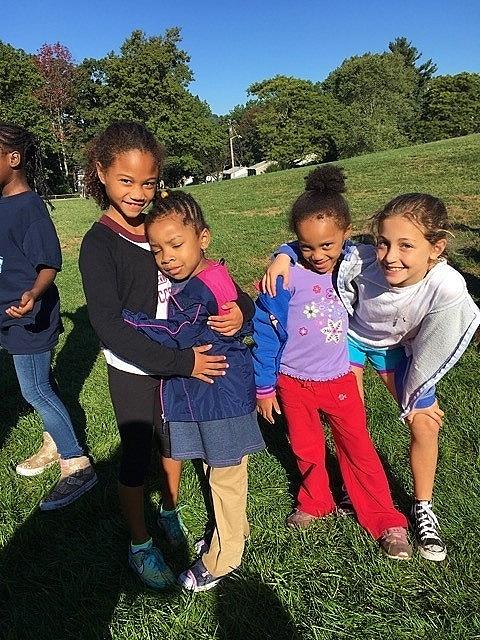 Students team up with their buddies.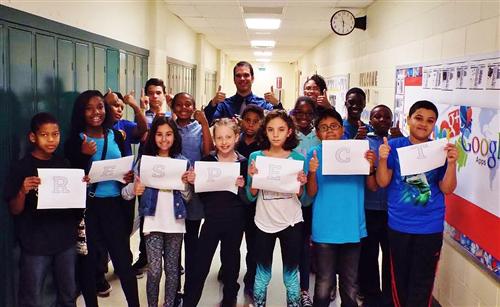 Liberty Middle School students with Guidance Counselor Jeff Lafoon.