WEST ORANGE, NJ - Tuesday, Sept. 6 marked the start of the new school year in West Orange and the picture-perfect morning highlighted the excitement at all 11 West Orange Public Schools. Here's to a great school year for students, staff, and parents. Find more photos on our
Facebook
and
Twitter
pages.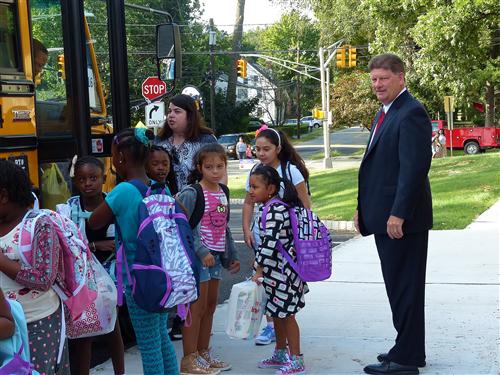 Superintendent Jeff Rutzky helps students off the bus at the new Gregory School bus lane.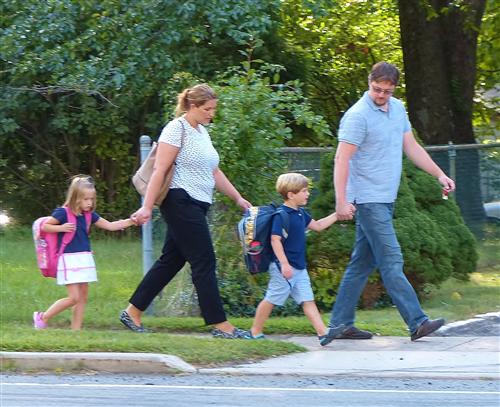 A family walks to Gregory.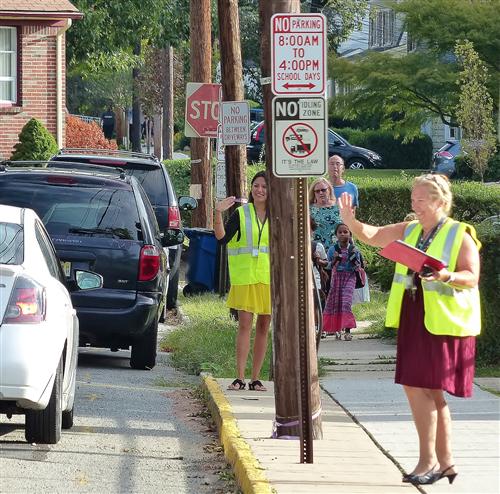 Gregory Principal Michelle Thompson directs traffic at the Kiss and Go lane.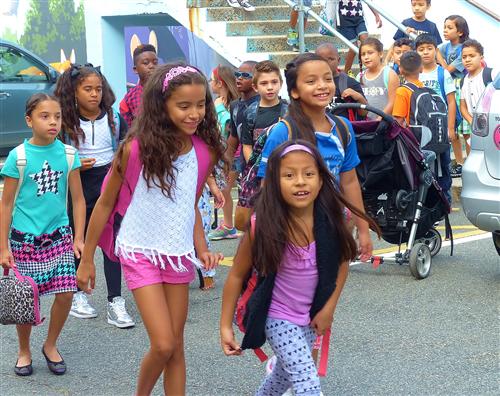 Hazel School students are happy to be back.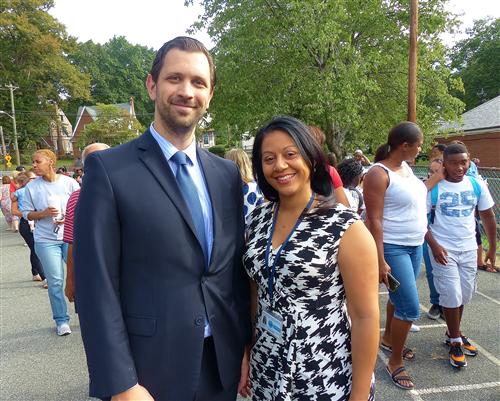 Hazel Principal Will Kochis and Asst. Superintendent of Curriculum and Instruction Eveny de Mendez.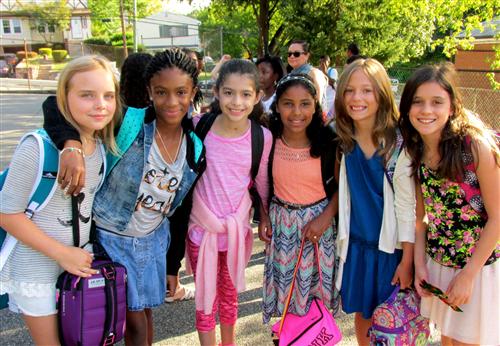 Friends since Kindergarten, this is the girls' last year at Hazel. (Photo: Sylvia Rowan.)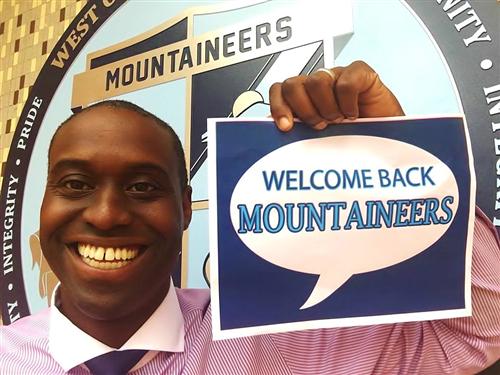 West Orange High School Principal Hayden Moore takes a selfie.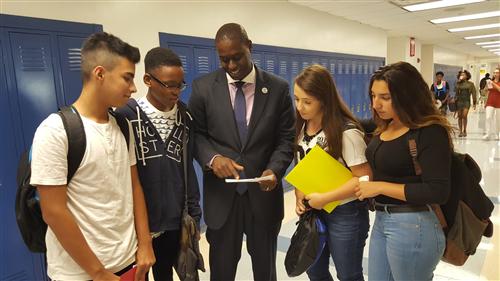 Moore with students.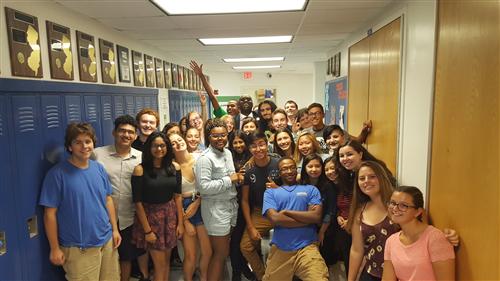 Where's the principal?
Video by Buzz 1441 of Superintendent Rutzky's visit to St. Cloud.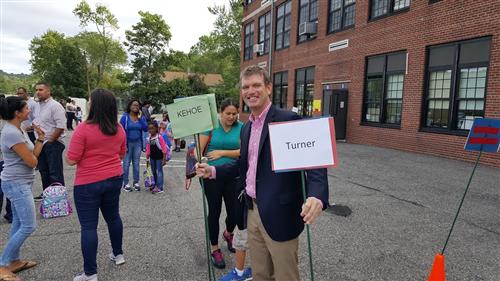 Principal Eric Price at St. Cloud. (Photo credit: Buzz1441.)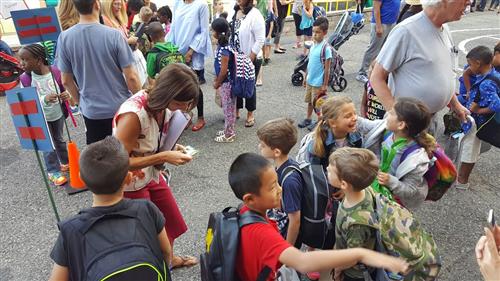 Students are happy to see each other at St. Cloud School (photo credit Buzz1441.)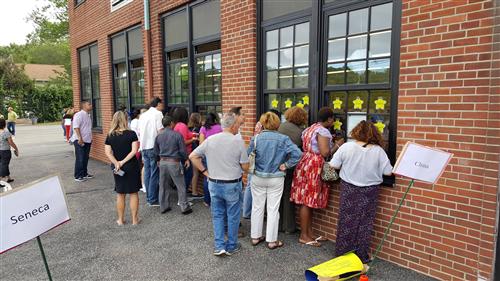 St. Cloud parents peek into Kindergarten windows.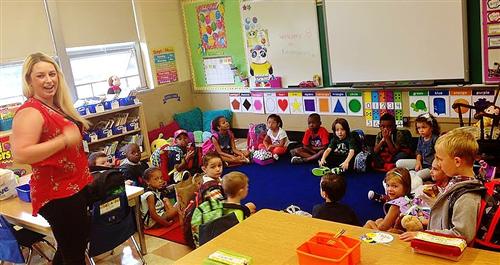 Ms. Bougades' Kindergarten Class at Redwood. (Photo: Keisha Griffith).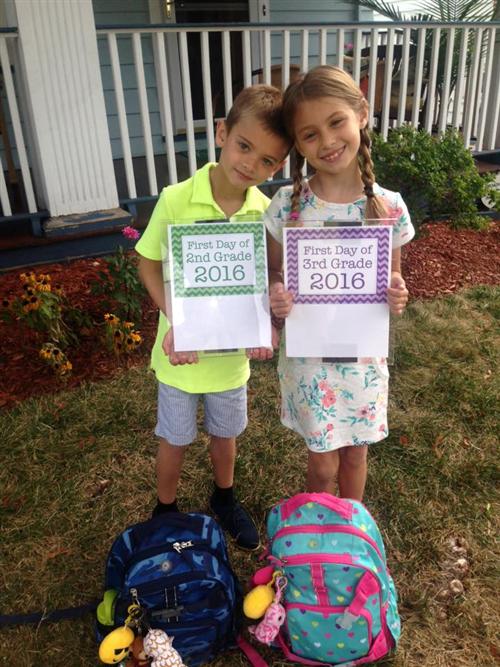 Members of the Mott family - Redwood.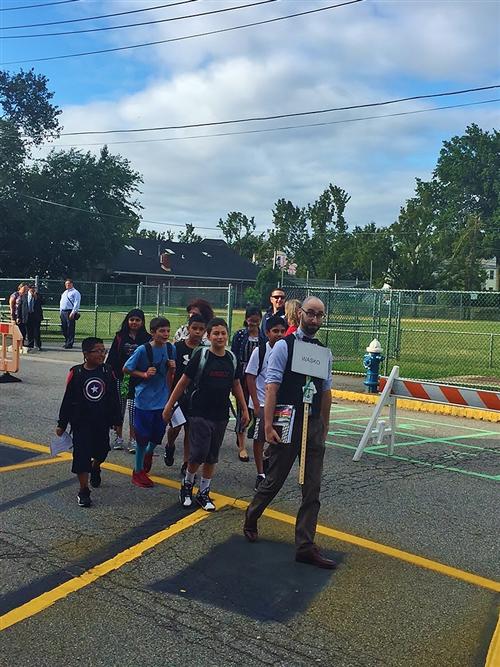 Mr. Wasko and homeroom head into Edison Middle School.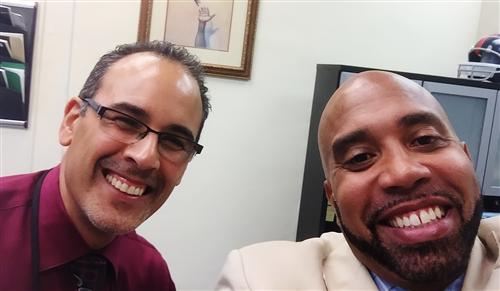 Edison Asst. Principal Steve Melendez and Principal Xavier Fitzgerald.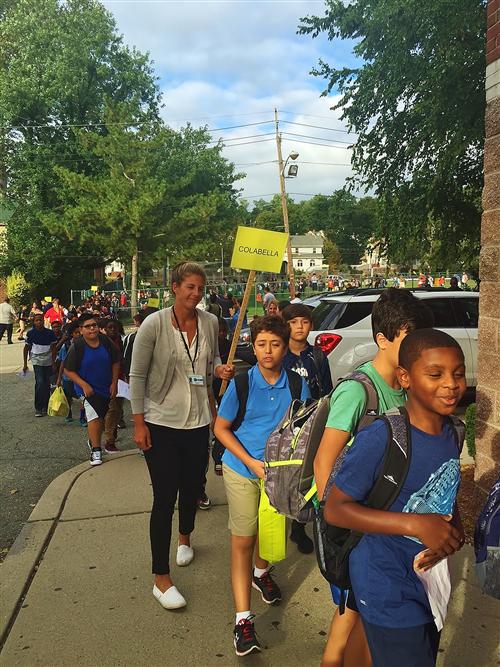 EMS teacher Meghan Colabella and students.
LMS Principal Bob Klemt with seventh and eighth grade students.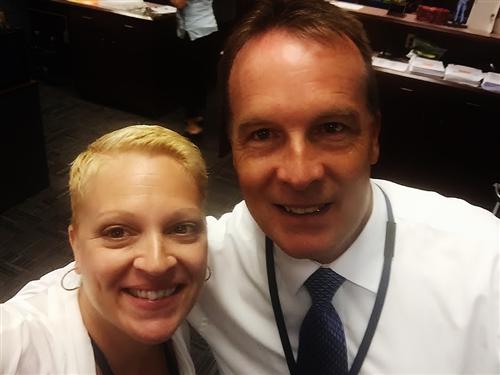 Returning ELA teacher Kim DeMeo with Principal Bob Klemt. DeMeo is a cancer survivor.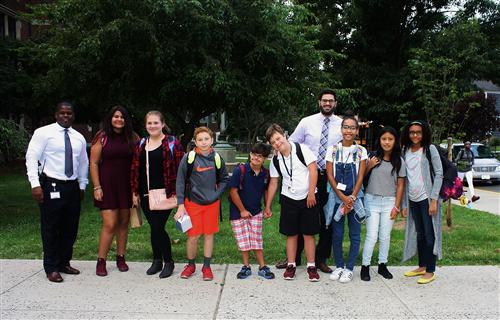 Principal Lionel Hush and Asst. Principal Marc Lawrence with Roosevelt Middle School students.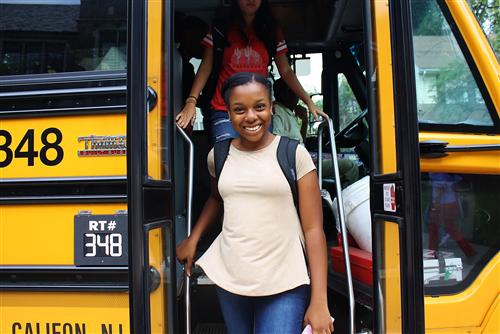 A happy student arrives at RMS.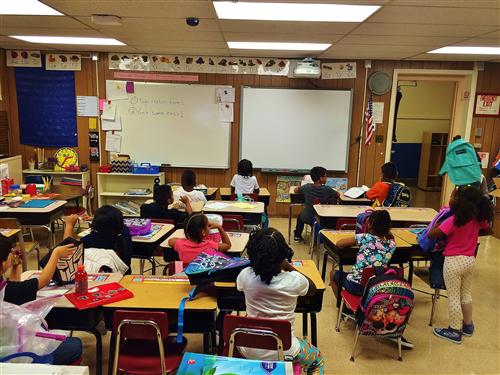 Business as usual at Washington Elementary School.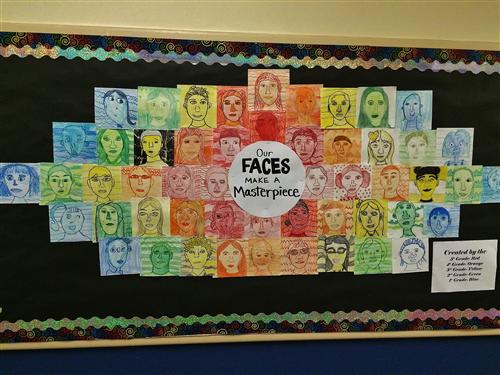 Student artwork at Washington.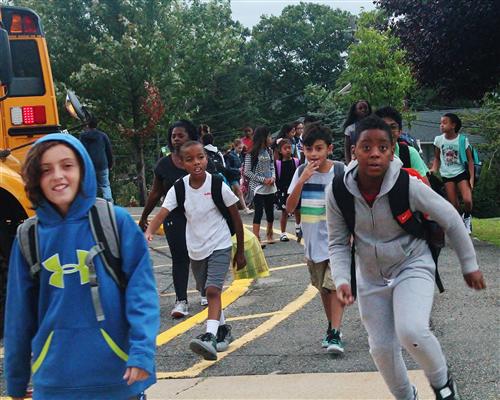 Students arrive at Mt. Pleasant.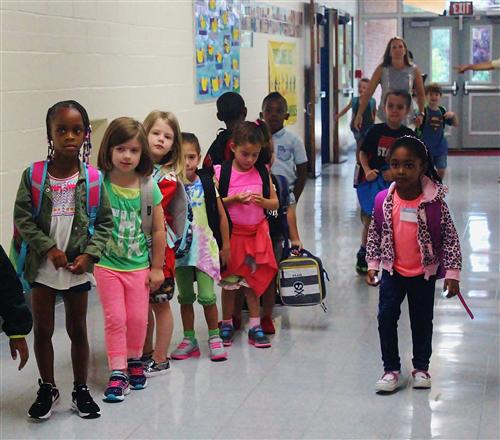 Students at Mt. Pleasant school.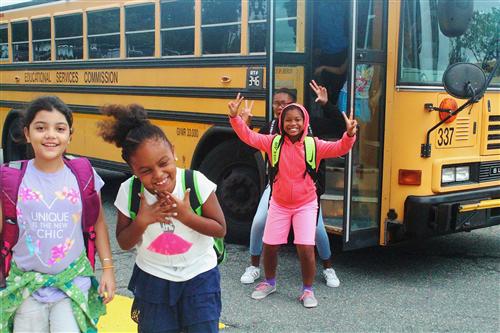 Happy Mt. Pleasant students arrive by bus.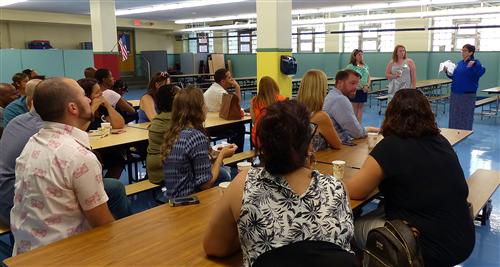 Kelly School Principal Dr. Joanne Pollara and PTA host the annual Coffee and Kleenex meeting.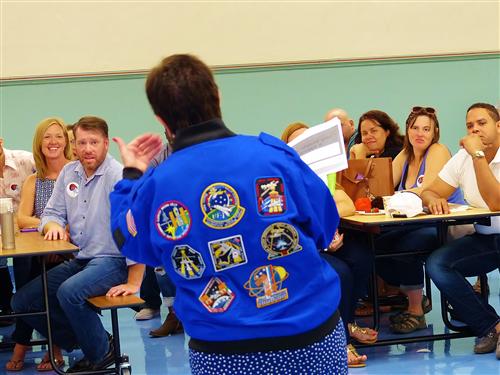 Dr. Pollara reviews Kelly School goals for the year.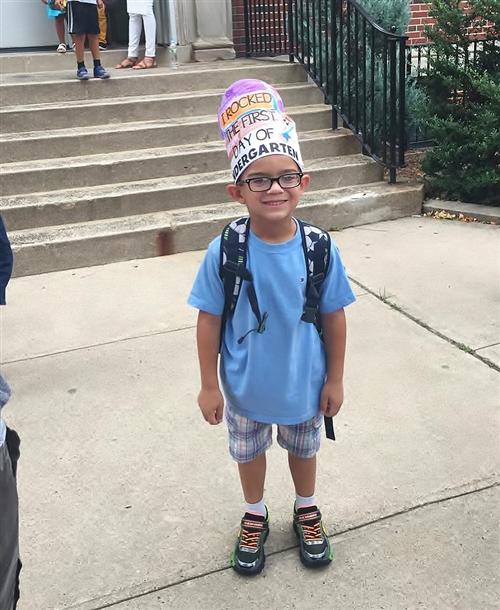 A successful day for Kelly Kindergarten student Angelo Locricchio.