Return to Headlines
District Pajama Party Fosters Love of Reading
WEST ORANGE, NJ - The annual reading Pajama Party entertained youngsters and parents alike at Liberty Middle School on May 18, to the delight of all.
This year's theme was "Charlie Brown and Friends," and all pre-school and elementary school students were invited to come and enjoy arts, crafts, and, of course, reading. The evening began with the eager participants arriving and entering the gym for a welcome from Liberty ELA teacher and Reading Specialist Maryann Solimo, who has organized the event for the past 13 years. She was assisted by LMS Lisa Touzeau and several ELA teachers, including Roosevelt Middle School teacher Jay Wecht.
Students continued their evening by participating in three rotations that enhanced the literacy message. In the gym the students were treated to a story read by Liberty Middle School eighth graders and then made a craft that related back to the story. In the Library Media Center, Roosevelt Middle School ELA teacher Jay Wecht, the evening's illustrator, was busy bringing smiles to our children with drawings of Snoopy. He also read a story. In the cafeteria, there were goodies for everyone: cookies, juice and water for the children; and coffee, tea and danish for their parents.
With the help of the West Orange Elks and West Orange Education Association, each student received a WOEA nylon bag and a new book to take home. The evening closed at 8:15 with the youngsters holding their new books and bags and their parents' hand in the other.
"What a night it was," said Lisa Touzeau, "and Ms. Solimo and I want to thank all the Liberty school students and staff that volunteered to make the evening a success. And we'd like to say a special 'thank-you' to Principal Bob Klemt and Assistant Principal Michelle Martino, for always helping us make our dreams come true."
Reading and crafts with eighth grade students in gym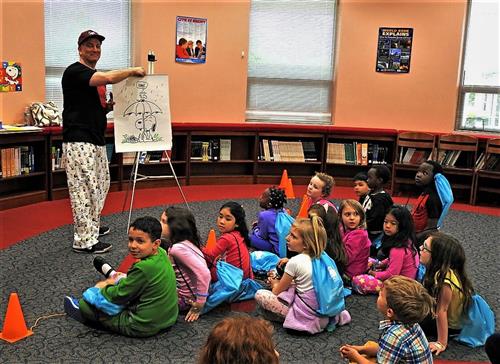 RMS teacher Jay Wecht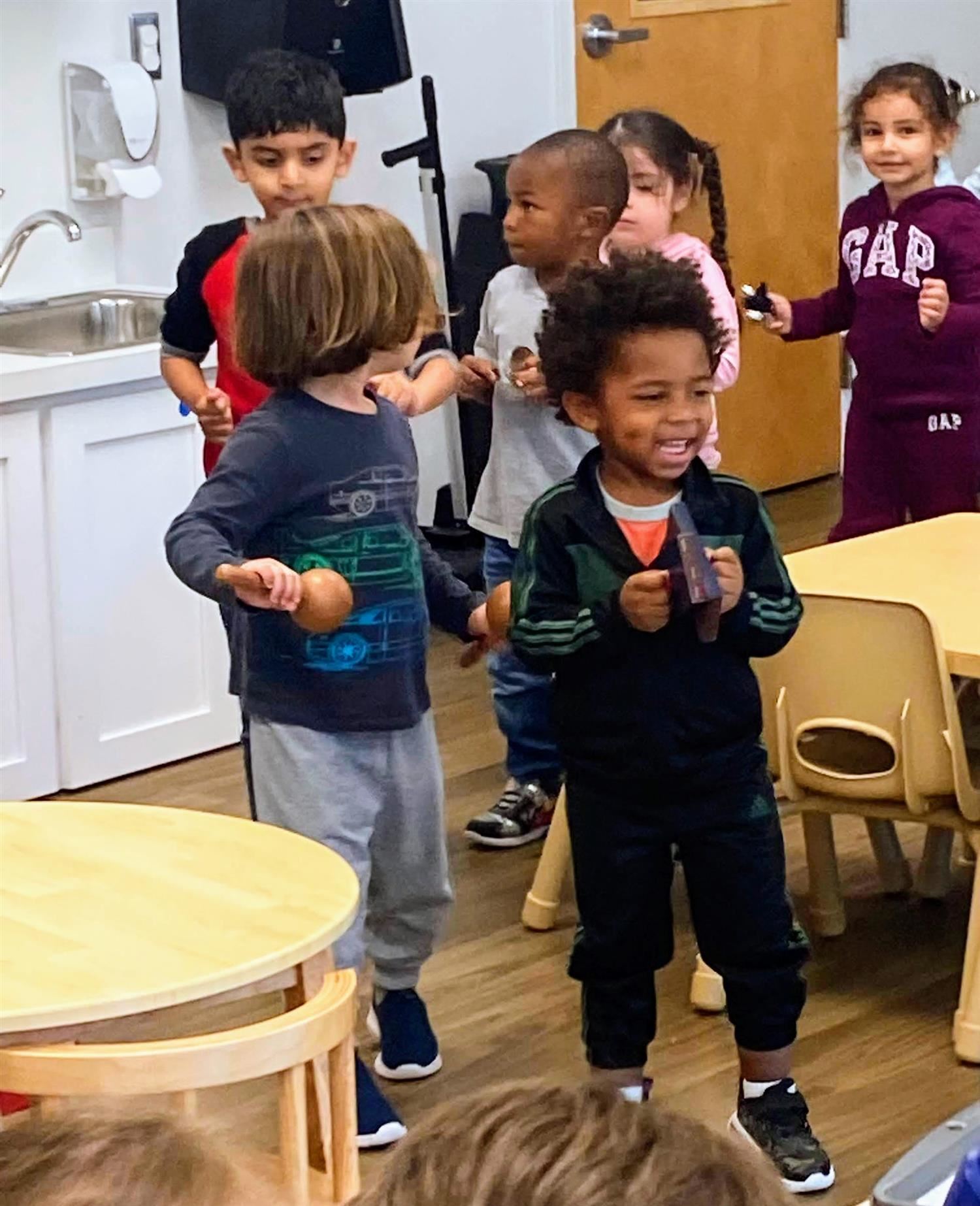 Snacks in the cafeteria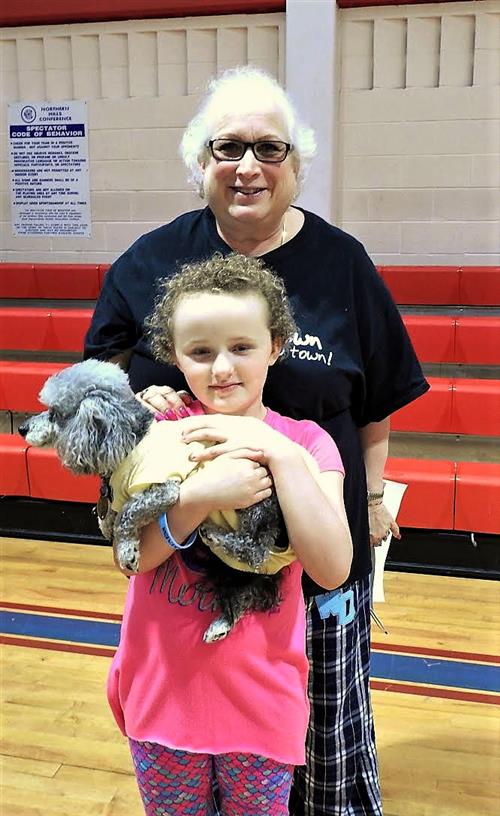 Shari Quirk and granddaughter Cora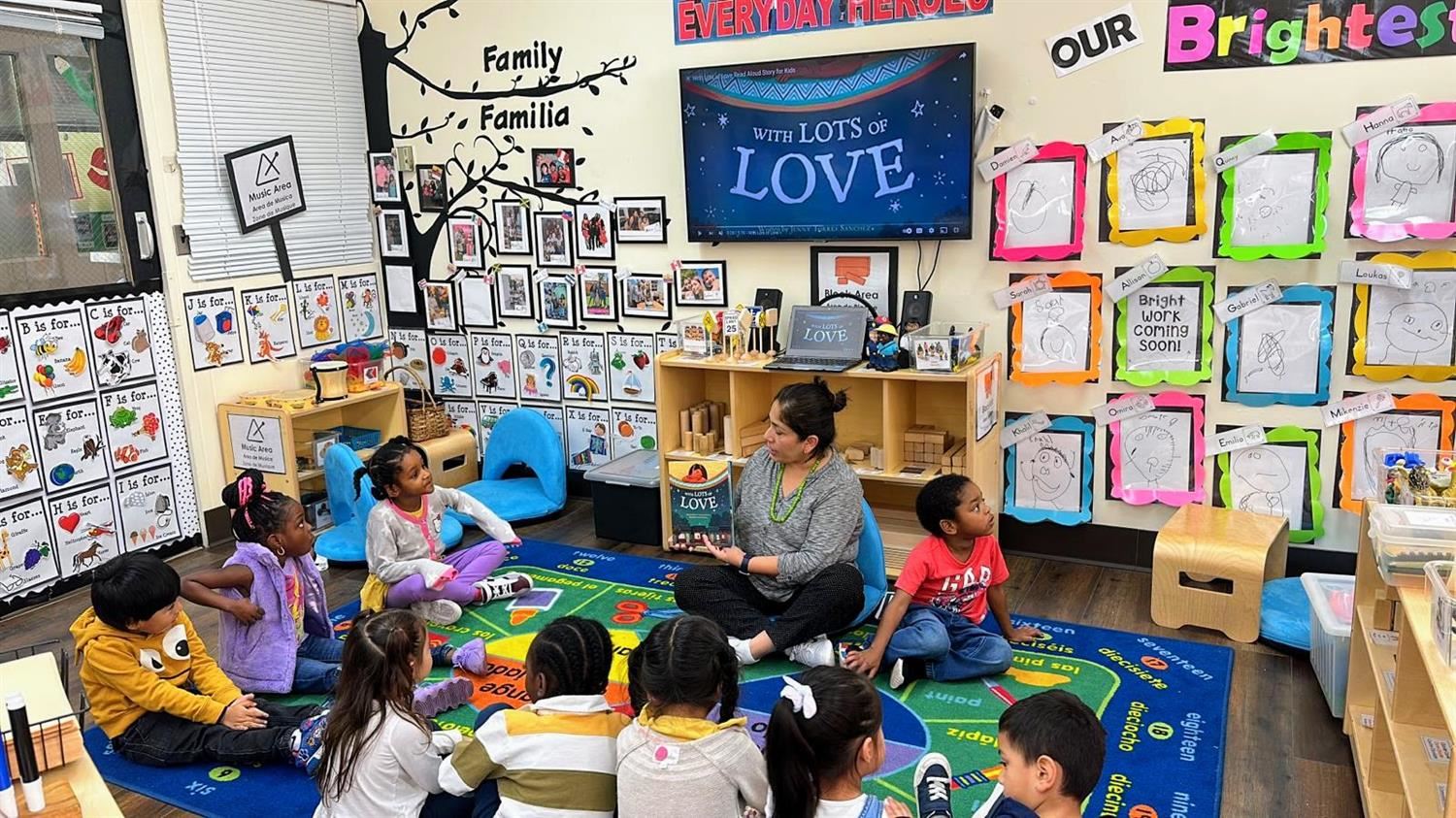 Cynthia Cumming
May 25, 2018